This is a super easy recipe and is a great addition to your diabetic-friendly kitchen. This sugar-free Irish cream can be made ahead and stored in the refrigerator and later added to our Sugar-Free Irish Cream Cheesecake recipe, added to coffee as a touch of Irish cream flavour or used to make your favourite sugar-free mocktails.
Many often ask, Can diabetics drink alcohol. The short answer is yes, but alcoholic beverages, like Baileys Irish cream and other liqueurs, contain sugars, which affect blood glucose levels. This recipe has no added sugar and is alcohol-free, making it diabetic-friendly and kid-friendly too.
In this post, you will find, a list of kitchen supplies needed a shopping list of ingredients, the recipe for Sugar-Free Irish Cream, nutritional information, information on how to store your Irish cream and links to purchase kitchen supplies or hard to find ingredients.
This post contains affiliate links. As an affiliate, I earn a small commission from qualifying purchases (at no charge to you).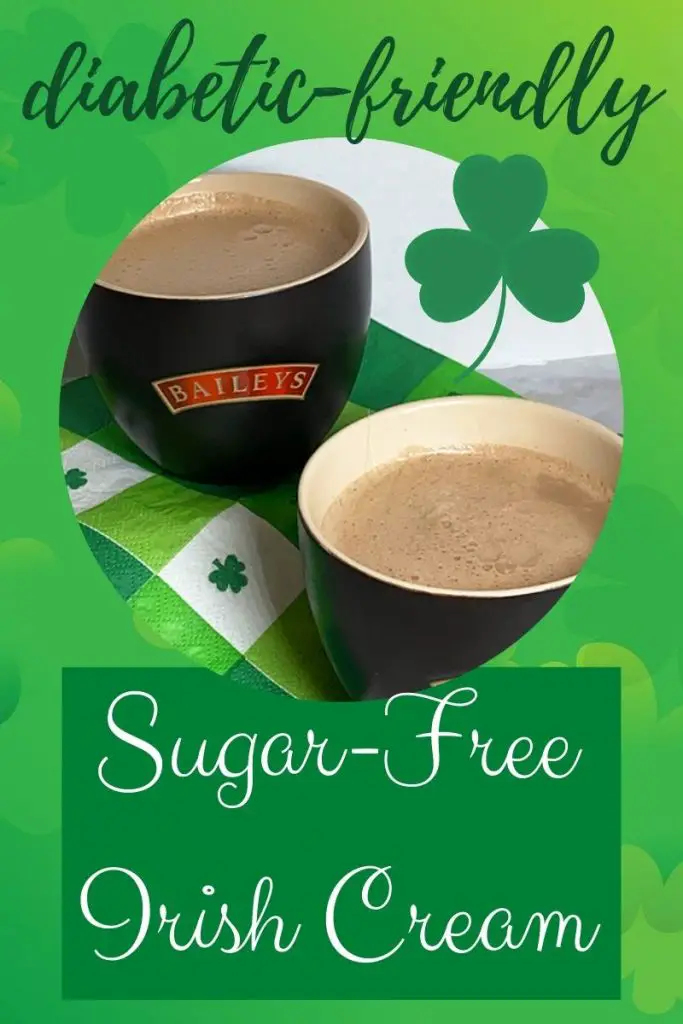 Kitchen Tools needed
Shopping list of ingredients (links included)
Recipe for Sugar-Free Irish Cream
Sugar-Free Irish Cream Recipe
An easy to make Sugar-Free Irish Cream that is diabetic-friendly and is alcohol free.
Ingredients  
1 1/4

cups

Unsweetened Coconut milk

1/2

cup

Espresso

1/2

cup

Jordan's Skinny Irish cream syrup

1/3

cup

table cream

2

tbsp

unsweetened dark chocolate chips
Instructions 
In a small microwaveable bowl, melt the chocolate chips.

Pour all ingredients into a blender (or use an immersion blender)

Blend until all ingredients are thoroughly mixed (about 5-10 seconds)

Pour into an airtight container and store in the refrigerator for up to a week.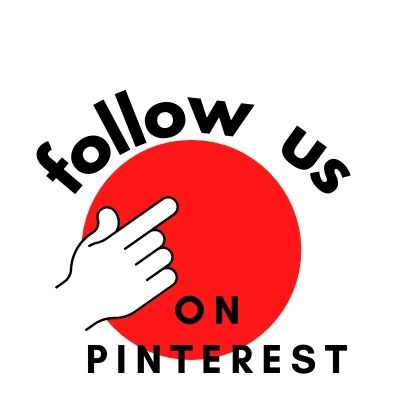 Can I use instant coffee instead of expresso?
If you don't have an espresso maker or are pressed for time, feel free to use instant espresso instead of making a fresh brew. Add 1/2 tsp of powdered instant espresso and 1/2 cup of water to make up for the fresh espresso. Some people like to use milk instead of water with Instant Espresso, so remember, adding extra liquid, other than water can alter the nutritional value.
If you are unable to find instant expresso and still want to use instant coffee, choose a dark roast such as an Italian roast or a french roast coffee.
Making espresso.
When we are making our Sugar-Free Lattes, we also use a stove-top Moka pot. I find that these little gems make the best quality espresso and are much For instructions on how to use a Moka Pot, check out our post on How to make a sugar-free caramel Latte.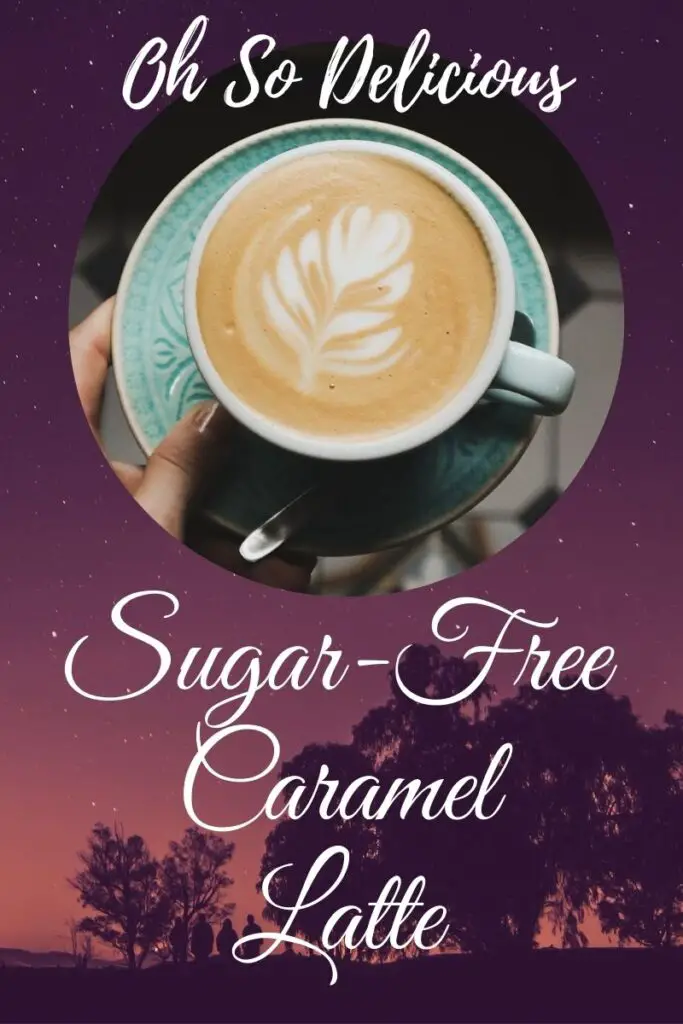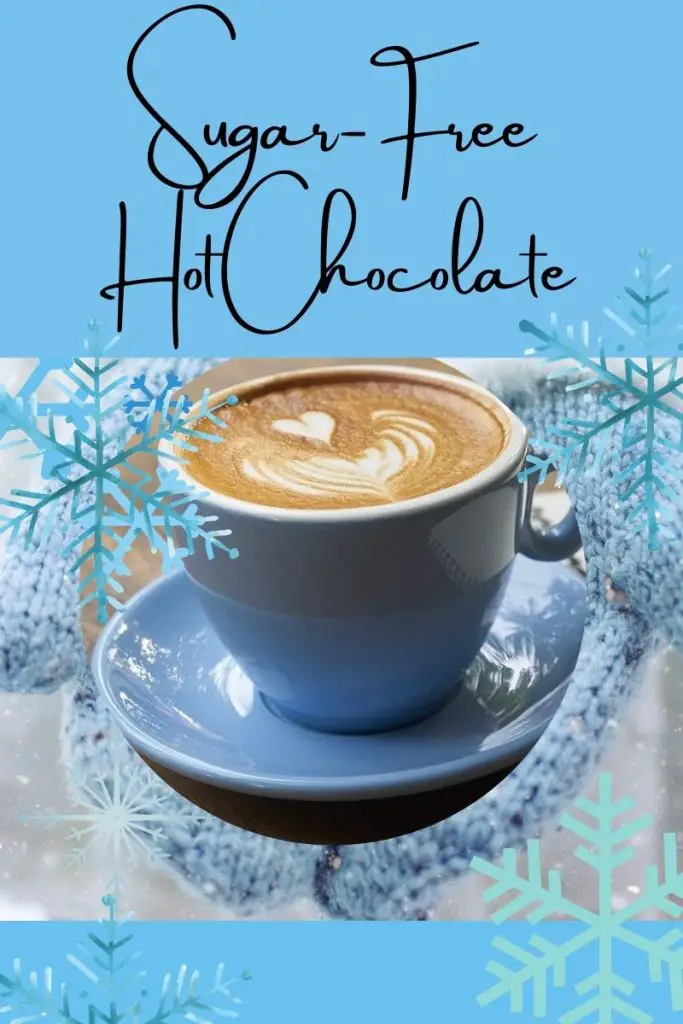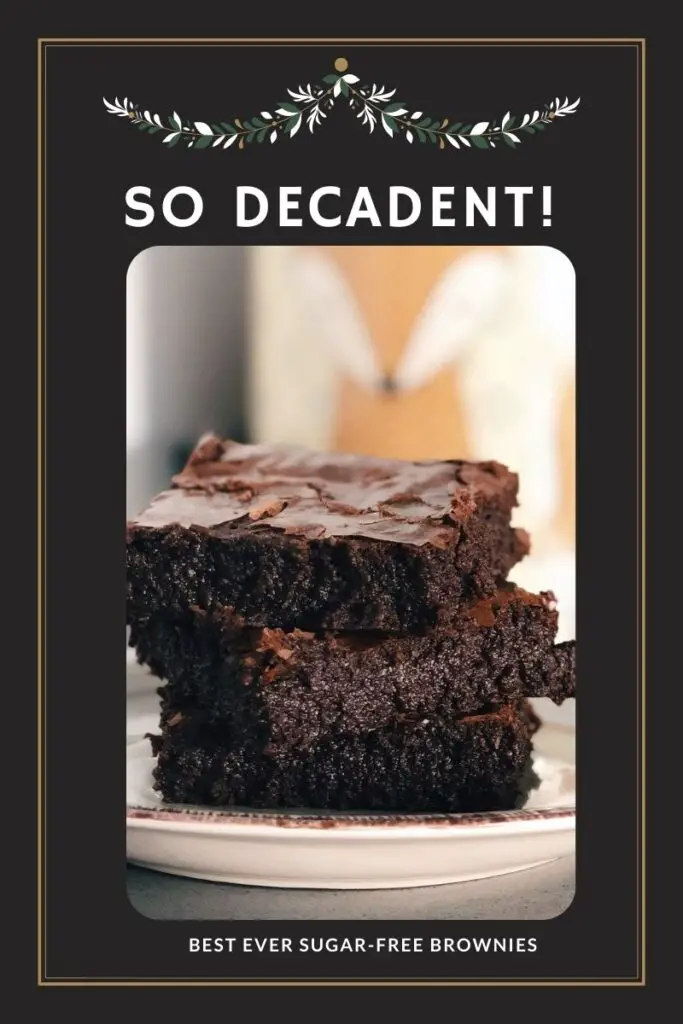 Melting the chocolate
You can easily melt your unsweetened chocolate chips in the microwave. You can also melt them in a double boiler, but the amount we are using in this recipe is so small, why go to all the trouble?
How to melt chocolate chips in the microwave.
To melt chocolate chips, place them in a small microwaveable bowl and place them in the microwave for 30 seconds at 50 percent power. If the chocolate chips are not melted after 30 seconds, continue with 30-second bursts until almost fully melted. Once the chocolate chips are almost fully melted stir until the rest melt. Do not over microwave the chips as they burn easily. If you microwave them on high power, shorten the bursts to avoid burning.
Nutritional Information for Sugar-Free Irish Cream
This recipe yields 2 cups of Sugar-Free Irish Cream. The nutritional information provided below is for the full recipe as well as a one-ounce portion. if you are using this in a recipe or mocktail, be sure to adjust the nutritional information accordingly.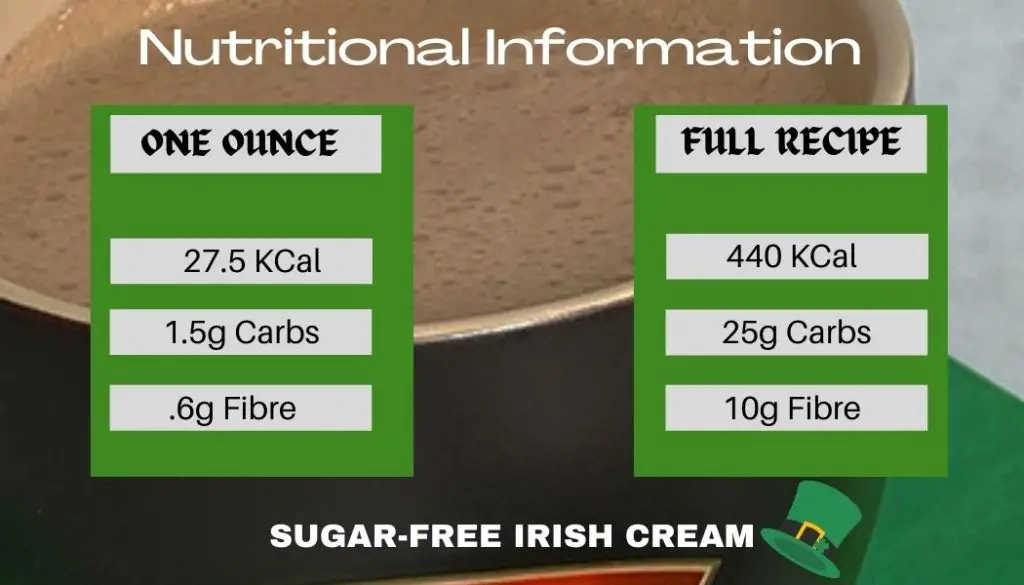 Storing Sugar-Free Irish Cream
Store your Sugar-free Irish Cream in a sealed container in the refrigerator for up to a week. The expiry date of the table cream and the coconut milk you used in the recipe, will impact the length of time the Irish cream can be stored.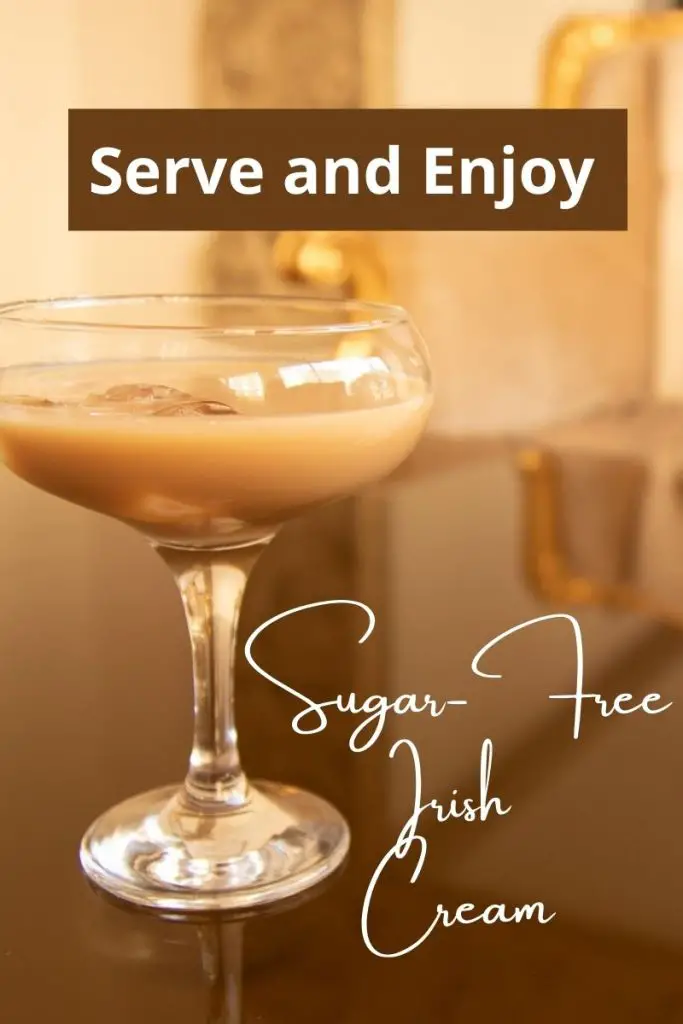 We hope you enjoy this recipe for Sugar-free Irish cream. It is now my husband's favourite and is now a regular item in our diabetic-friendly kitchen.
Thank you for visiting The Naked Diabetic.
This post contains affiliate links. As an affiliate, I earn a small commission from qualifying purchases (at no charge to you).