This website may contain affiliate links. When a purchase is made through our links, The Naked Diabetic may receive a commission, at no cost to you.
Like many of our other Sugar-Free Cakes, this one is awesome too. This Sugar Free Carrot Cake recipe is not only suitable for diabetics, but also for anyone on a carb-restricted diet. In our recipe, we are using Carbalose Flour and of course, we finish it off with some Sugar Free Cream Cheese Frosting.. We really love Carbalose Flour. It is about as close to regular all-purpose flour as you can get without all the carbs.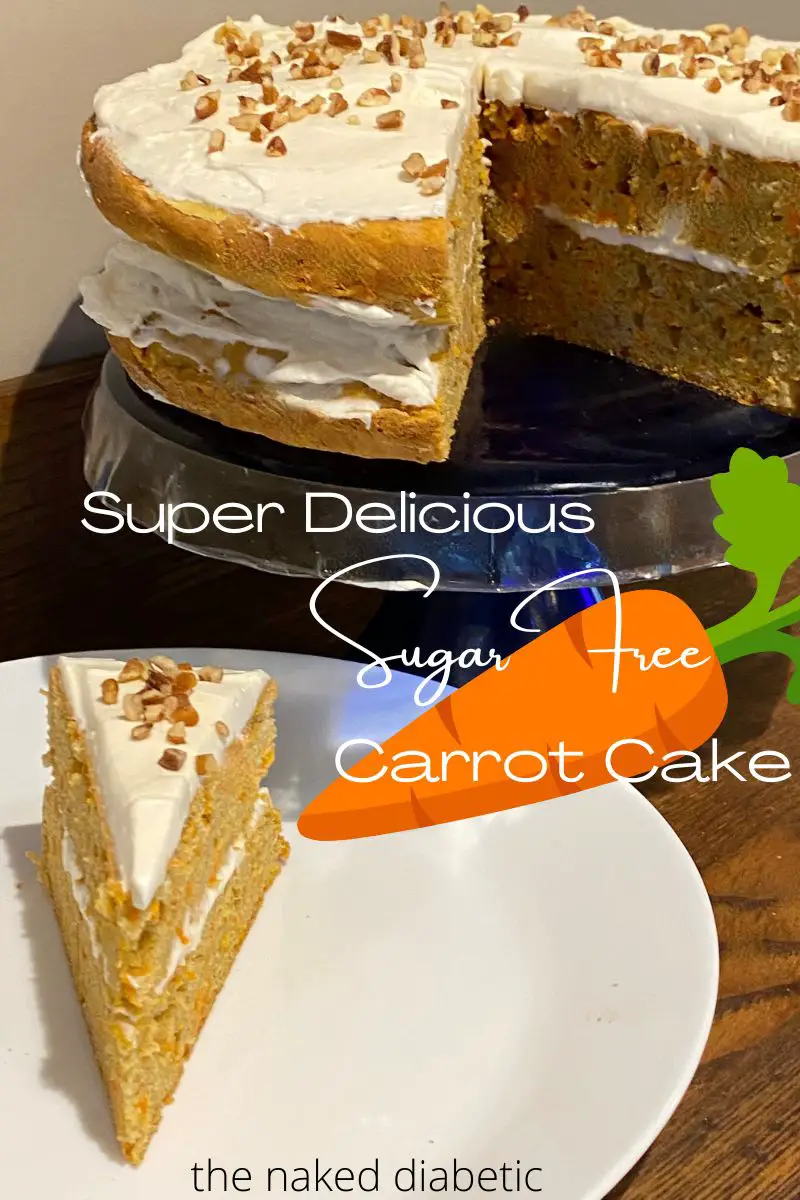 In this post, I will provide a list of kitchen tools needed to make this recipe, a shopping list of ingredients, the Sugar Free Carrot Cake recipe, nutritional information, storage instructions and helpful information on ingredients and substitutions.
After baking and cooling our Sugar Free Carrot Cake frost with our easy-to-make Sugar Free Cream Cheese Frosting.
Kitchen Tools List
Electric Mixer (stand or handheld)
Measuring Cups
Measuring Spoons
Rubber Spatula
Sieve
Parchment paper
wire cooling rack
Offset spatula, if making the frosting.
Need Kitchen Accessories?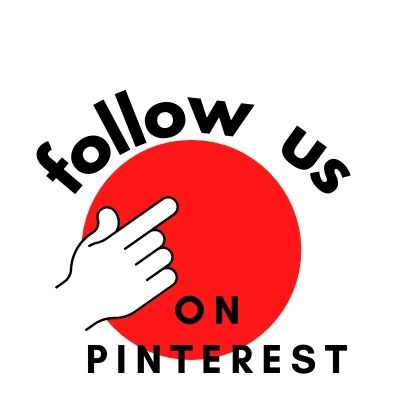 Ingredients List
eggs
Canola Oil
 Vanilla Extract
 Baking Powder
 Baking Soda
Salt
 Ground Cinnamon
Carrots
*Carbalose Flour – If you are unable to find Carbalose Flour, feel free to use King Arthur Keto Wheat Flour. You may use almond flour, but you may not get the height you desired and the texture may be a little more coarse. This will affect the final nutritional information slightly, by increasing the calories.
Need Diabetic Friendly Ingredients?

Quick Links for Hard to find items
The Sugar Free Carrot Cake Recipe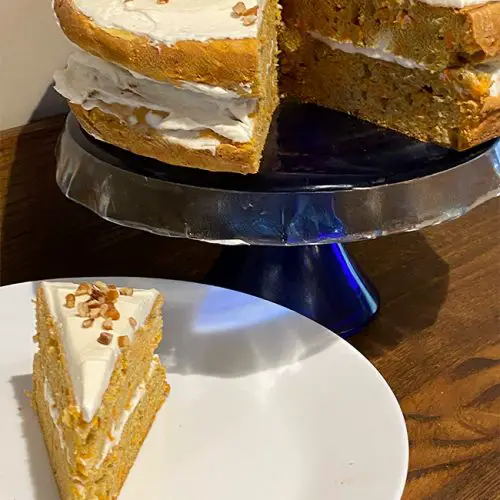 Sugar Free Carrot Cake Recipe
A moist and delicious Diabetic Friendly recipe for Low Carb, Sugar Free Carrot Cake
Ingredients  
1

cup

Canola Oil

4

eggs

1 1/2

tsp

Vanilla Extract

2

tbsp

Walden Farms Maple Walnut Syrup.

1/2

cup

Splenda- Granulated Sweetener

2

cups

Carbalose Flour – sifted

2

tsp

Baking Powder

1

tsp

Baking Soda

1/2

tsp

Salt

1

tsp

Ground Cinnamon

2 1/2

cup

Carrots – Finely grated
Instructions 
Preheat the oven to 350 Degrees F (175 degrees C)

Grease and flour two 8 inch round cake pans.

Line the bottom of each pan with a parchment circle.

Sift the Carbalose Flour, Splenda, baking powder, baking soda, salt and cinnamon using a sieve, into a mixing bowl.

In a separate large mixing bowl, whisk the eggs.

Add the canola oil, Walden Farms maple syrup and vanilla extract and continue whisking until thoroughly combined.

Slowly start adding the dry ingredients into the wet ingredients, using an electric mixer on low to medium speed.

Continue until the batter is thoroughly mixed.

If the batter is too thick add a tablespoon of water or two and mix again.

Stir in the finely grated carrots and mix well.

Divide the batter between the two 8-inch round cake pans.

Tap the pans to make sure the batter is even on top and there are no large air pockets.

Bake in the center of the oven for 20-25 minutes. Start checking for doneness around 20 minutes.

A toothpick inserted into the middle of the cake should come out clean when the cakes are done.

When the baking is complete, remove them from the oven and run a knife around the edge of the pans.

Invert cakes carefully onto the cooling rack.

Peel off the parchment paper and allow them to cool completely before icing.

Once cooled add cream cheese frosting (see our Diabetic recipe) in between the layers and then on top of the cake.
Ingredients and Substitutions
Canola Oil
Canola Oil is a healthier option than butter or vegetable oil. It has a neutral flavour which doesn't interfere with the other flavours in this recipe.
You may substitute the canola oil with other oils, such as coconut oil, sunflower oil or your favourite oil. Keep in mind that replacing the oil can change the flavour, texture and nutritional values per serving.
Eggs
Eggs provide structure, and texture and assist in leavening in our Sugar Free Carrot Cake recipe. If you wish to bake this recipe dairy free feel free to use a dairy-free egg replacer. You may need to adjust the amounts to avoid the batter being too thick.
Vanilla Extract
Vanilla Extract adds flavour when using it in baking. Using pure vanilla is especially important in custard and creams or in recipes where the main flavour is vanilla. Feel free to substitute this recipe with Artificial Vanilla extract if you wish. We do prefer Real vanilla Extract, but it can be expensive, so substituting with artificial in the recipe is fine.
Walden Farms Maple Walnut Flavoured Syrup
Walden Farms Products are some of our favourite go-to products. The Walden farms maple walnut syrup used in this recipe assists in the moistness of the finished cake. Walden Farms is zero carbs, zero calories and zero fat, which makes it perfect for use in this recipe.
Substituting Walden Farms with other products is not recommended as it will alter the nutritional value and can affect the flavour. If you choose to use a replacement, keep in mind that many products marked sugar or carb free contain sugar alcohols. Sugar alcohol can affect blood sugar. In my case sugar alcohols make my blood sugar go up equivalent to real sugar. This does not happen to everyone, but it is something to be aware of.
If you don't have access to Walden Farms Maple Syrup, you can use water in its place.
Splenda Sweetener
Splenda Sweetener is our sugar replacement of choice. It is heat friendly and performs well in baking recipes. If you have a favourite granulated sweetener, as long as it is not heat-sensitive, it is fine to substitute. Always remember to check the carbs for any substitution.
Carbalose Flour is one of our favourite low-carb flours. It is made from wheat flour and can be used interchangeably with all-purpose flour. It is not gritty like almond flour and it does not absorb the wet ingredients, as Coconut flour does.
If Carbalose flour is not accessible to you, feel free to use King Arthur Keto wheat Blend flour. You can also use almond flour if desired, but you may need to adjust the amounts and it will change the texture and height of the finished Sugar Free Carrot Cake as well as the nutritional information.
Carrots
The carrots should be finely grated or shredded. Do not pack them when measuring. I don't recommend using a food processor unless you have a grating attachment.
I'm not sure why you would want to substitute the carrots, in a Carrot cake recipe, but you actually can. You can substitute the shredded carrots with grated zucchini.

Nutritional Information
The nutritional information listed below is for the unfrosted Sugar Free Carrot Cake only. If frosting and adding pecans, be sure to add the nutritional information to the information provided for the cake.
Cut cake into 12 even-sized pieces.
For One Serving
Calories – 264
Total Fat – 23 gr
Saturated Fat – 2.2 gr
Total Carbohydrates – 11 gr
Fibre – 4 gr
Net Carbs – 7 gr
Protein -8 gr
Cholesterol – 206 mg
Sodium – 323 mg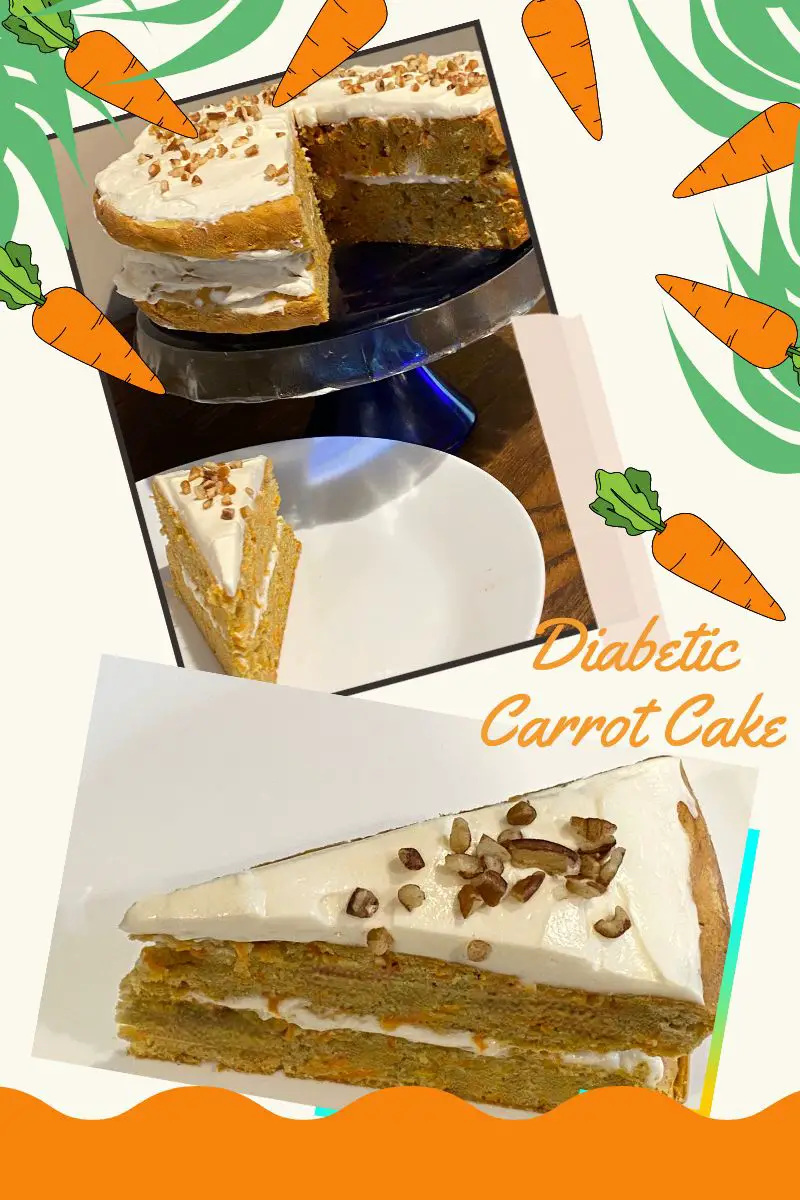 Storing Instructions
Our Sugar Free Carrot Cake should be stored in the refrigerator in an airtight container. It can be stored for up to 5 days, Keep in mind that the longer it is stored, the drier it will become. This cake is best served warm after baking.
Our Sugar Free carrot cake recipe can also be frozen. For best results, freeze unfrosted, wrapped in plastic wrap in an airtight container. Freeze for up to one month.
Useful Tips
Greasing and Flouring pan.
Greasing and flouring the pan prevents sticking. Even though we are lining the bottom with parchment, this is still an important step.
Use a clean paper towel and rub a small amount of butter or canola oil around the pan (just a thin coat) Add a tablespoon of Carbalose flour to the pan and move the pan around until the flour has covered and stuck to the greased pan.
Decorating the top of the cake
If you want to add a little more pizzazz to the top of your cake, feel free to sprinkle some chopped pecans or chopped walnuts over the top. Another good choice is added sprinkles of grated carrot or carrot curls, made using a vegetable peeler. Lastly, if you are creative, add some carrots made out of Sugar Free Royal Icing, so that there is one carrot on each slice.
I hope you enjoy this Sugar Free Carrot Cake Recipe as much as me and my family do. It is easy to make and is a great cake to take along to a pot lunch or coffee date.
Thank You for visiting The Naked Diabetic.
This website may contain affiliate links. When a purchase is made through our links, The Naked Diabetic may receive a commission, at no cost to you.