This website may contain affiliate links. When a purchase is made through our links, The Naked Diabetic may receive a commission, at no cost to you.
Whether you are type 1, type 2, gestational, or pre-diabetes, counting carbs is an integral part of blood sugar control. There's truth in the old saying, "you are what you eat", Eats lots of sugar – get lots of sugar in your blood.
Not just diabetics want to cut carbs. It's a big part of keto diets, Atkins diets, protein diets, and many more. Lots of weight loss programs recommend counting and cutting down on carbs. The most effective way I have found is to use a nutritional scale. Our nutritional scales help when making some of your diabetic-friendly recipes, as well as getting equal serving sizes.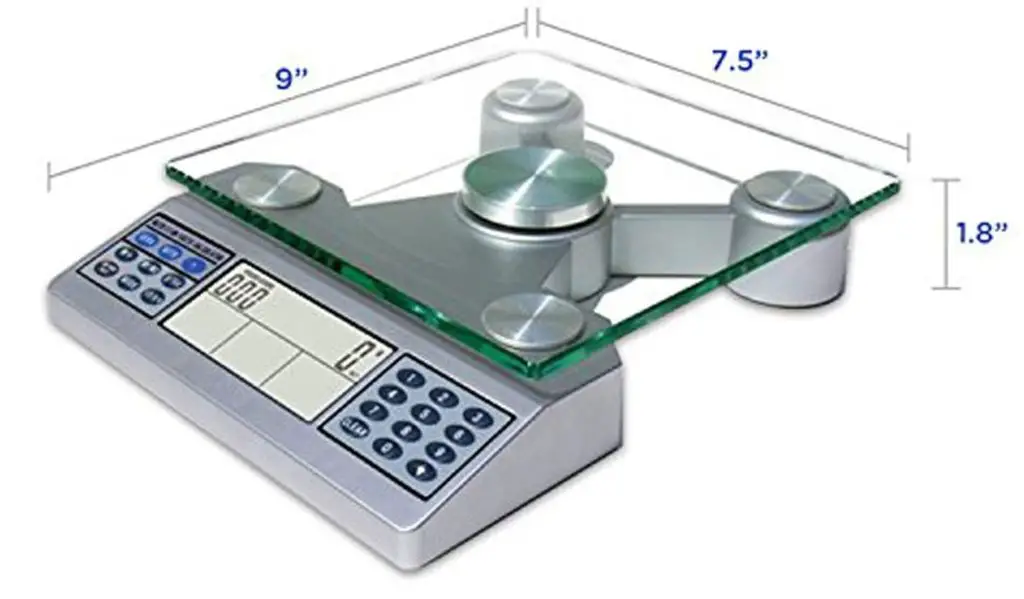 Using a nutritional scale can be a good way to educate yourself on what's in the foods you eat. I've tried a few different brands and models and the Eat smart digital nutritional scale and the portable Mackie Nutra-track mini are by far my favourites. Let's have a look at them and their features.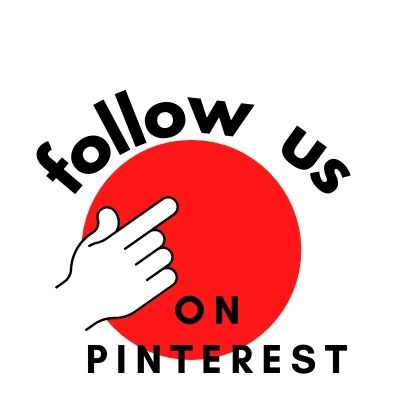 The Eat smart nutritional scale
The eat smart nutritional scale is what I use at home. It sits on my counter but is sleek enough to slide into a drawer if I need the extra counter space.
My at-home scale is the Eat Smart Digital Nutrition Scale.
The features I use on my nutritional scale
the eat smart digital nutritional scale has 1000 pre-programmed food already entered into the scale.
It is easy to use – you simply turn it on, place your food onto the platform and enter the food code (from the list) and the nutritional scale quickly calculus the nutritional values for that food.
The display is clear and you can easily toggle between different nutritional values.
It weighs in ounces and grams ( great for weighing foods for recipes)
It saves up to 99 entries for tracking your foods.
Easy for me to calculate proper insulin dosage based on carb values.
is accurate for carb counting
Has a nice appearance.
Easy to clean.
weighs up to 11 pounds. ( I've never actually weighed anything that large)
Auto shut off (if you're like me and forget to turn it off)
The 12 values that you can toggle through
Calories
Carbohydrates
Fibre
Sodium
Potassium
Magnesium
Total fat
Saturated fat
Cholesterol
Calcium
Protein
Vitamin K
Cons of the Eat smart digital nutritional scale
If I had to make a recommendation on adding a feature it would be to make it possible to add your own regularly used recipes, such as homemade lasagne and to be able to program your own codes. Maybe that will come someday.
The display of the Eat smart nutritional scale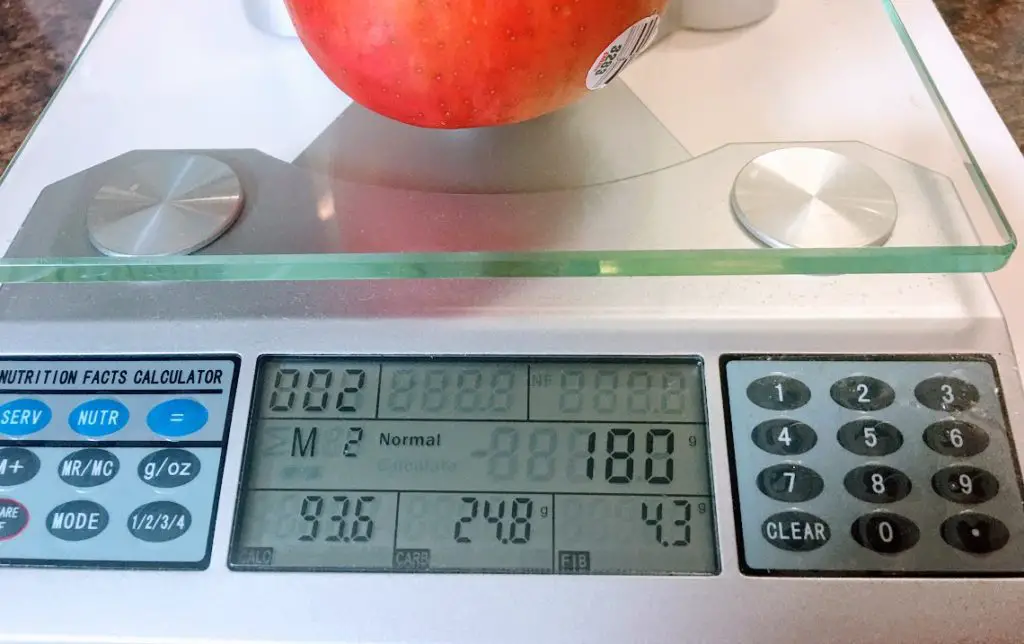 You can see that the display is clear. The 002 is the code for raw apples with skin on. This apple weighs 180 grams and has 93.6 calories, 24.8 carbohydrates, and 4.4 grams of fibre.
If I am eating this apple, I know that I need to take enough insulin for 24.8 gr of carbs ( less the fibre). If you are type 2, you may not be taking insulin but if you are trying to monitor which foods elevate your sugar, using this scale will give you an idea of how many carbs you are eating and the impact it has on your blood sugar.
This scale has the option to see your results in grams or ounces. It is also a great option for anyone having to manage cardiovascular disease, cholesterol, and osteoporosis by providing information on fats and nutrients.
The eat smart scale also has a nutritional facts calculator. It can be used for food that comes with a nutritional facts label.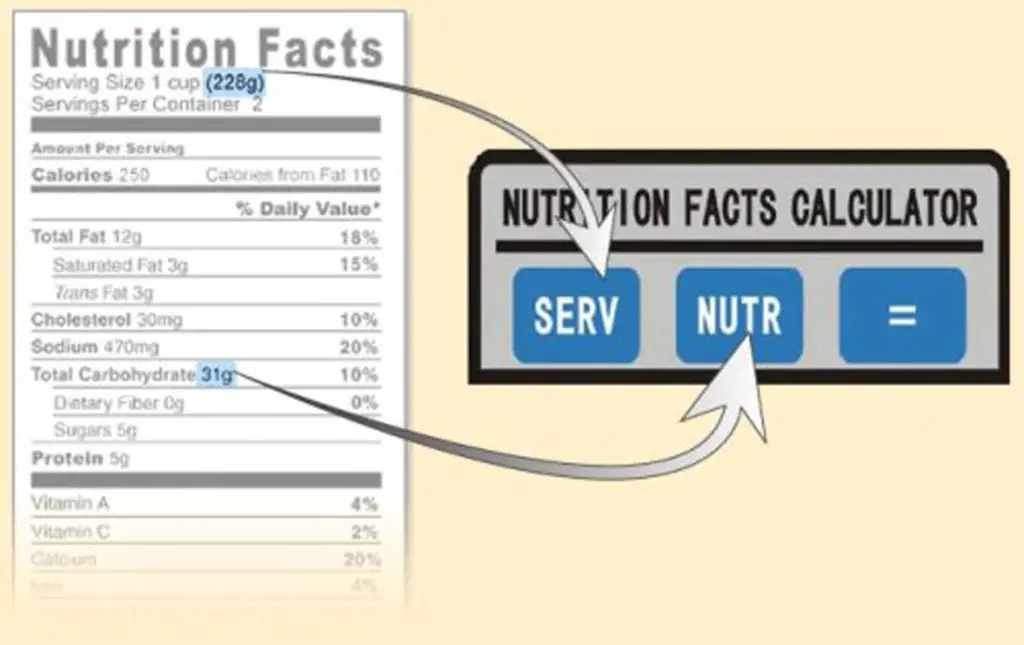 I highly recommend this scale for anyone watching the nutritional food values, not just for diabetics.
My Portable nutritional scale – The Mackie Nutra-track mini nutritional scale
When I first started using my insulin pump, I actually purchased a different model but have recently switched to this nutritional scale and have been happy with the switch. I first used the Salter Nutra-weigh & go. I was happy with it but I have found the display on this one eliminates the need for me to carry a booklet, I could easily bring this along. It fits easily in a purse, backpack, or carry along.
Features I like on the Mackie Nutra-track nutritional scale
999 pre-programmed food already on the scale.
The ability to add up to add another 999 of your own foods. This is HUGE! ( this may end up replacing my home scale)
clear display
tracks your food values for a total daily intake. ( another excellent feature)
made in the USA
excellent warranty
measures the same values as the Eat Smart scale.
Cons
There really aren't any. The only thing I would add is a carrying case. I know that this really isn't intended to be a portable scale, but it would be nice to have a cover for it for travelling etc. It is not very attractive. I like the features that more home scale doesn't have but I won't be leaving it on the counter.
Check before you buy
Before you purchase a scale make sure that you get one that calculates fibre. There are lots of nutritional scales available on the market. Not all of them measure fibre. Depending on whether you are type 1 or type 2, and whether you are calculating insulin to carb ratios, fibre may be a must-know for you. Make certain the scale you choose has the information you need.
In conclusion, I recommend that you have a scale as part of your toolbox for treating diabetes. They are invaluable when needing to control blood sugar.
Thanks for visiting The naked diabetic, where we are simplifying diabetic life,
This website may contain affiliate links. When a purchase is made through our links, The Naked Diabetic may receive a commission, at no cost to you.