This website may contain affiliate links. When a purchase is made through our links, The Naked Diabetic may receive a commission, at no cost to you.
Just because you are making diabetic-friendly choices, doesn't mean you can't enjoy great sugar free ice cream. When the hot weather hits, this super easy Sugar Free Peach Ice Cr4am, hits the spot.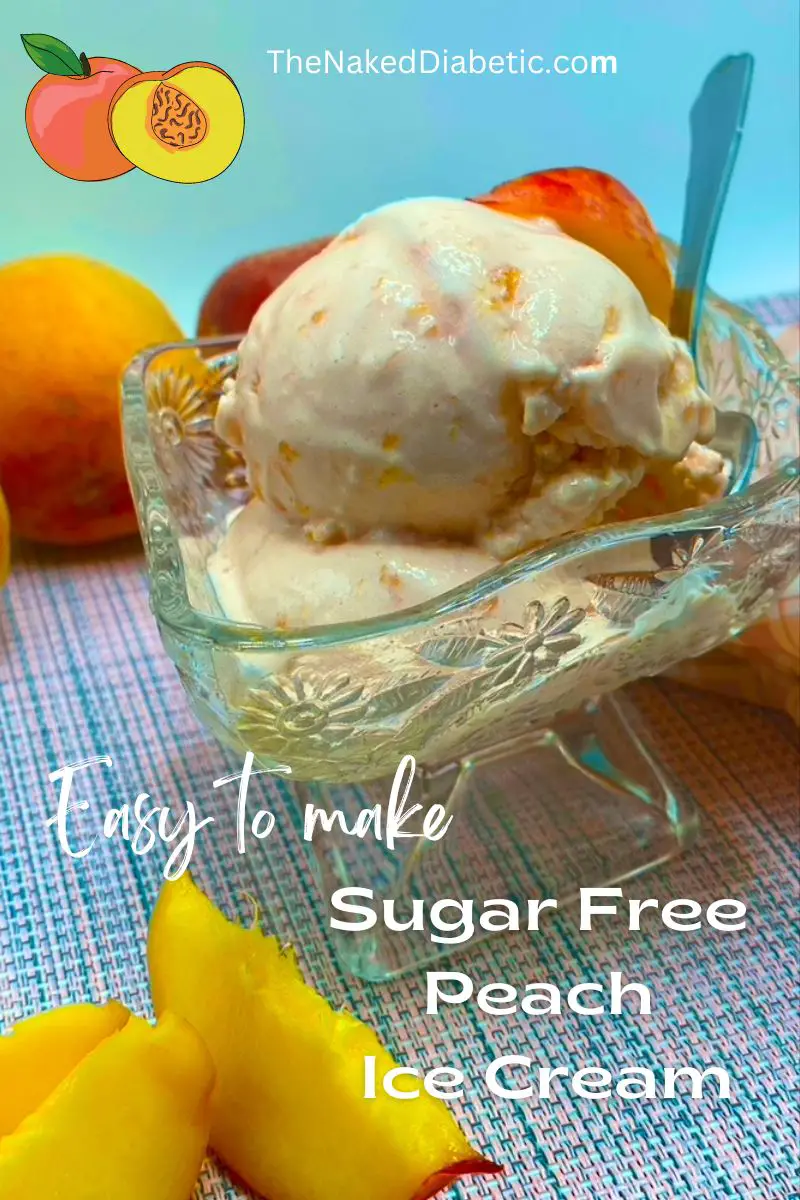 What you will find in this post.
Table of Contents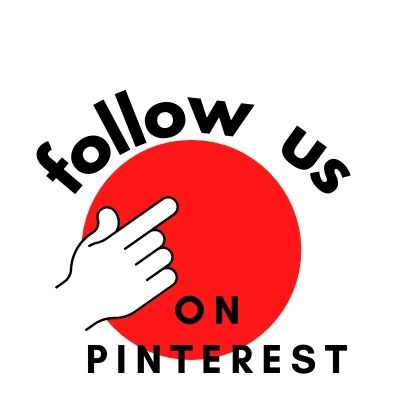 Shopping List Of Ingredients
Fresh Peaches
Sugar Free Peach Jello (2 packets)
Jordan's Skinny Mix – Peach Bellini
Xanthan Gum
Heavy Cream
Half and Half Cream
Salt
Need Diabetic Friendly Ingredients?

Recommended Kitchen Tools and Accessories
Measuring Cups
Measuring Spoons
Cutting Board
Kitchen Knife
Small saucepan
large slotted spoon
Potato masher
Need Kitchen Accessories?

How to Make Sugar Free Peach Ice Cream – The Video
Helpful Tips and FAQs
The fastest way to peel Peaches
in a medium saucepan, bring enough water to a boil to cover the peaches. Once the water is that rapid boil using your slotted spoon, place the peaches carefully into the water. Let them boil for approximately 30 to 45 seconds. Remove the peaches from the boiling water with your slotted spoon. Spoon and plunge them into an ice bath. Remove them from the ice bath and slide the peel off of the peach. This method will not work unless the peaches are fully ripe. (Watch the video to see how its done)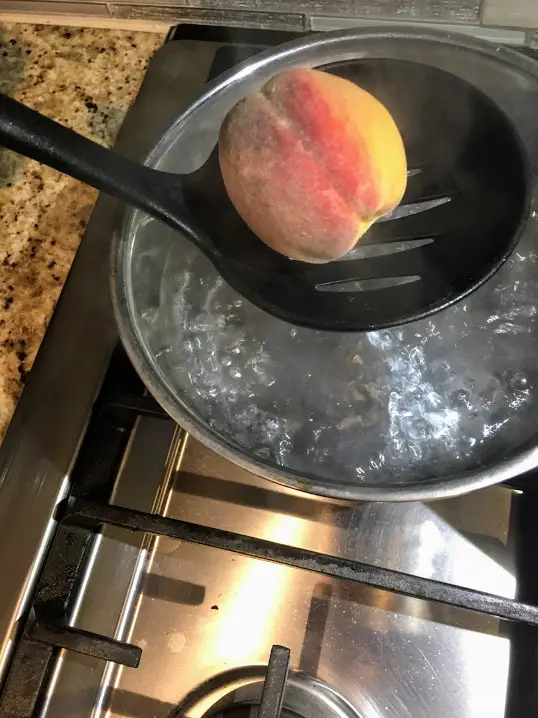 How to make sugar Free Peach Ice Cream without an Ice Cream Maker
Making out ice cream without an ice cream maker is certainly not impossible. It just requires a little more work. Follow the mixing of the ingredients as specified in the recipe.
once you have mixed all of your ingredients together, placed it into your freezer container. Cover the container and place it in the freezer. While the ice cream is freezing, you'll need to mix it every 25 to 30 minutes until you can no longer stir it.
Depending on the freezer and the temperature settings, this can take two hours and as much as four hours.
Common Problems with Homemade Ice Cream
The Ice Cream freezes too hard
if you find that you've made your ice cream and you've put it in the freezer and when you pull it out to serve it, it's too hard let it sit at room temperature or use the setting on a microwave for softening ice cream. Not all microwaves have this, but I find this is an excellent way to soften it just right.
This can occur because there is less air incorporated in homemade ice cream than in commercially made ice cream.. Ice cream will stay softer if it has had a little bit of alcohol added to the mix. You can add a little bit of vodka while making it to lower the freezing point.
The flavour is too mild
It can be difficult to achieve a bold flavour when making ice cream. If you have omitted the Jello or Skinny mix, you may find that it just isn't quite peachy enough. This is why I don't recommend leaving either of these ingredients out of the recipe.
The Ice Cream crystalizes
if your ice cream turns out to be icy or has too many ice crystals forming on the top, this could be because the ingredients weren't chilled enough prior to making the recipe. It is a good idea to make sure that all of your cream and your skinny syrup are chilled prior to making the recipe.
Over-churning can also cause the ice cream to become icy. Follow the instructions on your ice cream maker, and only churn until it's thickened enough to scoop. Then transfer it into your ice cream container or serve.
Alternative Ingredients
Sugar-Free Peach Jello
For a full-bodied peach flavour, I don't recommend skipping this ingredient.
If you are unable to find sugar-free peach Jell-O, you can make your own mixture. In a small prep bowl place about 2 tablespoons of the Jordan skinny peach Bellini mix. Sprinkle a packet of unflavoured gelatin over the top and let it thicken. Then add it to the Sugar Free Peach Ice Cream recipe. Add 1 teaspoon of Sugar Free Peach Extract or 1/2 tsp of the super-strength LorAnn peach oil.
If you are not using the Jello powder, you will need to add artificial; sweetener to the peaches when simmering.
Jordan's Skinny Peach Bellini Mix
if you are unable to find the Jordans Skinny Peach, Bellini mix, I recommend substituting it with the Jordans skinny zero sugar, peach syrup. There are also other brands such as Torani Sugar Free Peach Syrup that are also suitable.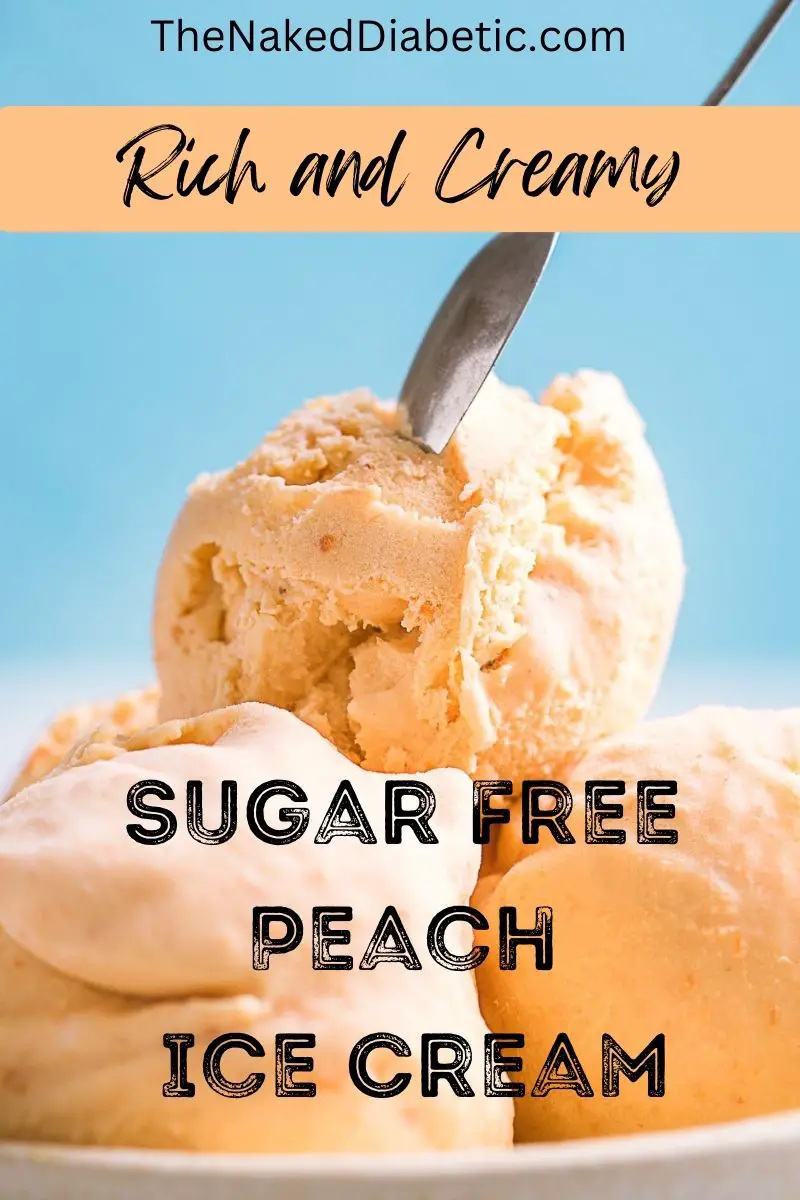 The Cream
if you are trying to reduce the amount of fat in the overall recipe, you can substitute for heavy cream and half and half for lighter versions, such as milk or even partially water. Keep in mind that this will impact the overall creaminess of your finished sugar free peach ice cream. The last fat in the recipe means that the ice cream will be less creamy and may be more like a sherbert.
The Sweetener
Using Frozen Peaches instead of fresh peaches
if you are using frozen peaches, the most important step is to let them thaw completely and drain off any excess liquid before starting your recipe. Place them in the saucepan just as you would the fresh peaches and use the drained peach liquid in place of th4 water. Add the remaining ingredients directed in the recipe. You may need less liquid because even though you've drained the frozen peaches, they will still have more liquid than fresh ones.
Choosing the best peaches
One of the keys to getting the best flavour in your sugar-free peach, ice cream is to have fresh ripe peaches. You don't want peaches that are overripe as they will be too juicy and start to lose their flavor. Peaches that are too hard will not be juicy enough, and the flavour has not developed yet. If you have store-bought peaches, that are a little hard follow these simple instructions.
To Ripen Hard Peaches.
Place the hard peaches in a paper bag and leave them at room temperature for a day or two. The fruit releases ethylene gas and will speed up the ripening process. To make it go even faster, add a ripe apple or banana to the bag.
For easy pitting choose peaches that are freestone or cling-free. The term freestone or cling-free means that it doesn't stick to the pit. Sometimes supermarkets don't label peaches as cling-free or Freestone but the most common cling-free or freestone peaches that I have seen are Red Haven Loring in Elberta. If you are going to pick your own orchard, you'll have options to choose either cling-free or clingstone.
To get that nice orange peachy colour in your finished sugar-free peach ice cream choose peaches that are red. White peaches taste good but don't have that nice peach colour. If white peaches are your only option, add a couple of drops of orange food colouring into the peach mixture.
Freezing Instructions
Freeze your sugar free peach ice cream in an airtight container. To reduce the chance of crystallization or drying up, add a layer of plastic wrap directly onto the ice cream surface.
The ice cream will stay fresh for up to one month, as long as it is tightly covered.
The Recipe for Sugar Free Peach Ice Cream
Diabetic Sugar Free Peach Ice Cream Recipe
Light and refreshing recipe for Sugar Free Peach Ice Cream.
Ingredients  
3

medium

Fresh peaches (ripe)

2

pkgs

Sugar Free Peach Jello

⅓

cup

Jordans Skinny Peach Bellini Syrup

1 ½

cups

Heavy Cream

1½

cups

Half and Half Cream

½

tsp

Xanthan Gum

pinch

salt
Instructions 
Peach Mixture
Slice the peaches and cut the slices into smaller pieces.

Set aside 1/4 cup of the cut peaches.

Place the remaining cut peaches and water into a small saucepan.

Bring the mixture to a bubbling simmer and sprinkle the Sugar Free peach jello powder over the mix, whisking or stirring until it is fully desolved.

Sprinkle in the Xanthan Gum and whisk it thoroughly, making sure there are no lumps.

Remove from the heat and cool completely.
Cream Mixture
In a large bowl or large pourable measuring cup, whisk the heavy cream, half and half and the Jordans Skinny Peach Bellini Mix together.

Add a pinch of salt and whisk it for a few seconds.
Make the Ice Cream
Follow the instructions for your ice cream maker ( I am using a Cuisinart Pure Indulgence Ice Cream Maker)

Pour the cream mixture into the freezer bowl, while it is churning.

Once you see that the mixture is beginning to thicken add the chilled peach mixture.

Allow the machine to continue churning until almost fully thickened. (about 20 mins)

Slowly add the cut pieces of peaches during the final couple of minutes.

Churn for a couple more minutes, just until the pieces a distributed throughout the ice cream.

Turn off the machine and serve or transfer the ice cream to a freezer container.
Nutritional Information
The following is for one 1/2 cup serving.
Calories – 134
Total fat – 11.5 gr
Saturated fat – 7.1 gr
Total carbs – 7 gr
Fibre – 1 gr
Net carbs – 6 gr
Protein – 2 gr
Sodium – 40 mg
Nutrition information is provided as a courtesy and is automatically calculated using an online nutrition calculator. We encourage you to calculate nutrition data with your specific brand ingredients as nutritional information can vary between brands
I hope you enjoy this easy to make Sugar Free Peach Ice Cream recipe as much as my family does.

This website may contain affiliate links. When a purchase is made through our links, The Naked Diabetic may receive a commission, at no cost to you.