Have you ever wondered if you could make sugar-free cotton candy for diabetics? Oh, yea! we can not only make sugar-free cotton candy but we can eat it too. This is great for young diabetics and a perfect addition for celebrations, like birthday parties, family picnics and family fun days.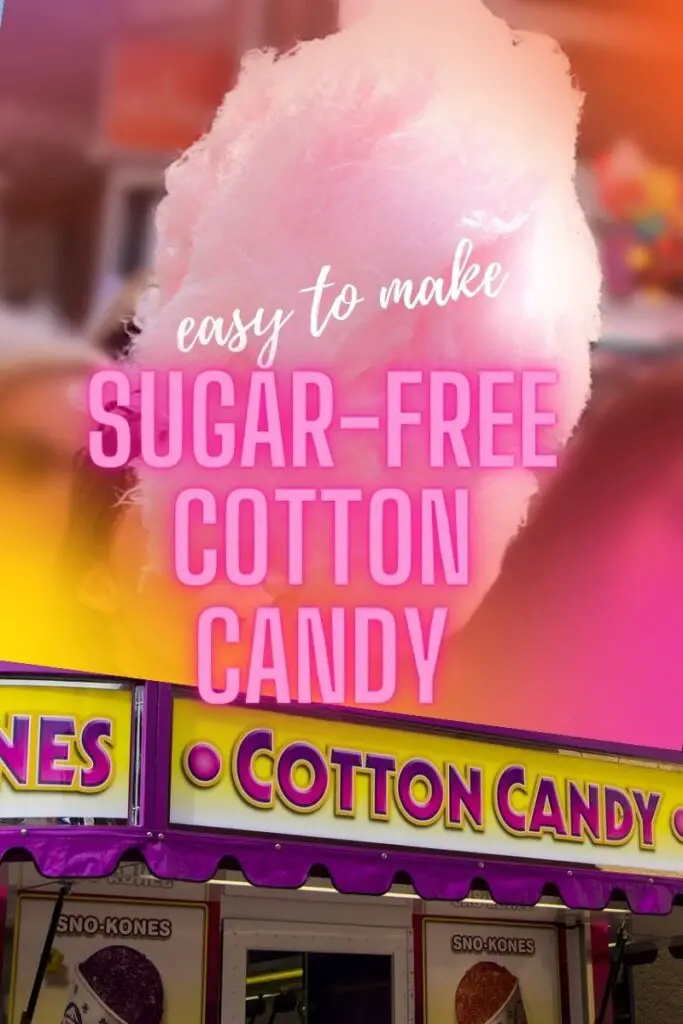 Sometimes finding diabetic-friendly candy and treat can be hard. Not just at Christmas and Easter but just every day. Fortunately, we are finding more and more products that are diabetic-friendly. Being able to make sugar-free cotton candy, is a huge bonus. What diabetic child doesn't want to enjoy the same thing as non-diabetic children?
Disclaimer -This post may contain affiliate links. When a purchase is made through our links, The Naked Diabetic may receive a commission, at no cost to you.
Cotton Candy or Candy floss is made from pure sugar. It is made using flossing sugar with heat and air. The sugar is heated and spun with air and the result is that light fluffy Cotton Candy. As a type 1 diabetic, I would not dream of ever eating Cotton Candy. The carbs and soooo high!
2 Ounces of cotton candy have approximately 56 grams of carbs, which are pure sugar. There are no nutritional benefits to cotton candy, just sugar.
If you make sugar-free cotton candy you can reduce the carbs to 15 grams, depending on the candy that you use to make it.
This would be great at a school fun fair or fundraiser. Being able to provide a diabetic child with some sugar-free cotton candy. As a parent, who spent many years volunteering at schools and sports clubs, I think that this is a brilliant way to make sure the diabetic kids are 100 percent included.
Can you make sugar-free cotton candy using Splenda sweetener?
No, when cotton candy is made the sugar needs to melt and then be spun. Splenda does not melt the same way as sugar, due to different chemical compounds.
Using sugar-free candy to make sugar-free cotton candy.
Hard candy that is sugar-free can be used to make sugar-free cotton candy. Place the sugar-free candy into the Nostalgia cotton candy machine, after heating up and use the cones to wrap the spun sugar or floss.
It's super easy and tasted amazing.
The Nostalgia Cotton Candy machine needs to be set up properly prior to starting up. The machine has suction cup feet, which will hold it securely in place during the spinning process. Set it up on a flat surface, so that the suction cups will stick to it.
The bottom piece of the bowl needs to be pushed down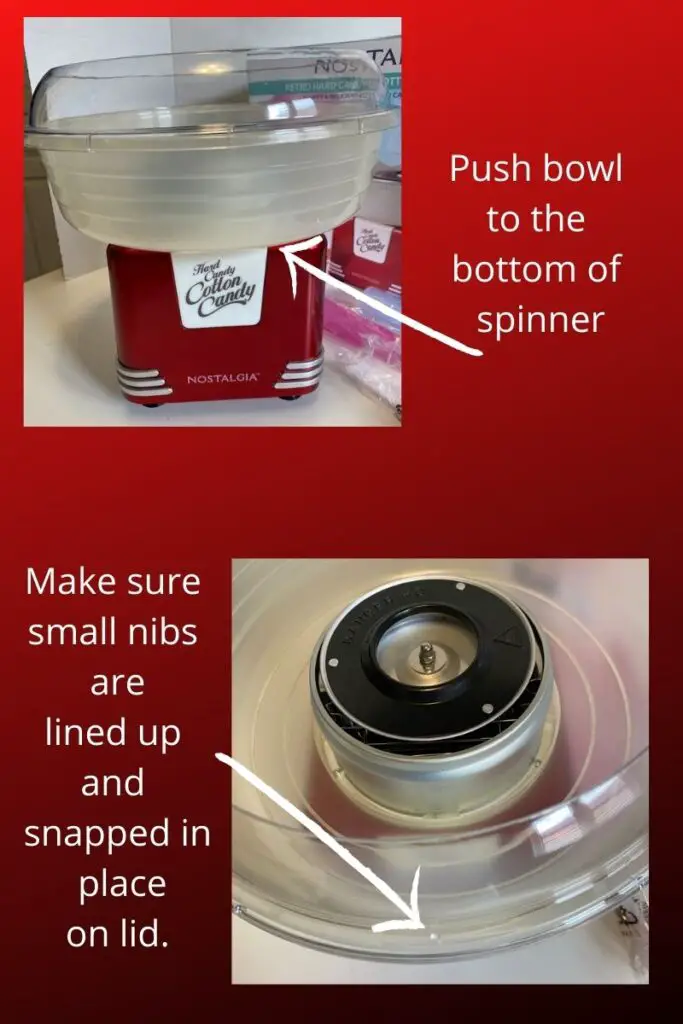 How to pick sugar-free candy to make Sugar-Free Cotton Candy
Getting and using fresh hard candy is preferred. The stickier the candy is the harder it is to use. Jolly Rancher makes a Sugar-Free version of their hard candy, which works well. Choose the fruit-flavoured hard candy.
Isomalt can also be used. The Isomalt nibs or clear discs work best. If you have never heard of Isomalt or never used Isomalt before, it is a great product, that is used to make sugar-free candy. It is sugar-free and can be melted and flavours added to it and poured into moulds. Isomalt is what is in the SUgar-Free Jolly Rancher candy.

The kit includes extra paper cones and an assortment of sugar-free hard candy, some non-sugar-free candy, flossing sugar and paper cones. Perfect for everything you need for a party or when you want paper cones.