This website may contain affiliate links. When a purchase is made through our links, The Naked Diabetic may receive a commission, at no cost to you.
This easy Low Carb Cheesy Stuffed Chicken is a moist and tender entree that tastes amazing. Serve it with a salad and a great diabetic-friendly dessert and you have a crowd-pleasing meal.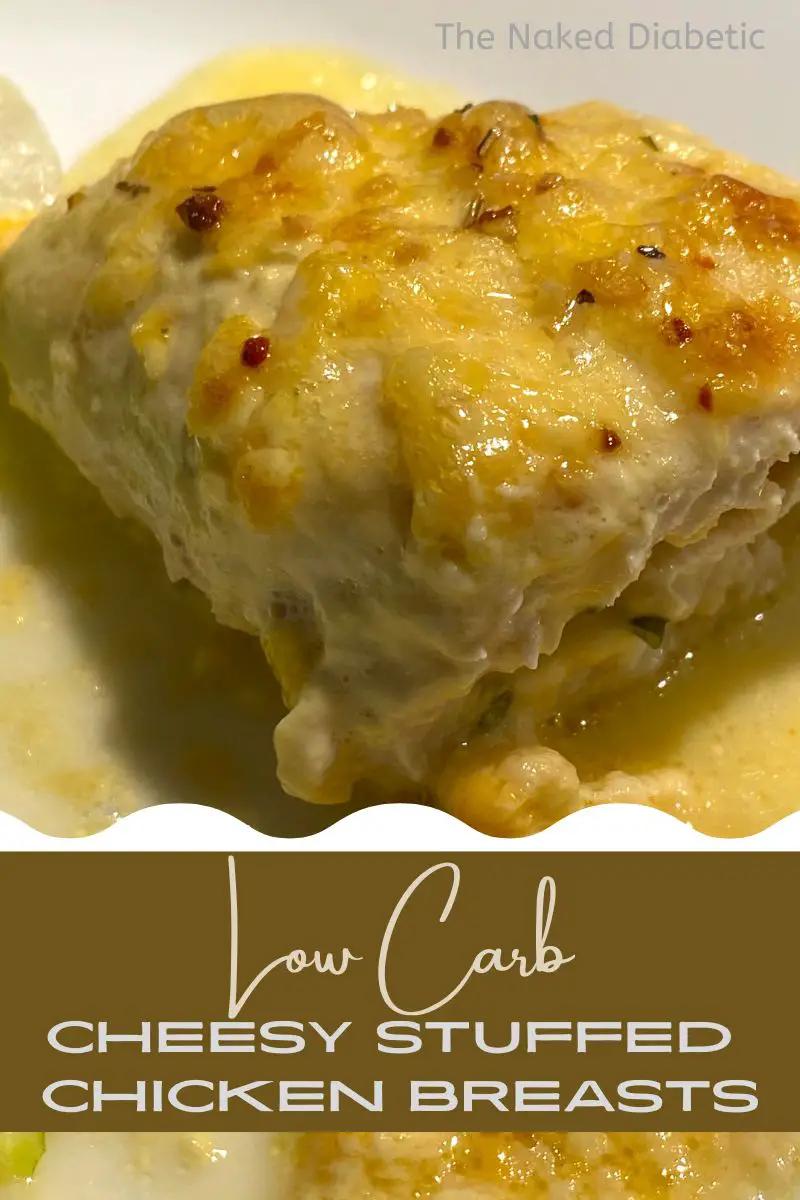 In this post, I will share a list of kitchen tools recommended, a shopping list of ingredients, helpful tips for the best results, the Low Carb Cheesy Stuffed Chicken recipe, nutritional information and storing instructions.
Recommended Kitchen Tools
Cutting Board
Kitchen Knife
Baking Dish
Mixing Bowl – 2 Small
whisk
Measuring cups
Measuring spoons
Silicone Brush

Shopping List of Ingredients
4 Chicken Breasts (each about 6 ounces)
Mayonnaise
Yellow Mustard
Garlic Plus Seasoning
Cheddar Cheese
Mozzarella Cheese
Chives
Garlic
Canola Oil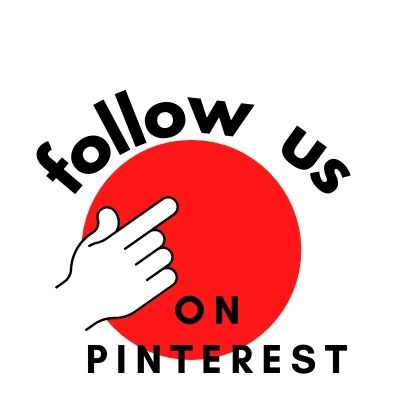 Helpful Tips and FAQs
Tenderizing the Chicken.
Tenderizing the chicken not only makes your finished dish more tender it also has other benefits. Pounding the chicken breaks some of the fibrous parts of the chicken breast When you use a meat mallet you are able to get the chicken breast a uniform thickness, allowing for it to bake more evenly. When it bakes more evenly there are no overdone or underdone parts.
For our Low carb Cheesy Stuffed Chicken, I recommend a meat mallet-style tenderizer. Cover your cutting board in plastic wrap first and then place the sliced breast open onto the plastic wrap. Cover the breast with a second piece of plastic wrap and then use the mallet. The two layers of plastic wrap will keep juices and mess from splattering and makes cleanup simple.
Even though you have covered the cutting board with plastic wrap, this is not a substitute for washing and disinfecting. Always wash cutting boards after use. Having a designated cutting board that is for meat only helps prevent cross-contamination. After cutting the meat, rinse the board immediately to prevent bacteria growth. Use a solution of 4 cups of water and 1 teaspoon of bleach scrub with a kitchen scrub brush and allow to dry.
Best Baking Dish to use
A glass baking dish, such as a pyrex dish or a ceramic baking dish seems to provide better results. We serve our Low carb Cheesy Stuffed Chicken in the baking dish, family style. A glass or ceramic dish provides a nicer presentation.
Size of the baking dish– I used a 7-inch by 11-inch glass pyrex baking dish. This size fits the 4 chicken breasts perfectly. Use the size of your choice. Using a large baking dish results in the spreading out of the juices when baking which is not the best choice. Using a dish that allows for a small amount of space around
Storing Instructions
Store this recipe in an airtight container in the refrigerator for up to 3 days. These low-carb stuffed chicken breasts can also be frozen, but because this recipe contains mayonnaise as well as cheese, the consistency may change somewhat.
Substituting the Canola Oil
If you have a preferred cooking oil feel free to use it. The oil is simply used to prevent sticking while baking. Any oil that is not heat-sensitive is fine. The only consideration is that changing oil may alter the nutritional values slightly.
Substituting the Chives
I use chives in this recipe because they add a slight flavour without being overpowering. If you don't like chives, feel free to omit them or substitute them for another herb of your choosing. If your substitution has a strong flavour, use less than the tablespoon.
Omitting the Honey Mustard Sauce
If honey mustard is not for you or you are unable to get this ingredient, feel free to omit this ingredient. The end result will still be a delicious low carb cheesy stuffed chicken. The sugar-free honey mustard used in this recipe only has .5 grams of carbs for 1 tablespoon, so the nutritional information is not a concern.
The Low Carb Cheesy Stuffed Chicken Recipe
Low Carb Cheesy Stuffed Chicken
Easy to make Diabetic Friendly Low Carb Cheesy Stuffed Chicken Recipe.
Ingredients  
4

medium

Boneless, Skinless Chicken Breasts

¼

Cup

Low Fat Mayonnaise

1

Tbsp

Yellow Mustard

1

tsp

G.Hughes Sugar-Free Honey Mustard Sauce

pinch

Salt

1

Tbsp

Chopped Fresh Chives

2

cloves

Garlic- Minced

½

Cup

Grated Mozzarella Cheese

½

Cup

Grated Cheddar Cheese

¼

tsp

Garlic Plus Seasoning
Instructions 
Preheat the oven to (175 C)

350

°F

Mix together the grated mozzarella, grated cheddar, chopped chives, garlic plus seasoning and minced garlic in a mixing bowl and set aside.

In a small mixing bowl, combine the mayonnaise, yellow mustard, and sugar free honey mustard.

Whisk ingredients together and set aside.

Cut a slit in each chicken breast and open each one, folded open on your cutting board.

Using a meat mallet, pound each chicken breast to about 1/4 inch thickness.

Sprinkle each chicken breast with a pinch of salt.

Brush each chicken breast with the mayonnaise mixture (reserve 1/3 to 1/2 for topping)

Divide the mixed cheeses between the four chicken breasts, spreading the cheese out over the surface of the breast.

Carefully roll up each breast.

Spread the canola oil on the bottom of a baking dish.

Place rolled chicken breasts, seam side down, in the baking dish.

Brush the remainder of the sauce over the breasts.

Bake in the center of the oven (uncovered) for 40 minutes.

Check the chicken for doneness using a meat thermometer, inserted into the meat portion of the chicken. The temperature of completely cooked chicken is 170 degrees F (76C)

When done remove from the oven and let sit for 5 to 10 minutes before serving.

Nutritional Information
The following nutritional information is for 1 serving, which is 1 cheesy stuffed chicken breast, using the specified ingredients.
Calories – 330
Total fat -11.6 gr
Saturated fat – 4 gr
Carbohydrates – 4 gr
Fibre – 1 gr
Net Carbs – 3 gr
Protein – 46 gr
I hope you enjoy this awesome low carb cheesy stuffed chicken recipe.
Thank You for visiting The Naked Diabetic.
This website may contain affiliate links. When a purchase is made through our links, The Naked Diabetic may receive a commission, at no cost to you.