This website may contain affiliate links. When a purchase is made through our links, The Naked Diabetic may receive a commission, at no cost to you.
This easy Sugar Free Strawberry Sorbet is super quick to make and oh-so refreshing. There are only a few simple easy-to-find ingredients in this recipe, making it all that much easier.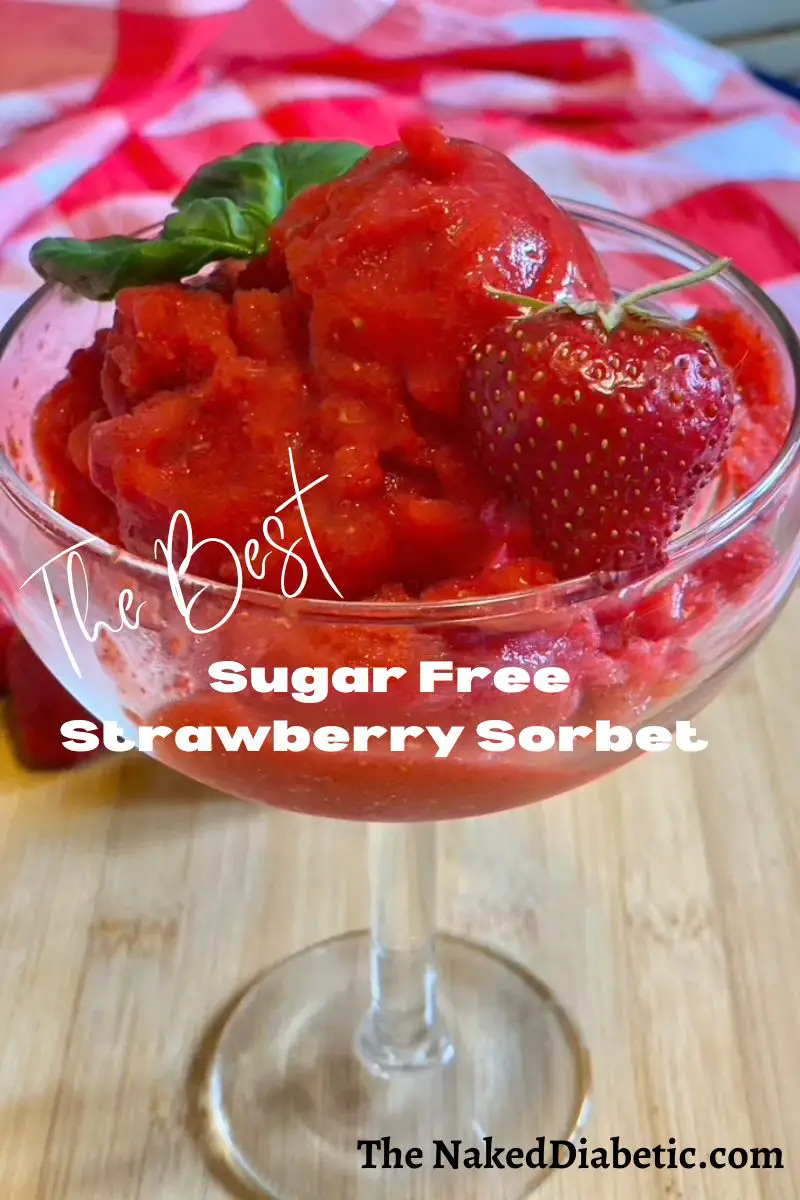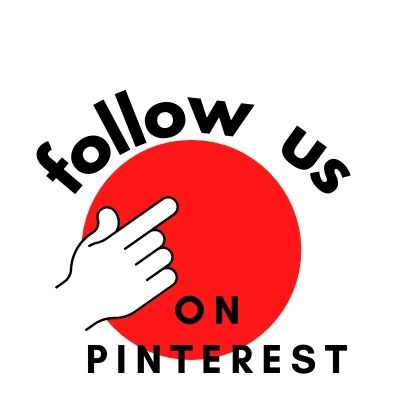 What you will find in this post
Table of Contents
Recommended Kitchen Tools and Accessories
Saucepan
Measuring Cups
Measuring Spoons
Fine Mesh Sieve (optional)
Need Kitchen Accessories?

Shopping List of Ingredients
Fresh Strawberries
Fresh Lemon
Need Diabetic Friendly Ingredients?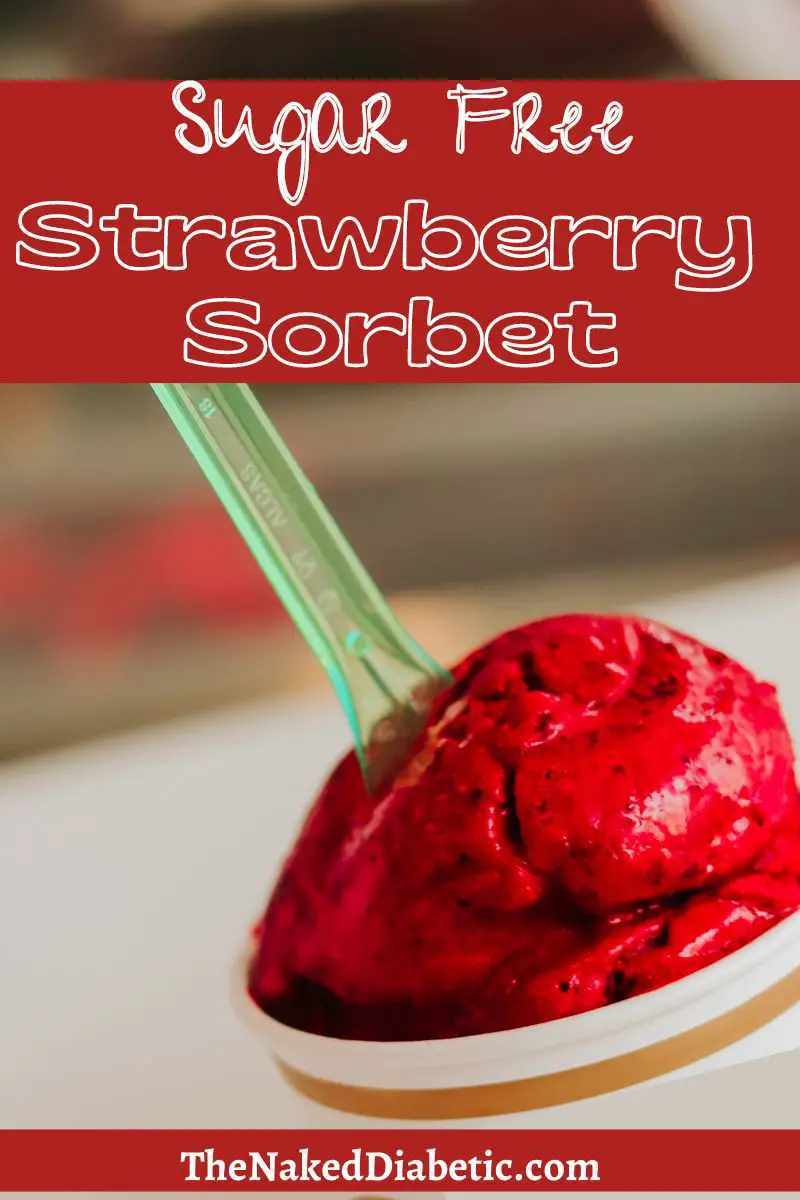 Helpful Tips and FAQs
Does Sorbet really need lemon in it??
You can remove the lemon if desired. Lemon in sorbet adds the tartness that sorbet is known for. The high acidity of the lemon helps to cut a bit of the sweetness of the strawberries. Be sure to only use the segments and the zest from the rind. Adding the white pith and the inner part of the rind of the lemon can cause your sorbet to be bitter.
If you do not have fresh lemon, you could alternatively add lemon juice, however, fresh lemon will yield the best results.
Using Sweetener Alternatives
I try to use Splenda whenever possible as I find I get the best results with my blood sugar levels. Sweeteners that contain sugar alcohols adversely affect my blood sugar, but this is not the case for everyone. If you have no concerns regarding alternative sweeteners then by all means, make whatever alterations using the sweeteners of your choice. You may need to alter the amounts as well as the nutritional information as a result of any substitutions.
Can I make Sugar Free Strawberry Sorbet with frozen strawberries?
Yes, you can, simply combine the frozen strawberries with the other ingredients in a blender and pulse until well mixed. Next, put it into a freezer container and freeze it until you are ready to serve.
You may be able to serve it right out of the blender if the ingredients and room temperature is not too warm.
Making Sorbet without an ice cream/Sorbet Maker.
You can easily make this Sugar Free strawberry Sorbet in a blender without an ice cream maker.
Follow these easy steps:
Wash and hull the strawberries.
Pulse the lemon segments in a food processor, ensuring no pits.
Add the frozen strawberries and remaining ingredients and pulse until you get a slushie texture.
Pour into a freezer container.
Freeze until you are ready to serve.
You will need to allow for thawing time prior to serving.
What to do if you get ice crystals on your frozen sorbet.
The forming of ice crystals on frozen sorbet is common, especially when you are making sugar free sorbet. The quick and easy solution is to just pop the frozen sorbet into a blender and pulse for a few seconds and then serve.
What keeps Sorbet soft?
Sugar or alcohol will keep the sorbet from getting rock-hard. This recipe has neither, so you may find it needs more time to defrost. The Xanthan Gum in this recipe will help to keep it creamier, but it will still freeze hard if left in the freezer for a long period of time.
I have seen where some people have added a teaspoon of Vodka to their Sorbet mixture, which should aid in lowering the freezing temperature. I have not tried this technique as I find it is just easier to make it fresh, freeze for a few minutes and serve.
What's the difference between Sorbet and Sherbert?
Sorbet is typically made with sugar, juice and water. It does not contain any dairy. Sherbert contains dairy. Usually, it is milk but I have seen it made with cream, half and half and buttermilk.
Freezing Instructions.
Freeze this Sugar Free Strawberry Sorbet in an airtight freezer container for up to one month. If ice crystals form on top, pulse in a food processor just before serving.
How to Make Sugar Free Strawberry Sorbet – The Video

Recipe for Sugar Free Strawberry Sorbet
Diabetic Sugar Free Strawberry Sorbet Recipe
A light and refreshing Diabetic Friendly Strawberry Sorbet Recipe made with a few simple diabetic friendly ingredients. A perfect treat on a hot day!
Ingredients  
4

cups

fresh Strawberries (sliced or chopped)

½

fresh

Lemon

½

cup

Splenda Granulated Sweetener

½

tsp

Xanthan Gum

¼

cup

Walden Farms Strawberry Syrup

¼

cup

cold water
Instructions 
Zest the lemon and set aside.

Remove the sections of the lemon and add them to the zest.

Discard the pith and white parts of the rind

Place strawberries, water, lemon zest and lemon segments into the blender.

Pulse until you have a puree.

Pour the mixture through a fine sieve, removing any seeds and chunks. (optional)

Return the mixture to the blender.

Add the sweetener, Xanthan Gum and Walden farms Syrup and pulse for a few seconds until well mixed.

Assemble your ice cream maker with the frozen freezer bowl.

Turn the ice cream maker on and pour in the puree mixture.

Allow the machine to churn for approximately 20 minutes or until thick. (machine times vary)

Scoop sorbet into a freezer container and freeze for about 20 to 30 minutes before scooping and serving.
Nutritional Information
One Serving of this Sugar Free Strawberry Sorbet = 1/2 cup.
Calori3es – 35
Total Fat – 0.3 gr
Saturated Fat – 0 gr
Total Carbs – 9 gr
Fibre – 2 gr
Net Carbs – 7 gr
Protein – 1 gr
Sodium – 1 mg
Nutrition information is provided as a courtesy and is automatically calculated using an online nutrition calculator. We encourage you to calculate nutrition data with your specific brand ingredients as nutritional information can vary between brands
I hope that you enjoy this easy to make Sugar Free Strawberry Sorbet. It can be made into popsicles too. They taste great and are a perfect diabetic-friendly summer treat!

This website may contain affiliate links. When a purchase is made through our links, The Naked Diabetic may receive a commission, at no cost to you.