This website may contain affiliate links. When a purchase is made through our links, The Naked Diabetic may receive a commission, at no cost to you.
This easy Sugar Free Pumpkin Spice Cake recipe is diabetic friendly and low carb and tastes fantastic. Add a layer of Sugar Free Cream Cheese frosting over it for total decadence.
In this post, I share a list of kitchen tools recommended to make this recipe, a shopping list of ingredients, the Diabetic Friendly Sugar Free Pumpkin Spice Cake recipe, nutritional information and helpful tips for making a superior sugar free pumpkin spice cake.
Kitchen Tools recommended
Mixing bowls
electric mixer
Measuring cups
Measuring spoons
sifter or sieve
rubber spatula
Need kitchen Accessories and tools?

Shopping List of Ingredients
pumpkin puree (16-ounce can of 100 % Pure Pumpkin)
salt
ground cinnamon
ground nutmeg
ground cloves
Pumpkin Pie Spice
baking powder
baking soda
butter
eggs (4 large = 2 whole eggs and 2 egg whites)
Vanilla Extract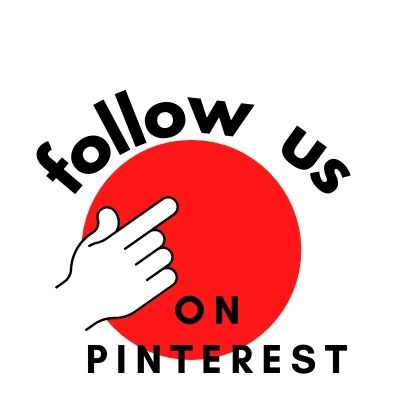 Need Diabetic Friendly Ingredients?
If you don't have a diabetic-friendly kitchen, check out this pantry essentials list to make your kitchen Diabetic ready.

FAQs and Useful tips for making this recipe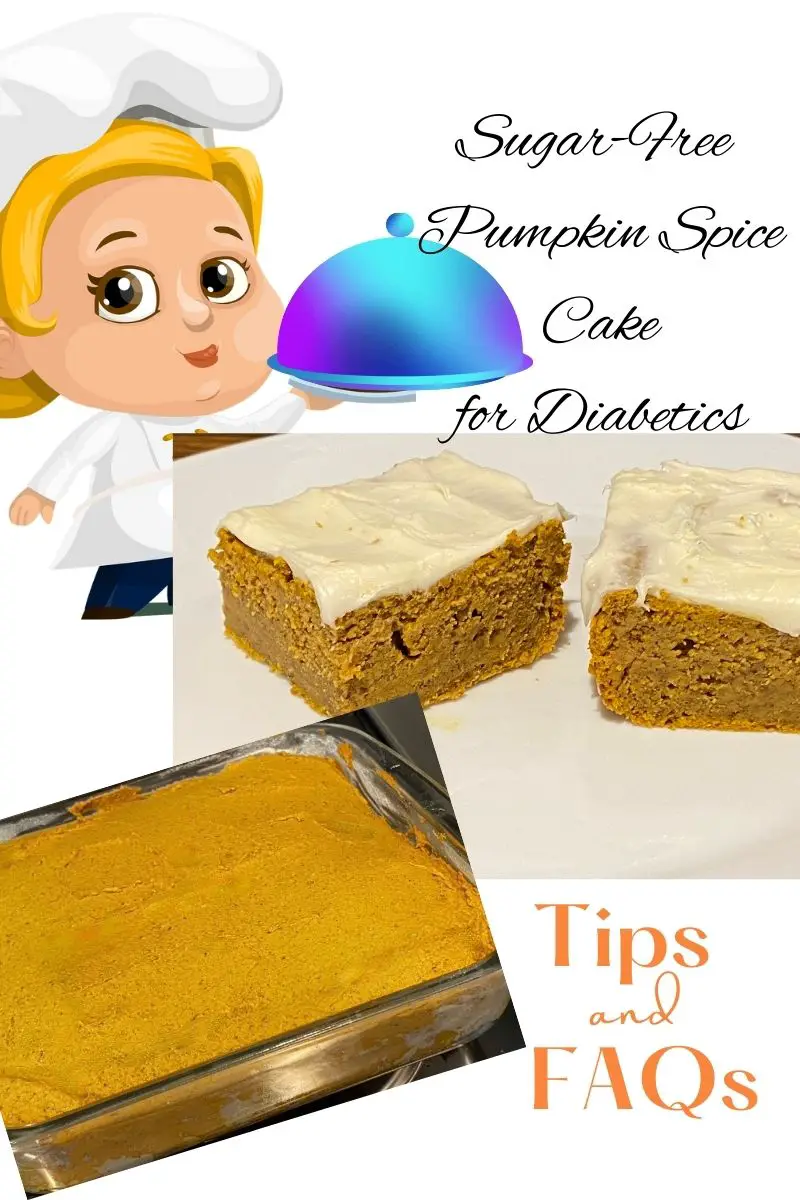 Using different flour
You can easily swap out the Carbalose Flour for King Arthur Keto Wheat flour without compromising the recipe. If you prefer almond flour, use an extra fine grind. You likely won't get the same height in the cake and it will be denser when eating but it should still be moist and tasty.
If switching to coconut flour, you may need to add more liquid to compensate for the moisture imbalance that occurs when using coconut flour.
Don't forget that switching out the flour will impact the nutritional information for your recipe.
Make sure ingredients are at room temperature.
In this recipe, I mention that the butter, pumpkin puree and eggs should all be at room temperature. This is important for proper blending. If the butter is at room temperature and you add cold eggs or cold puree, the butter will solidify into small pieces. What we want to see is a nice creamy batter and the only way to achieve it is to have everything at the same temperature.
Substituting the sweetener
As you may have noticed, I use Splenda in most of my recipes. I find that using Splenda does not have any adverse effect on my blood sugar. Many low-calorie and some zero-calorie sweeteners have sugar alcohols in them. For me, using products that contain sugar alcohol raises my blood sugar and sometimes it is like using real sugar. Not everyone experiences this but I prefer to be on the safe side.
If you have a preferred sweetener, feel free to replace it. You may need to alter the amounts in the recipe.
Adding more sweetener to make it extra sweet.
If you or someone you are baking for likes things to be on the sweeter side, you can add extra sweetener. The only caution is that adding exrta granulated sweetener can make the batter thicker than desired. When adding more sweetener, consider adding liquid sweetener to prevent the cake batter from becoming too thick.
Canned Pumpkin Puree vs homemade Pumpkin Puree
If you prefer to use fresh pumpkin puree instead of canned, that is totally fine. Making your own puree is super easy.
When buying pumpkin puree, make sure it is pure pumpkin and not pumpkin pie filling. Pumpkin pie filling has a large amount of sugar in it and is definitely not diabetic-friendly.
Substituting the butter
If you wish to change the butter for a preferred oil product it should be fine. I often switch it out for canola oil. Always remember that swapping out ingredients impacts the final nutritional values per serving.
How to grease and flour the baking dish
Greasing and flouring the dish before baking will make it easy to remove your baked sugar free spice cake from the dfish without sticking to the sides or bottom. Alternatively, you could line the dish with parchment paper, making sure to leave an overhang on each end, so that you can lift the cake out of the dish.
To easily grease and flour the dish, use a piece of clean paper towel or crumpled wax paper and spread a small amount of butter in the baking dish. Spread it around making sure to get into the corners, covering the bottom as well as all sides.
Sprinkle about one tablespoon of Carbalose flour into the dish. Rotate the dish until the flour has covered all of the butter. One tablespoon should be enough but add more if needed. Once coated, you are ready to add the batter.
What is the best frosting for our Sugar Free Pumpkin Spice cake?
Our Sugar Free Cream Cheese Frosting is ideal for this cake. When making the sugar free cream cheese frosting, feel free to add 1/4 teaspoon of pumpkin pie spice, for the perfect compliment to this sugar free pumpkin spice cake.

Storing instructions
Store this Sugar Free Pumpkin Spice Cake in an airtight container. This cake should be stored in the refrigerator and lasts for up to one week.
The Sugar Free Pumpkin Spice Cake Recipe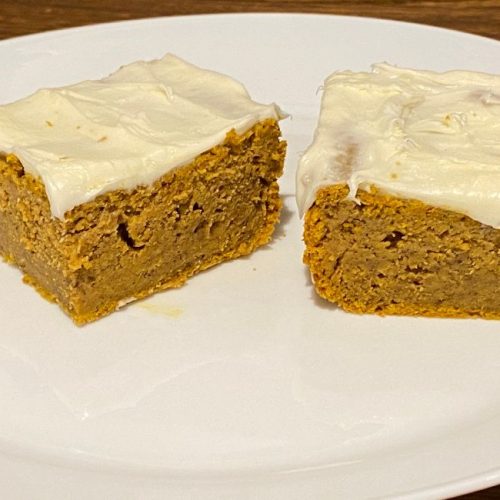 Sugar Free Pumpkin Spice Cake recipe
A diabetic friendly low carb pumpkin Spice Cake that is moist and delicious.
Ingredients  
1 ¾

cup

Carbalose Flour

2

tsps

Baking Powder

½

tsp

Baking Soda

1

tsp

salt

1

tsp

ground Cinnamon

½

tsp

Pumpkin Pie Spice

½

tsp

Ground Nutmeg

½

tsp

Ground Cloves

¾

cup

Splenda Granulated Sweetener

2

large

Eggs – room temperature

2

large

egg whites – room temperature

1

tsp

Vanilla Extract

2

cups

Pumpkin Puree – room temperature

½

cup

Butter – room temperature
Instructions 
Preheat oven to 350 °F (175°C)

Sift the flour, baking powder, baking soda, salt and spices together into a medium sized mixing bowl.

In a large mixing bowl, cream the butter with an electric mixer.

Add the eggs, egg whites, vanilla extract and the sweetener to the butter and continue mixing.

Add the pumpkin puree and continue mixing until thoroughly combined.

Add the sifted dry ingredients a scoop at a time mixing until all the ingredients are combined and you have a thick batter.

Grease and flour an 8 inch square baking dish

Pour the batter into the baking dish.

Using the back of a spoon or spatula, smooth out the batter, making sure it is evenly distributed in the pan.

Bake in the center of the oven for approximately 35 to 40 minutes, or until a toothpick inserted into the middle comes out clean.

Allow to cool completely if adding frosting.
Notes
Frost with Sugar-Free Cream Cheese Frosting (if desired)
Nutritional Information
The following nutritional information is approximate and based on the exact brand of products listed in the recipe.
Information is for one 2-inch square piece, un-frosted. This recipe makes 16 servings.
Calories – 98
Total Fat – 5.7 gr
Saturated Fat – 2.7 gr
Total Carbs – 9 gr
Fibre – 4 gr
Net Carbs – 5 gr
Protein – 5 gr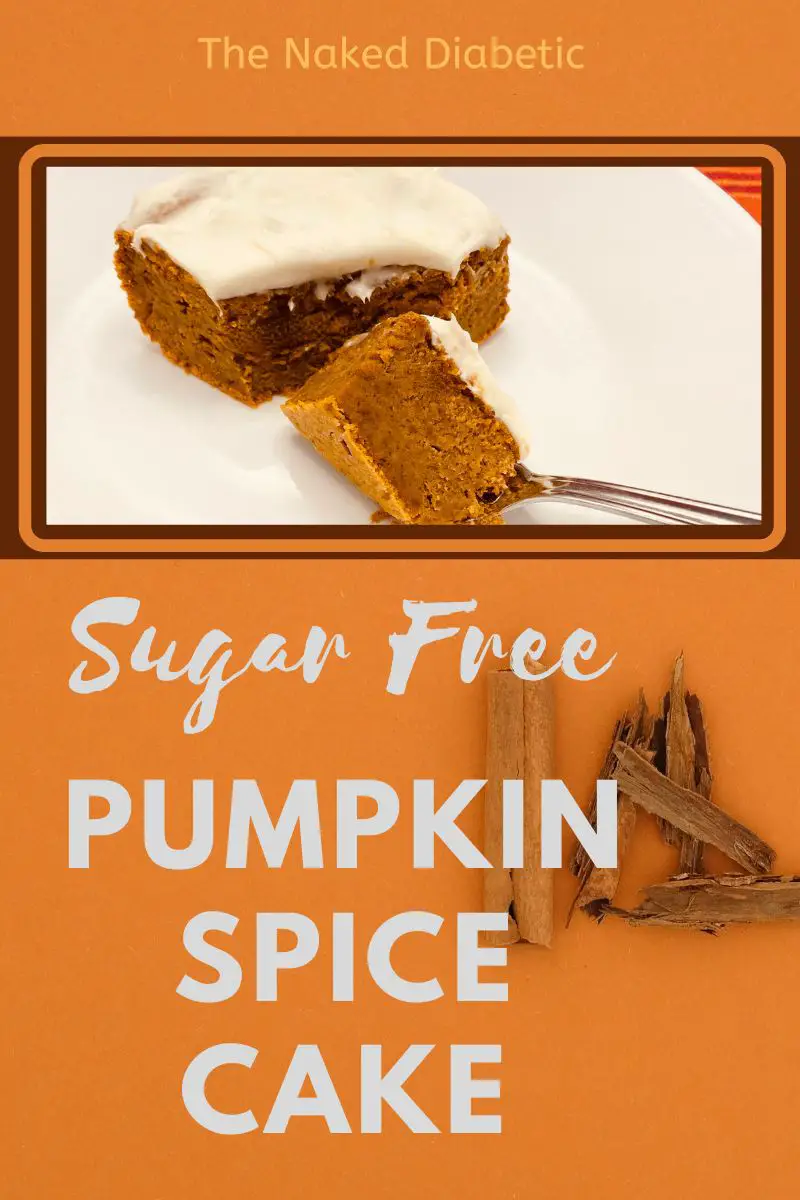 I hope you enjoy this easy recipe for Sugar Free Pumpkin Spice cake. It is a fall favourite in our home.
Thank You for visiting The Naked Diabetic.
This website may contain affiliate links. When a purchase is made through our links, The Naked Diabetic may receive a commission, at no cost to you.