Disclaimer -This post may contain affiliate links. When a purchase is made through our links, The Naked Diabetic may receive a commission, at no cost to you.
Wow! This Sugar-Free Pumpkin Roll recipe nails it. It tastes just like the sugar version but is low carb diabetic-friendly and low-calorie. Yay!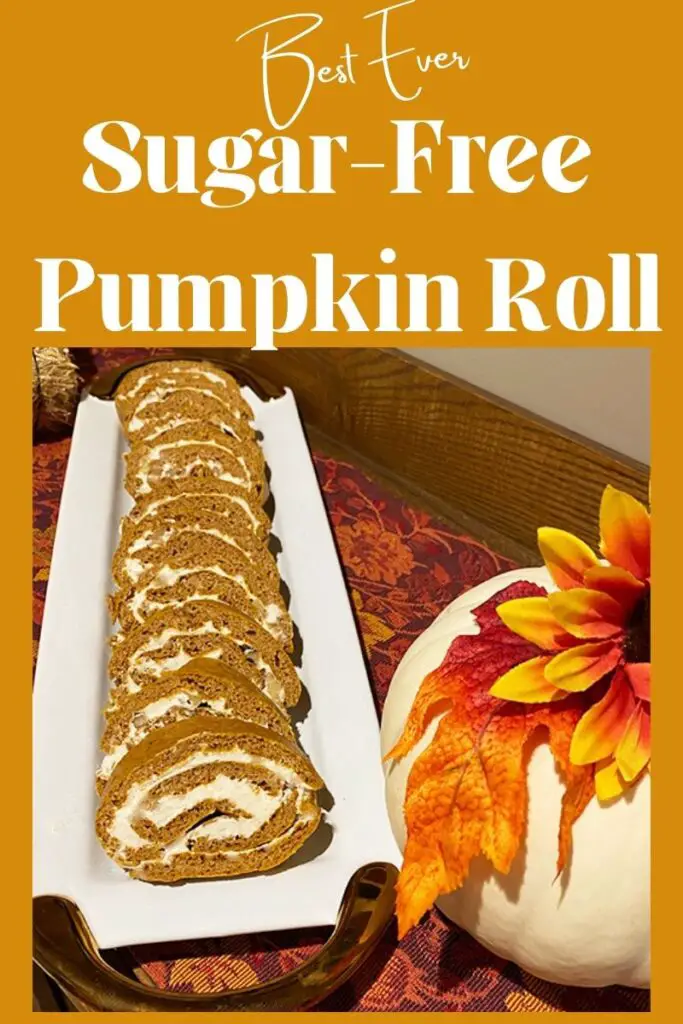 All the ingredients of course are available for this recipe in our well-stocked Diabetic-Friendly pantry, except the fresh pumpkin puree, of course.
This delicious Sugar-Free Pumpkin roll goes perfectly with our Sugar-Free Pumpkin Spice Latte. For a real treat, serve a slice of our Sugar-free pumpkin roll drizzled with our Sugar-Free Pumpkin Spice Sauce. Are you getting hungry yet?
Kitchen tools needed to make this Sugar-Free Pumpkin Roll Recipe
Mixing Bowls
Measuring Cups
Measuring Spoons
Electric Mixer
Silicone Spatula
clean tea towel (not waffle weave)
parchment paper
plastic wrap
Need Kitchen Supplies?

Shopping list for Sugar-Free Pumpkin Roll
Need Diabetic-Friendly Ingredients?

Note
When making this sugar-free pumpkin roll recipe, make sure you have allowed the cream cheese to come to room temperature. If it is cold, it will be difficult to spread without damaging the soft cake. You can microwave the cream cheese for a few seconds to warm it up if it is cold.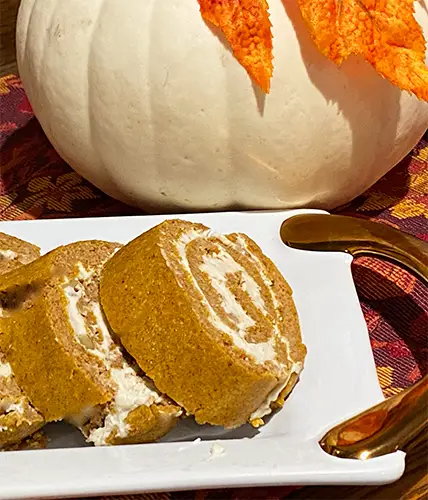 Should you use canned pumpkin or fresh puree?
Whenever possible, always use fresh ingredients, but we know that fresh pumpkins are not always available.
When purchasing canned pumpkin, make sure that it is 100 percent pure and there is no added sugar. Always check the nutritional values label and the ingredients list to confirm that there is no added sugar.
Pumpkin Pie mix or Pumpkin Pie filling is not the same thing as pumpkin puree. Pumpkin pie mix and Pumpkin pie filling have added sugar and spices. The pumpkin pie filling (or pumpkin pie mix) is definitely to be avoided when making diabetic-friendly desserts.
Buying Pumpkins to make homemade Pumpkin Puree
The best pumpkins to buy for making puree are commonly referred to as Pie pumpkins or Sugar Pumpkins.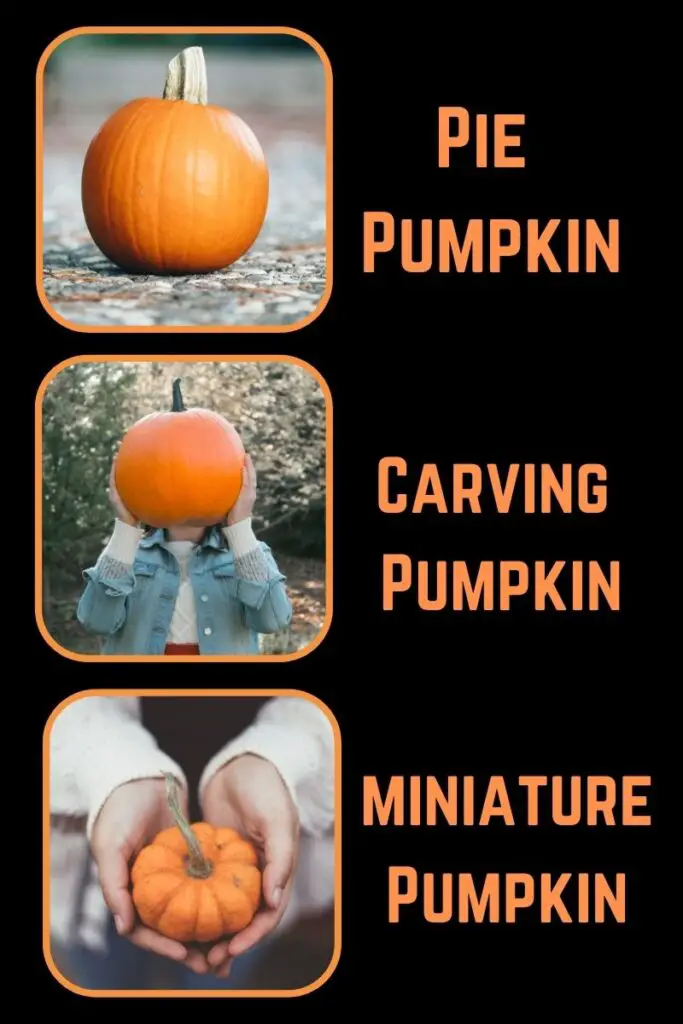 Do not use miniature pumpkins or carving pumpkins. Both are edible, but the miniatures are hard and difficult to work with and the carving (jack-o-lantern) pumpkins are watery and stringy and lack flavour.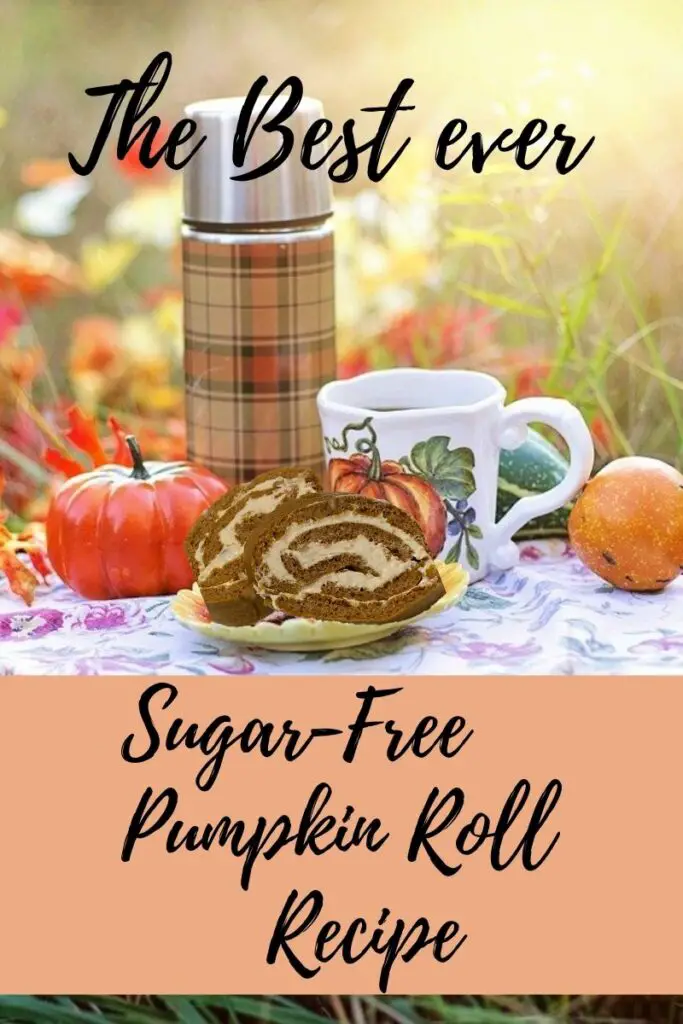 How to make Pumpkin Puree
Pumpkin Puree is super easy to make. You can make it two ways, in the oven or a steamer.
Making pumping Puree – The oven method.
Preheat the oven to 350°F (175°C)
Remove the stem and slice the pumpkin in half.
Remove the seeds from the pumpkin and place the cut pieces on a baking sheet lined with parchment paper. Save the seeds for roasting, if desired.
Bake for approximately 40 to 45 minutes in the oven until the pumpkin is soft. (check with a fork) Remove it from the oven when it is soft.
When the pumpkin cools enough to handle, scrape the pumpkin filling off of the skin (a spoon works well). Place into a food processor. Discard the skin.
Pulse, in a food processor or blender, until the puree is very smooth and there are no chunks or stringy pieces left. Add tablespoons of water as needed during the pulsing. The puree is ready to use when it is like a thick smooth paste.
Making Pumpkin Puree – The Steamer method
Cut the pumpkin. into segments and remove all the seeds.
Remove the skin from the pumpkin segments.
Place into a steamer basket over boiling water or into an electric steamer. There are many types of steamers, and all are suitable. If you have limited storage space, the Oxo Good Grips Silicone Steamer fits any pan (almost) and is easily stored away.
After about 15 – 20 minutes (over the boiling water or in the steamer) the pumpkin segments should be very soft. Time may vary, depending on the amount of pumpkin and the size of the steamer.
Place of segments into a food processor or blender and pulse until the puree is a smooth paste. There should not be any need to add water, with this method.
If the finished puree seems overly wet, pour it into a sieve and drain any excess liquid.
Let cool.
Store pumpkin puree in the refrigerator, in an airtight container until you are ready to use it.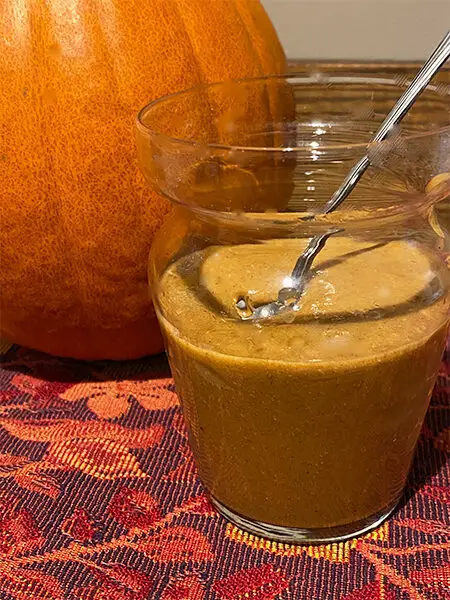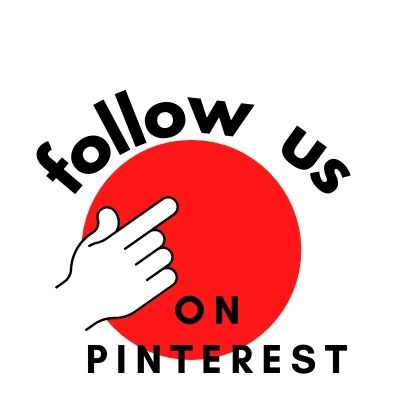 Sugar-Free Pumpkin Roll Recipe
Diabetic Sugar-Free Pumpkin Roll Recipe
An easy to make, diabetic-friendly version of a traditional pumpkin roll recipe.
Ingredients  
Cake
3/4

cup

Almond Flour

1/4

cup

All-Purpose flour

1

cup

granulated Splenda sweetener

1

tsp

Baking Powder

1/2

tsp

Baking soda

1/2

tsp

Pumpkin Pie spice

1/2

tsp

ground cinnamon

3

eggs

2/3

cup

Pumpkin Puree
Filling
8

ounce

fat free Cream Cheese (room temperature)

1/2

tsp

Pumpkin Pie spice

1/2

tsp

vanilla extract

1

tbsp

liquid Stevia.

1/2

cup

walnut pieces. (optional)
Instructions 
Preheat oven to 375 degrees F. (190 degrees C)

Line a Jelly Roll pan with parchment paper.

Grease the parchment paper and sprinkle it with a small amount of powdered sweetener.

Combine Almond flour, All-Purpose flour, baking powder, baking soda and spices in a mixing bowl.

In a large mixing bowl, beat the eggs.

Add sweetener and beat until thick.

Add pumpkin puree and blend until well combined.

Add dry ingredients to wet ingredients, mix on low speed or use a silicone spatular to mix.

Spread into the prepared jelly roll pan

Bake for 15 minutes in the oven. Check for doneness with a toothpick. When the toothpick comes out clean, remove it from the oven,

Turn the cake out onto a towel.

Peel off the paper from the back of the cake.

Slowly and carefully roll the cake up in the towel.

Wrap it tightly and cool on a wire rack.
Filling
In a mixing bowl combine the cream cheese, vanilla, sweetener, and spice.

Beat until creamy. (no lumps)

Carefully unroll the cake and remove the towel.

Spread the cream cheese filling evenly over the cake.

Sprinkle with the walnut pieces (optional)

Wrap the cake in plastic wrap and chill for at least one hour before cutting and serving.

Before serving, sprinkle with powdered sweetener. (optional)

Slice into 12 slices.
A note about sprinkling Sweetener on the roll when serving.
If you want to sprinkle your pumpkin roll with sweetener before serving, do so right when you are serving. The sweetener dissolves fairly quickly. Also be cautious about how much you sprinkle on, as it can result in a bitter flavour if you sprinkle too much on.
Nutritional Information for one serving of our Sugar-Free Pumpkin Roll Recipe
For Sugar-Free Pumpkin Roll with walnuts.
For the Sugar-Free Pumpkin Roll recipe – without walnuts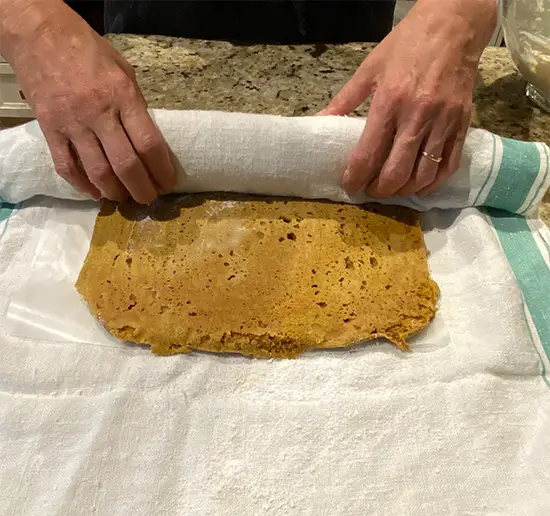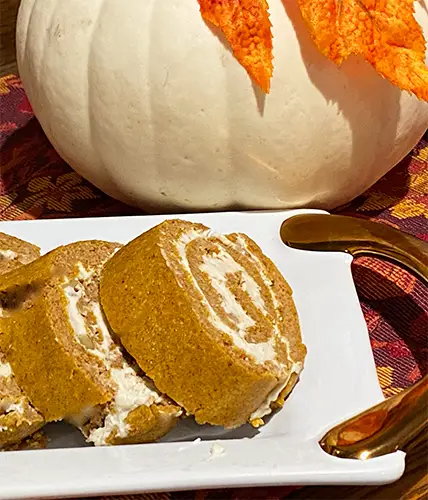 What type of tea towel do I need to roll my pumpkin roll with?
The best type of tea towel to use when rolling up your cake is a lightweight linen towel. As long as the towel is not terry cloth, waffle weave or microfibre it should work well. The best towels are vintage linens if you happen to have them.
The towel should be lint-free, and un-textured. Waffle weave towels will leave an imprint on your cake when tightly rolled. Tea towels that are terry cloth or microfibre can leave fibres or lint on your cake.
A smooth finish linen towel usually is tightly woven and lint-free. They are perfect for rolling cakes.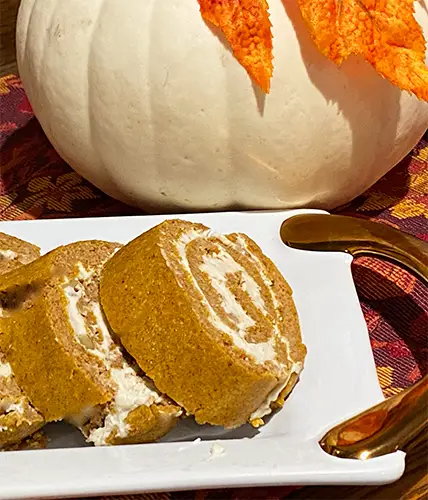 What is a Jelly Roll pan?
A jelly roll pan is a non-warping-sided pan that is usually 15 inches by 10 inches. A good quality sheet pan can be used as well, but usually, sheet pans are a little bit bigger.
A half-sheet pan is 18 inches by 13 inches and can be used. Keep in mind the cake will be thinner, as it is spread out over a larger surface. I do have some commercial grade half sheet pans and have found they work well.
A 9 by 13-inch baking sheet (with sides) can also be used. The cake will be thicker because it is spread over a smaller surface. Making the cake thicker can make it difficult to roll
Whichever baking pan you use, make sure that it is a good quality non-warping. If your pan warps during cooking, it can bake unevenly and cause the batter to slide. A good quality pan is a good investment in your kitchen and should last for many years.
Can I use wax paper instead of parchment paper?
The short answer is No.
Parchment paper is coated with a silicone coating. (very thin) This makes the parchment paper non-stick.
Wax paper, or wax-coated paper, has a wax coating on it. The wax coating melts during baking. Remember coating fall leaves with wax paper and ironing them, the wax paper left a wax coating on the leaves. Well, that is what happens when you bake with wax paper. It results in a mess. You will only make this mistake once.
Parchment paper is no fail in the oven. Wax paper is best used when making things that are not exposed to direct heat.
Can I use artificial Vanilla Extract instead of pure vanilla extract?
Artificial vanilla extract (also known as imitation vanilla extract) can be used in place of pure vanilla extract. If you are looking to achieve a smooth vanilla flavouring, then you will get better results using pure vanilla extract.
Pure vanilla extract or paste is more expensive than artificial or imitation vanilla extract, so if you are budget-minded then it's perfectly ok to go for the artificial vanilla extract.
If you are making recipes such as vanilla pudding, vanilla ice cream, vanilla mousse or icings opt for the pure vanilla extract, as you will get a much smoother vanilla flavour.
Thank you for visiting The Naked Diabetic.
We hope you enjoy another one of our great Sugar-Free diabetic recipes.
Disclaimer -This post may contain affiliate links. When a purchase is made through our links, The Naked Diabetic may receive a commission, at no cost to you.