Disclaimer -This post may contain affiliate links. When a purchase is made through our links, The Naked Diabetic may receive a commission, at no cost to you.
Having all the right ingredients on hand allows you to make just about anything diabetic-friendly. There are many options and products available but there are a few that are certainly the best low-carb pantry essentials. These are must-haves for diabetic-friendly desserts and other diabetic-friendly recipes.
Stop buying things you think you might need and start buying things you do need.
This list of low-carb pantry essentials is designed to provide you with options to replace higher-carb recipe ingredients.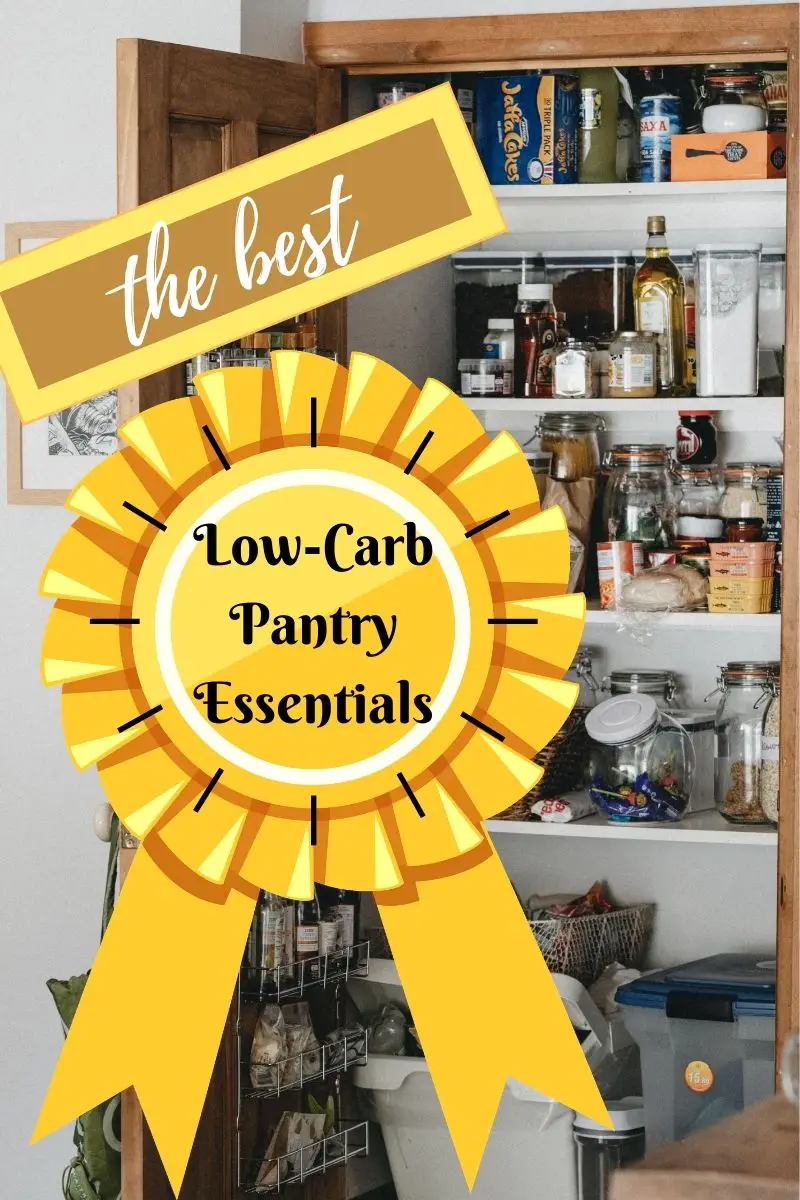 #1 – Zero Calorie Sweetener
This is definitely at the top of the list of low-carb pantry essentials. When cooking anything, whether it needs a bit of sweetening or a lot of sweetening, the sweetener is a must. There are many sweeteners to choose from. Our top choice is Powdered Splenda/Stevia and liquid Stevia.
Read our article on Sweeteners and understand the differences between them.
Powdered sweetener works best in baking and cooking recipes, whereas liquid sweetener works best in beverages and no-bake recipes, such as cheesecakes and gelatins.
#2. Almond Flour
Almond Flour is the answer to making many baking recipes low-carb. It makes a good replacement for graham cracker crust The downfall is that it is more expensive than all-purpose flour but when it comes to managing blood sugar, it is worth the investment.
When purchasing Almond flour, finely ground or finely sifted works best. It is easier to mix and has a more flour-like texture.
#3 Carbalose Flour
Carbalose Flour is more like traditional flour. The texture is similar to cake flour, which is a bit heavier than All-purpose flour. It is not gritty like Almond flour and is an easy substitute 1:1 with All-purpose flour. Carbalose is enzyme-enhanced wheat flour, which is why it makes a great substitute. It is higher in fibre and lower in carbs than regular flour.
Try our Diabetic-Friendly Pancakes with this flour and you will be pleasantly surprised by how good they are!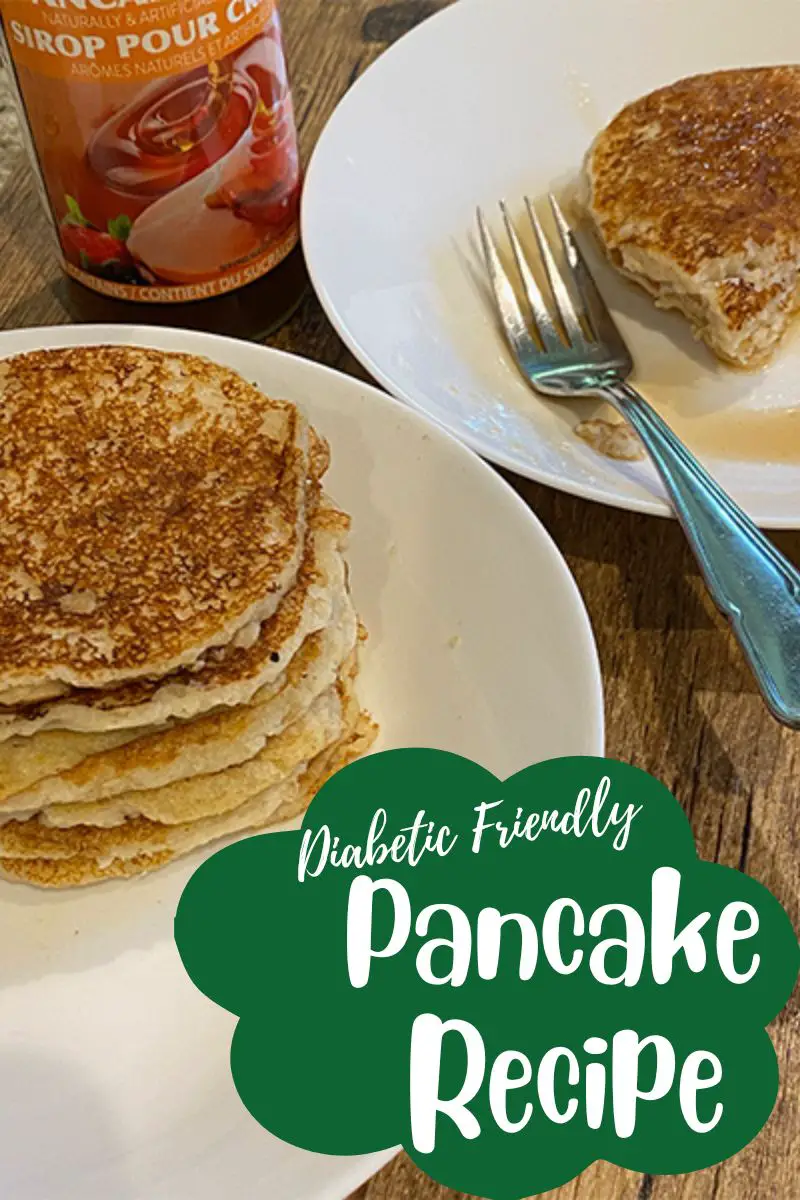 #4. Walden Farms Syrups
If you have ever used Walden farms products, you will already understand why they are on my list of low-carb pantry essentials. Their fruit spreads are a great way to add flavour to many dishes without sugar. their sugar-free syrups work wonderfully in marinades and sauce recipes.
Check out our Low Carb Maple Soy Salmon recipe, using Walden Farms Maple walnut syrup. This marinade and cooking sauce can be used on chicken and pork as well and you will never know it is sugar-free.
#5. Sugar-Free Chocolate Baking Chips
I love to bake and make desserts. Chocolate is essential for any baker's pantry. Sugar-Free chocolate chips are perfect for making bars, cookies, chocolate-covered fruit, and brownies and even for decorating and plating desserts.
For making candy or anything with silicone moulds, choose chocolate chips that are made with Cacao. Sugar-free chocolate made with cacao is less processed than other types. If you have the option choose cacao-based.
#6. Jordan's Skinny Syrups
Jordan's Skinny Syrups are perfect to use in lattes, hot chocolates, slushies and iced drinks. I also use Jordan's Skinny Syrups, when making sauces for desserts and marinades.
Jordan's Skinny Syrups are 0 calories, 0 Carbs and 0 sugar. perfect for your diabetic-friendly low carb pantry essentials list.
#7. Coconut Flour
Coconut flour is another great baking option. I don't find it quite as versatile as Almond flour, because of the moisture absorption, but if you keep that in mind, you can use it in many recipes with success.
#8. Cocoa Powder
Cocoa powder is a must-have item in our list of low-carb pantry essentials. Many times when you are making a recipe that has chocolate or will be chocolate flavoured, using cocoa is the best way to keep it low-carb and diabetic-friendly. Fortunately, there are many brands available, to suit your dietary needs. Ghiradelli is a personal favourite, as I find it to be rich in chocolate flavour.
#9. Peanut Butter – All Natural
Peanut Butter that is 100 percent natural is used in many low-carb – diabetic-friendly recipes. It is a great additive to cookies and bars and can even be used in meat recipes. Always be sure it is 100 percent natural, to avoid unwanted sugars.
#10. Low Carb Cereals
These low-carb cereals are perfect for making crusts, like our Sugar-Free Chocolate Oreo Copycat crust Recipe and our Sugar-Free Graham Cracker Crust Recipe These cereals make your crusts taste like the real thing without compromise.
#11. Nuts and Seeds
Nuts and seeds are used in many baking recipes, but we also like to use nuts ground or chopped in meat coating mixes, in crusts for cheesecakes and as an outer layer in our snack balls, such as our Sugar-Free Lemon Cream Cheese Bites. Nuts add extra fibre as well as flavour to many recipes.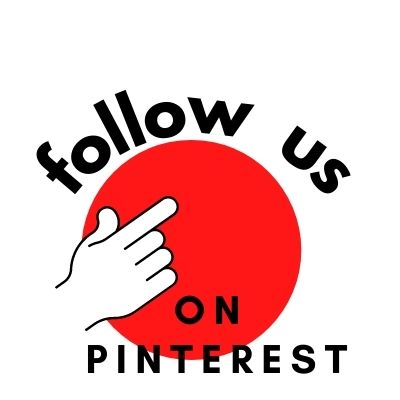 #12. Unsweetened Coconut
Unsweetened coconut is a great flavour booster for brownie and cookie recipes. It works beautifully on our cream cheese bites as a coating and can even be used in coconut chicken or other chicken recipes.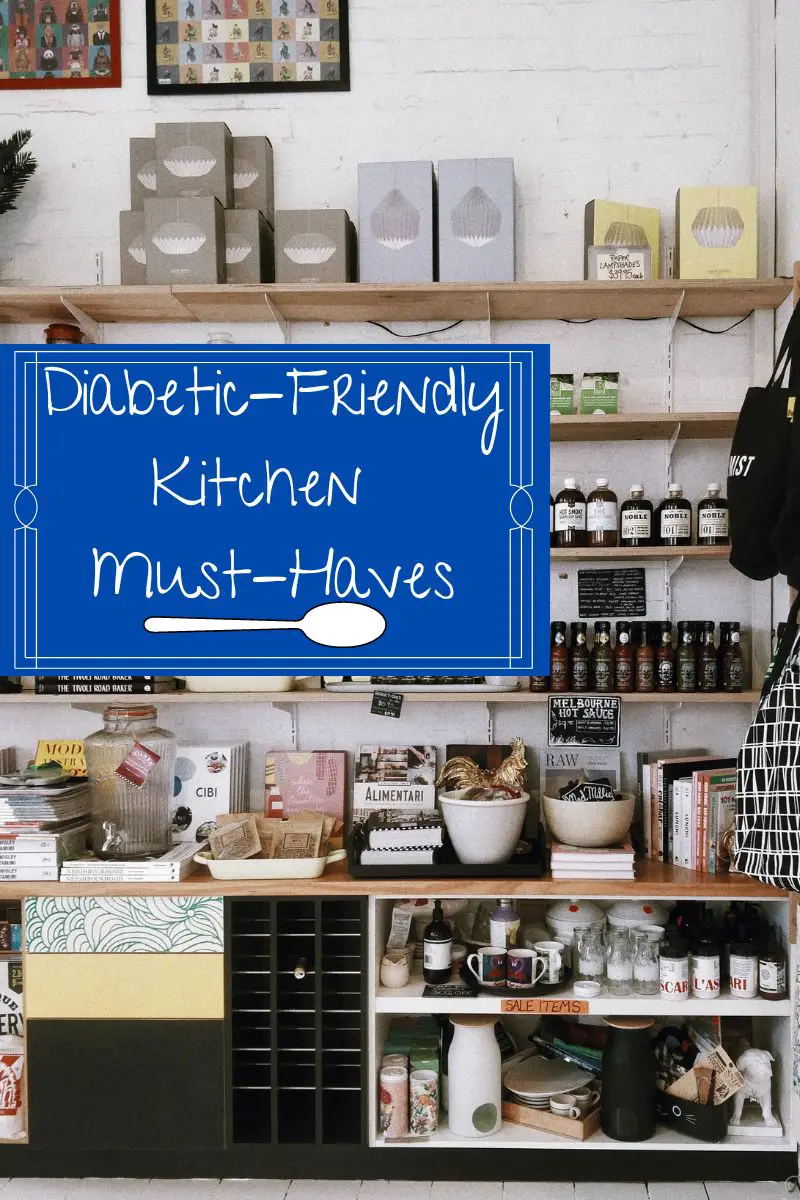 #13. Sugar-Free Pudding and Pie Filling Mixes.
Sugar-Free Pudding and Pie Fillings are not just good for pies. I use them in cheesecake, ice cream and cookies for extra flavour. They are awesome and easy to work with.
#14. Flavoured Oils
Using flavoured oils is a fantastic flavour enhancer, especially when frying or making marinades. A wide variety of flavoured oils is available from spicy to savoury.
#15. Sources of Fibre
Adding a source of fibre helps when trying to reduce carbs in recipes. Add fibre to reduce the net carbs. Good options are chia seeds, flaxseeds, or psyllium husks. Some fibres can also be used as thickeners in recipes, such as psyllium husks (ground) Adding fibre can help slow the absorption of sugars, which can help us keep our blood sugars in range.
#16. Parmesan Cheese
Parmesan cheese is one of my go-to items in my diabetic-friendly pantry. I use it in coating recipes for chicken fingers, pork medallions and many more. It also goes beautifully in many sauces as well, such as parmesan mushroom sauce.
#17. Cream Cheese
Cream cheese is a definite must-have. in your low-carb pantry. Many of my dessert recipes use cream cheese. The options for no-bake cheesecakes are endless when you have cream cheese in your kitchen. I use it in meat stuffings as well and it provides the right amount of moisture and flavour to make my meal juicy and delicious.
# 18. Protein Powder
Having some sugar-free protein powder on hand is a great additive for making crepes, pancakes, brownies and other baking recipes. I often add a little protein powder in place of flour and am able to reduce the carbs and increase the protein in many recipes. Many flavours are available in sugar-free protein powder. I generally buy the unflavored protein powder and add the flavouring as needed.
#19. Cauliflower Flour
Substituting some (not all) of the flour in a recipe with Cauliflower flour helps to reduce carbs. Use cauliflower flour as soup thickeners, or in gravies and sauces as well as when making pizza crusts, and bread.
#20. Sugar-Free Gelatin mixes
Jello brand is obviously the most popular. I use these often in dessert recipes to get a strong fruit taste without adding sugary fruit. For whipped desserts and cheesecakes, they provide the right amount of flavour and thickening, without using sugar.
#21. Tapioca pearls
That's right Tapioca Pearls. This is an awesome thickener in dessert recipes. I often use them in pies, such as rhubarb or cherry. the tapioca pearls add just the right amount of thickening without affecting the flavour.
#22. Xanthan Gum
Xanthan Gum is a perfect thickener when making sauces and candy. A little goes a long way. It is perfect when making caramels or homemade low-carb chocolate turtles.
#23 Coconut Oil or MCT oil
If you make homemade ice cream or frozen treats that you want to maintain some creaminess and softness, then you need either Coconut Oil or MCT oil in your low-carb pantry. Many people use them on ketogenic diets for fat bombs etc.. but I usually just use them in smoothies and frozen desserts.
When melting Sugar-Free White Chocolate Chips you can add a little bit of coconut oil and it will help keep the chocolate smooth.
#24. Spices
This is a no-brainer. Having a good selection of spices on hand gives you many favouring options when cooking. As we a cutting out sugar, using spices helps enhance flavours, where we might have otherwise used sugars.
#25 Pork Rinds
Pork rinds are perfect for making crispy coatings on meat when baking or frying. I have a couple of bags of pork rinds on hand, and just put them in a food processor and use them like panko bread crumbs. Add spices to the mix and no one will know it was pork rinds.
#26 Konjac (Shirataki) noodles
These are amazing and 0 net carbs. Shirataki or konjac noodles are plant-based noodles. Use them in soups, Asian-style noodle recipes and in pasta dishes. They are a must-have for your list of low-carb pantry essentials.
#27. Whisps
Everyone likes munchies once in a while. I love Whisps, particularly the parmesan-flavoured ones. They are perfect when you want a delicious crunch and salty snack. These are also great crumbled on top of casseroles, such as a green bean casserole.
#28. King Arthur Keto Wheat Flour
This is another must-have. King Arthur Keto Wheat flour acts like real whole wheat flour. It is similar in texture and can be used 1 to 1 in recipes calling for all-purpose flour.
#29. Yeast
Easily make low-carb bread and dough using King Arthur Keto Whweat flour or Carbalose Flour. Unlike nut flour, these two flours will rise like traditional flour. You will need to increase the amount of yeast but the end result is amazing.
#30. Isomalt
Isomalt is a sugar replacement. It is used in making hard candy and decorations for cakes and cookies. It is super easy to use and is good for beginners to experts.
#31. Sugar-Free Marshmallows
These are great not only in hot chocolate but for baking as well. The Max Mallow Sugar-Free Marshmallows are the lowest in carbs that I have found so far and they taste and feel like a traditional marshmallow.
#32 Sugar-Free Ketchup
Sugar-Free Ketchup can be used in sauces as a replacement for regular ketchup. Make a delusions Sweet and Spicey Chicken dish and serve it over cauliflower rice for an amazing sugar-free meal.
#33 Sugar-Free Sprinkles
You can easily make your own sugar-free sprinkles, but it is always nice to have a bag of sugar-free sprinkles on hand when making cakes or cookies.
#34. Cauliflower Rice
Cauliflower rice and Konjac rice is a great low-carb replacement for rice. We use it in many recipes, such as our cabbage rolls and turkey rice soup.
#35 Sugar-Free Baking Mixes.
I typically bake most things from scratch (because I think they taste better) but when pressed for time or when I need a baked good and am low on other ingredients it is always nice to have some sugar-free baking mixes on hand.
Remember whenever you are stocking your kitchen with low-carb pantry essentials, the lowest sugar content will give you the lowest carb.. and in return the best blood sugar control.
Thank you for visiting The Naked Diabetic.
Disclaimer -This post may contain affiliate links. When a purchase is made through our links, The Naked Diabetic may receive a commission, at no cost to you.