This website may contain affiliate links. When a purchase is made through our links, The Naked Diabetic may receive a commission, at no cost to you.
This Low-Carb grilled Maple Soy Salmon recipe is sure to please any fish lover. Served with greens and cauliflower rice, makes a super low carb healthy diabetic-friendly dinner. Don't forget to finish off the meal with a delicious low-carb Key Lime Cheesecake!
I always try and cook things that are in season, they are so much more flavorful than when it's out of season and frozen. I live near the great lakes and fish are almost always in season. You don't have to be near a lake or any body of water to get great cuts of salmon.
This low-carb grilled Maple Soy Salmon recipe can be made with salmon steaks or salmon fillets. It is totally up to the cook. If you don't have fresh salmon, no worries, this is good with frozen as well. If you already have a Diabetic-Friendly Pantry, you're on your way to easy Diabetic Friendly cooking.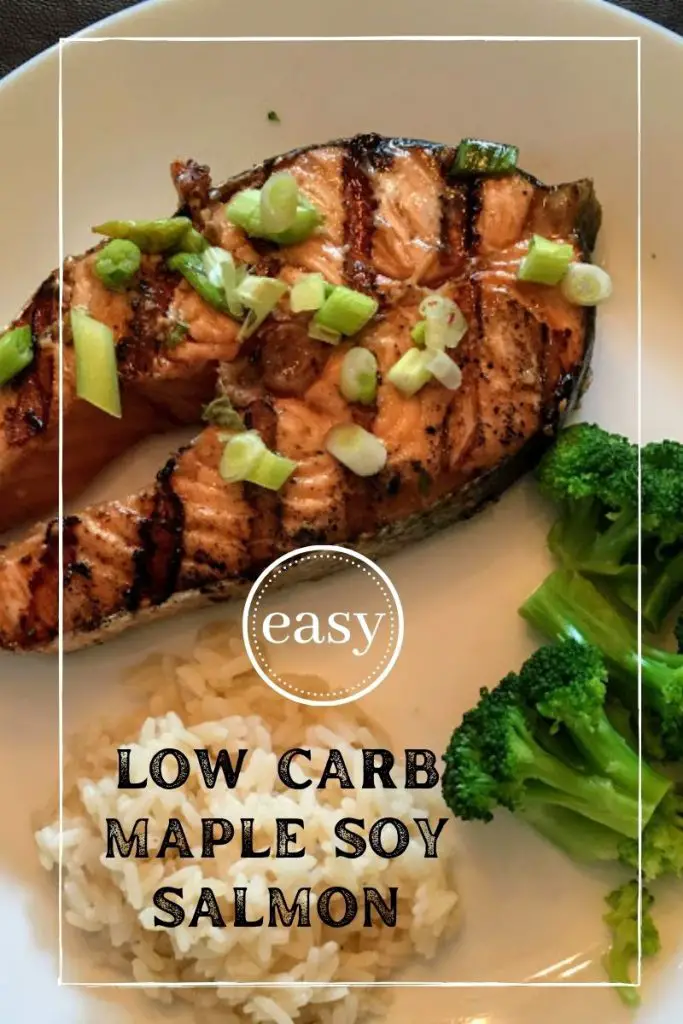 In this post, you will find a list of kitchen tools needed to make our Low Carb Maple Soy Salmon, a shopping list, the recipe, and the nutritional information per serving.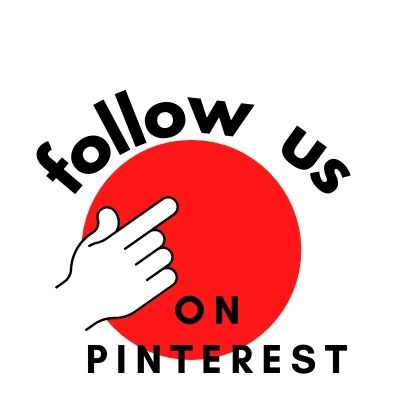 If you like maple soy but aren't a fish lover and are not interested in maple soy salmon, you can easily use chicken or pork. This recipe performs well with chicken breasts and pork tenderloin or pork chops. Just substitute the meats and leave the glaze as directed. It's a pretty versatile marinade.
This product helps keep our Maple soy salmon low carb!
I used the Walden Farms zero-calorie, zero-carb Maple Walnut syrup in this recipe. If it is not available in your area, you can also use the ED Smith low sugar syrup or any low sugar syrup. if you aren't concerned with counting carbs or watching your sugar intake, just switch out the syrup to regular maple syrup. It will change your nutritional value but doesn't affect the taste. The Walden Farms syrups I have pictured here have great taste and consistency. Walden farms also have maple bacon syrup and plain pancake syrup if you prefer. All are zero-calorie, zero-carb.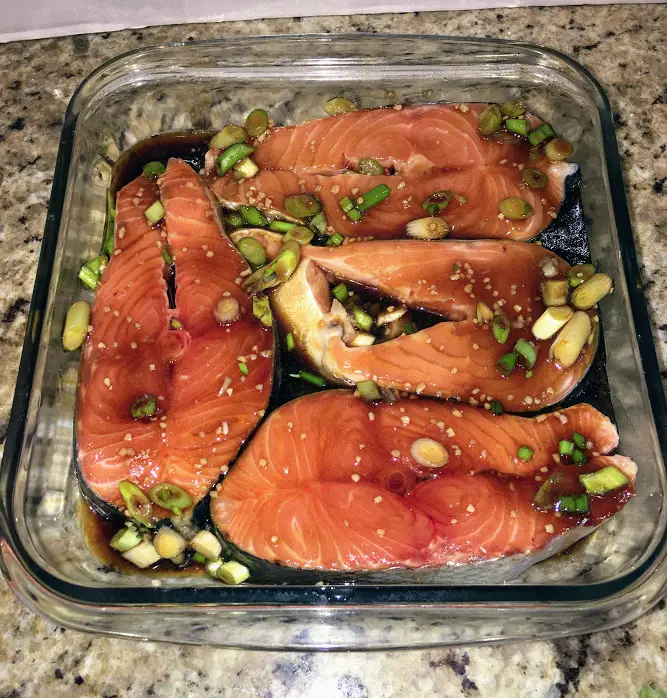 Where to buy Walden farms products.
Walden Farms products are available in most health food stores, some grocery stores, stores that sell ideal protein products and online in Canada and the US. Products are also available through the links below.
Kitchen tools need to make our Low-carb grilled Maple Soy Salmon Recipe
mixing bowl
whisk
BBQ or grill
measuring cups
measuring spoons

Grocery List for Low carb grilled Maple Soy Salmon
4 salmon steaks
garlic
soya sauce
garlic powder
green onions

Recipe for Low-Carb Grilled Maple soy Salmon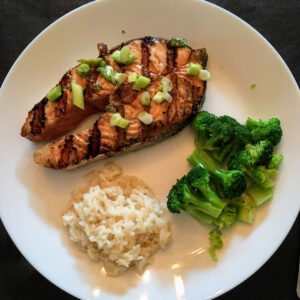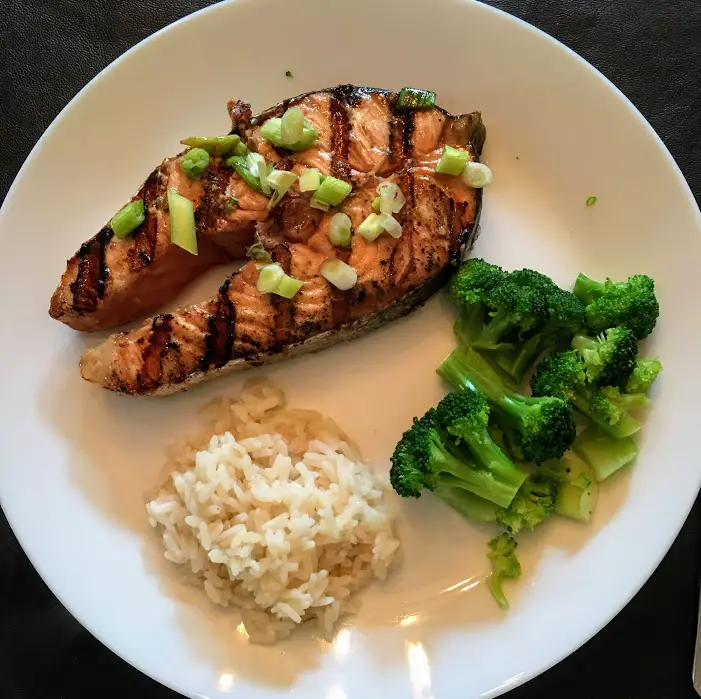 Easy Low-Carb Grilled Maple Soy Salmon Recipe
Ingredients  
4

6 oz

Salmon steaks or fillets

1/3

cup

Walden Farms Maple Walnut syrup

1/4

cup

soya sauce

3

cloves

garlic, minced

1

tsp

garlic powder

4

green onions, thinly sliced
Instructions 
In a small bowl, combine all ingredients, except salmon. Whisk to mix.

Place your Salmon steaks in an 8 inch square baking dish. if using fillets, place skin side down.

Pour the marinade over the salmon. Move the sauce around and make sure they are all covered.

Cover the dish with plastic wrap.

Place in the refrigerator for one hour to marinate. Turn or after 30 minutes, and, spoon the marinate on the salmon.

Preheat your grill, to around 400°F (medium heat setting on BBQ)

Turn the heat down (Low setting on BBQ) and Place the salmon on the grill and spoon or brush some marinade over the top.

Grill for approminately 5 to 6 minutes. Check as you go, as your salmon may take less or more time (depending on thickness)

Turn the salmon over and brush or spoon the remainder of the marinade on top of the meat.

Grill for another 5 to 6 minutes, or until desired doneness.

Serve with your favourite sides.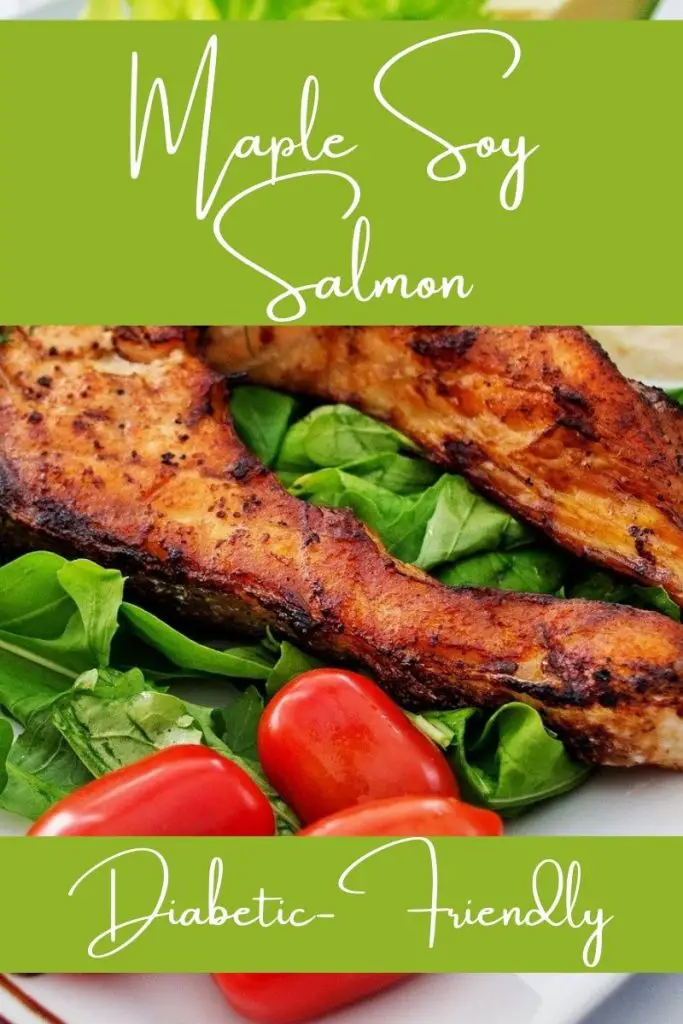 Nutritional Value for one serving of Low-Carb Grilled Maple Soy Salmon
Thanks for visiting The Naked diabetic, where we are simplifying diabetic life.
Disclaimer -This post may contain affiliate links. When a purchase is made through our links, The Naked Diabetic may receive a commission, at no cost to you.