Disclaimer -This post may contain affiliate links. When a purchase is made through our links, The Naked Diabetic may receive a commission, at no cost to you.
These Low Carb Breaded Pork Tenderloin Medallions have all the flavour of a regular deep-fried version without the guilt. A crispy coating is hard to achieve whenever making any kind of breaded meat when you aren't using traditional bread crumbs or flour. If you already have a diabetic-friendly kitchen, you will have many of the ingredients that you need for this recipe.
Cutting carbs in recipes usually means not getting to enjoy anything that was fried or has that nice crispy crust. Can't, you almost taste it? It is so satisfying to take a bite out of greasy crispy deep-fried chicken fingers or pork medallions. This recipe will remind you that you can still enjoy delicious meals.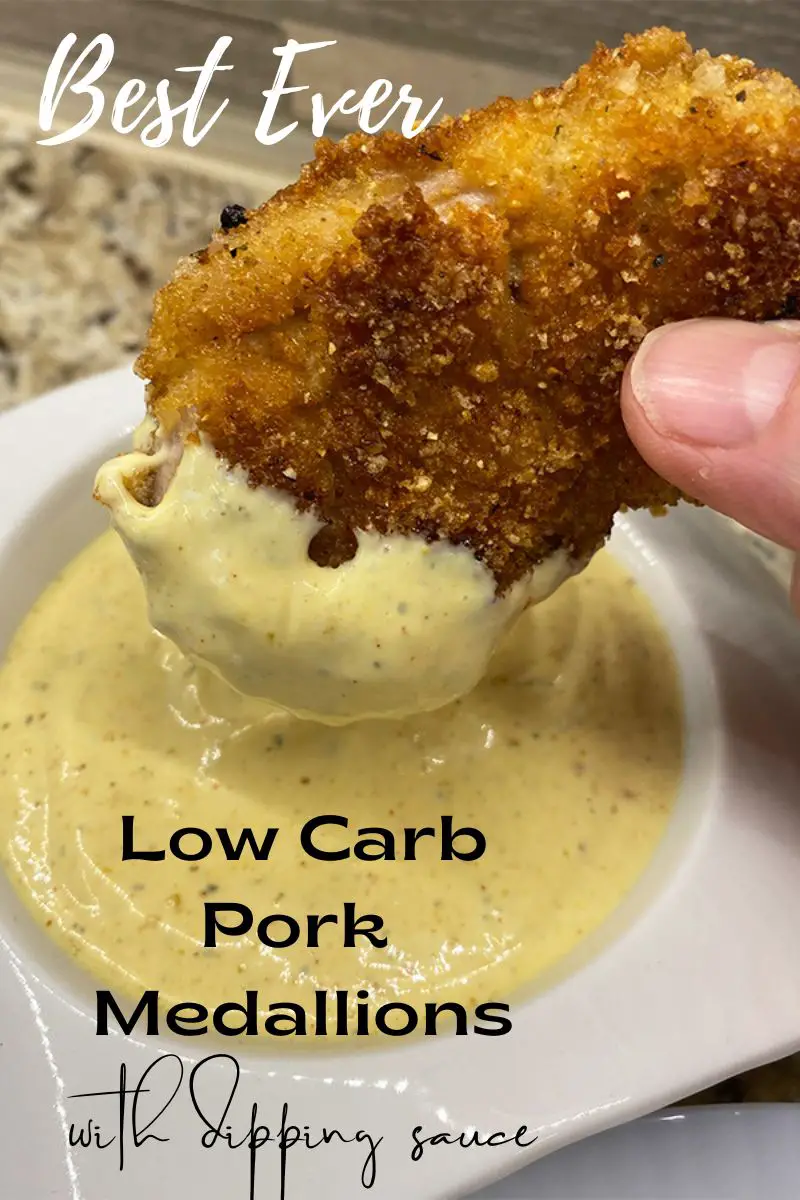 I've done a bit of experimenting with different breading substitutes and found that the ingredients in this recipe are by far the best, for maintaining a crispy coating.
In this post, I will share a list of kitchen tools needed to make this recipe, a shopping list of ingredients, the recipe[e for Low Carb Breaded Pork Tenderloin Medallions and some tips on pork tenderloin. I also share an easy recipe for a Sugar-Free Classic Dipping sauce which goes amazingly well with these Low Carb Breaded Pok Tenderloin Medallions, along with the nutritional information.
Kitchen supplies needed for our Low Carb Breaded Pork Tenderloin Medallions
Mixing bowl
Measuring cups
Measuring Spoons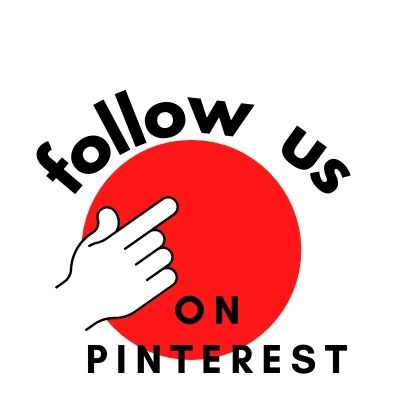 Grocery List for Low Carb Breaded Pork Tenderloin Medallions
pork tenderloin
mayonnaise
egg
parmesan cheese
garlic salt
canola oil
Need Diabetic Friendly Ingredients?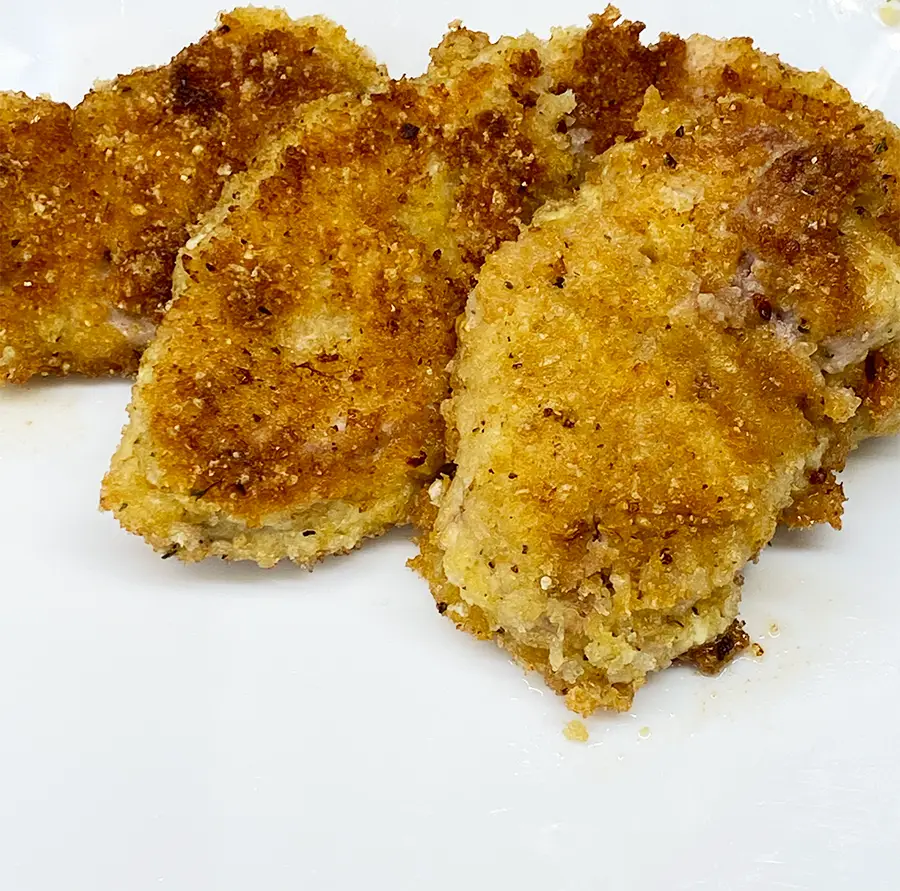 Buying Pork Tenderloin
When purchasing your pork tenderloin there are a couple of things to look for to ensure that you are getting the best quality meat available at your local supermarket.
Look for a tenderloin that is pink to red in colour. If it is a light colour or packaged in a way that you can make a visual check of it, leave it behind.
I don't choose marinated pork tenderloin, as I like my own spices, but more importantly, the marinade can mask the colour of the pork and it is very difficult to judge quality when it is marinated.
Most packaged pork tenderloin is around a pound and makes about 4 servings.
Pork tenderloin can be refrigerated for up to 2 days but if you aren't going to use it right away, it is best to freeze it.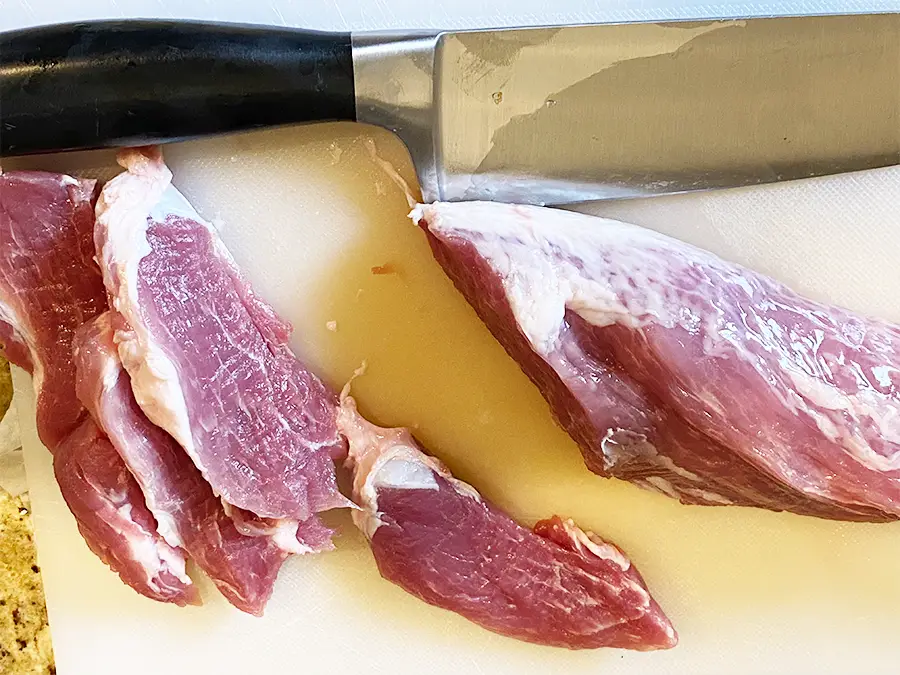 Making the Pork Rind crumbs
For this breading in this Low Carb breaded pork tenderloin medallions recipe, I used plain pork rinds.
Pork rinds come in many flavours, such as BBQ, sour cream and onion, salt and vinegar, ketchup and nacho cheese, and you can easily use whatever flavour you like. I have not found that the pork rind flavour is very strong in the breading.
I don't particularly like pork rinds but I find the crumbs made from them, do not have a pork rind taste, and they make a good substitute for Panko crumbs or bread crumbs.
Store pork rind crumbs in an airtight container. Add spices, such as garlic powder, onion powder, dried basil, Italian seasoning or your favourite spices to the pork rind crumbs, to enhance the breading flavour. If you don't want to make your own crumbs from pork rinds, you can purchase ready-made pork rind crumbs.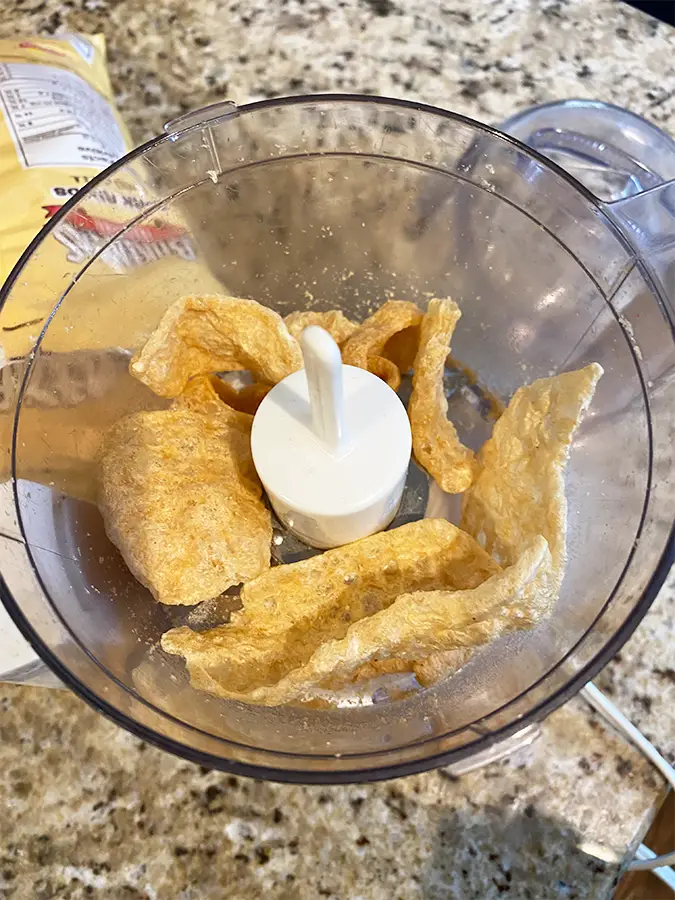 Recipe for Low carb Breaded Pork Tenderloin Medallions
Low Carb Breaded Pork Tenderloin Medallions
Easy to make, diabetic-friendly low carb pork tenderloin medallions have a delicious deep fried crunch and flavour without the guilt.
Ingredients  
1

lb

Pork tenderloin

1

egg, lightly beated

1/4

cup

mayonnaise

2

tbsp

Walden farms maple walnut syrup

1

cup

pork rind crumbs (see notes)

1/4

cup

parmesan cheese

1

tbsp

garlic plus seasoning

1

tsp

garlic salt
Instructions 
Slice the pork tenderloin, on an angle about 1/2 inch thick, and set aside.

In one of the shallow dipping bowls, mix the egg, Walden farms syrup, and mayonnaise until well combined. Set aside.

In another shallow dipping bowl, combine the ground pork rinds, parmesan cheese, garlic plus seasoning and garlic salt. Mix well.

Using tongs, take one piece of tenderloin and dip it into the wet egg mixture.

Coat both sides and remove from the wet mixture.

Dredge the tenderloin in the dry crumb mixture.

Repeat with all of the tenderloin pieces and set them on a plate.

In a medium sized frying pan heat oil until hot.

Place medallions into hot oil about one inch apart.

Once lightly golden brown on one side, turn over. (about 3-4 minutes)

Fry on the other side until lightly golden brown.

Serve hot with our sugar-free Classic dipping sauce
Notes
To make pork rind crumbs: place pork rinds into a food processor and pulse until they are ground. Don't over pulse. Do in small batches. Store in an airtight container.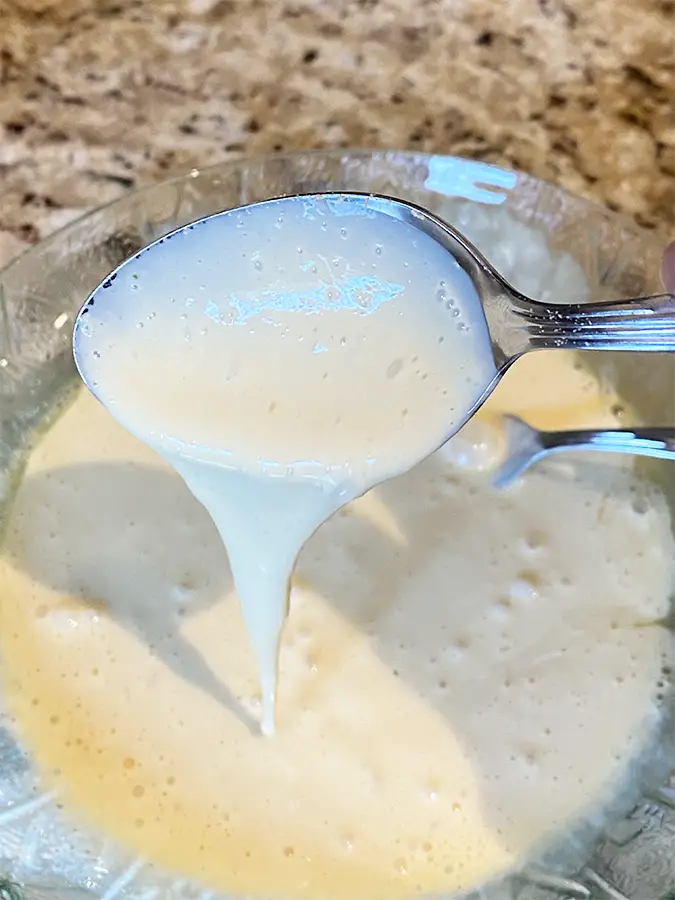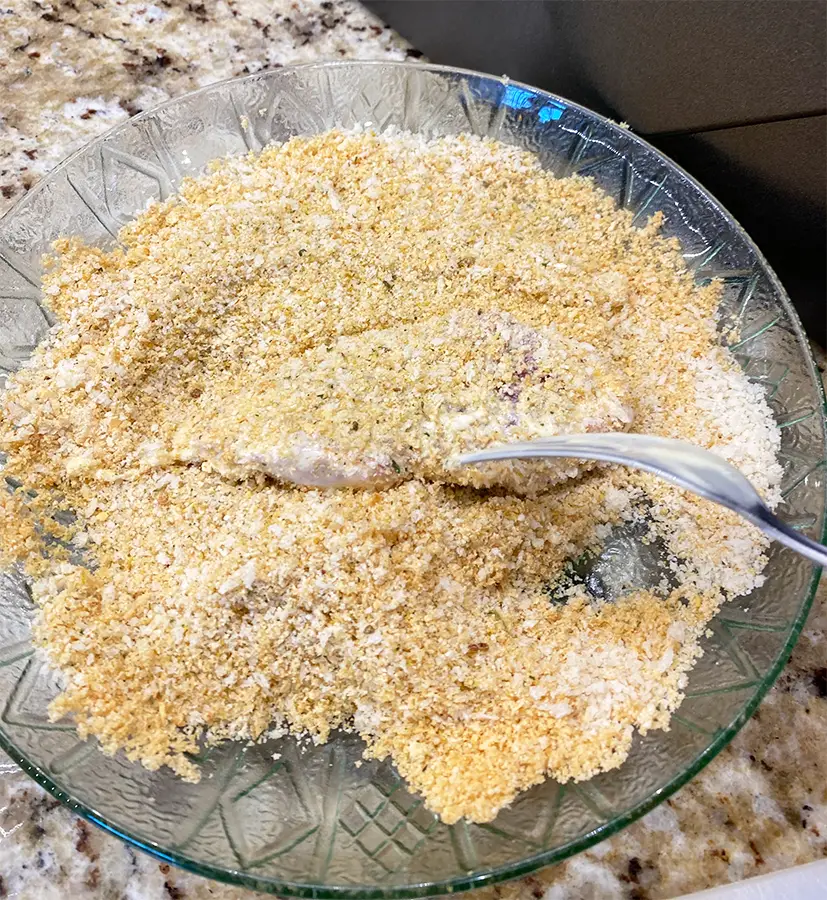 Can you cook these Low Carb Breaded Pork Tenderloin Medallions in an air fryer?
Yes, I have used this method. Follow your air fryer instructions for the time used for uncooked chicken nuggets, They will cook nicely in your air fryer. Times vary between air fryers, I use T-Fal Actifry and it usually takes 12-15 minutes (flip them over about halfway through cooking.
Nutritional value for Low Carb Breaded Pork Tenderloin Medallions
Recipe For Sugar-Free Classic Dipping Sauce
Sugar-free Classic Dipping Sauce
This Classic Sugar-free dipping sauce goes great with chicken strips, deep fried pickeles or chicken wings.
Ingredients  
1/2

cup

mayonnaise

2

tsp

yellow mustard

1/2

tsp

garlic plus seasoning

1/2

tsp

onion salt

1/4

tsp

smoked paprika

1

packet

Splenda sweetener
Instructions 
In a small mixing bowl, add all the ingredients.

Using a whisk, mix well until thoroughly combined
Nutritional Value For Classic Dipping Sauce
We have also used this dipping sauce with our Low Carb Chicken strips.
It is a versatile dip suited to many recipes. It is particularly good used on hamburgers in place of mayonnaise.
Our Low Carb chicken strip recipe is made using parmesan cheese in the breading. You could easily substitute the chicken with pork medallions if you don't like the pork rind crumbs or you don't have access to pork rinds.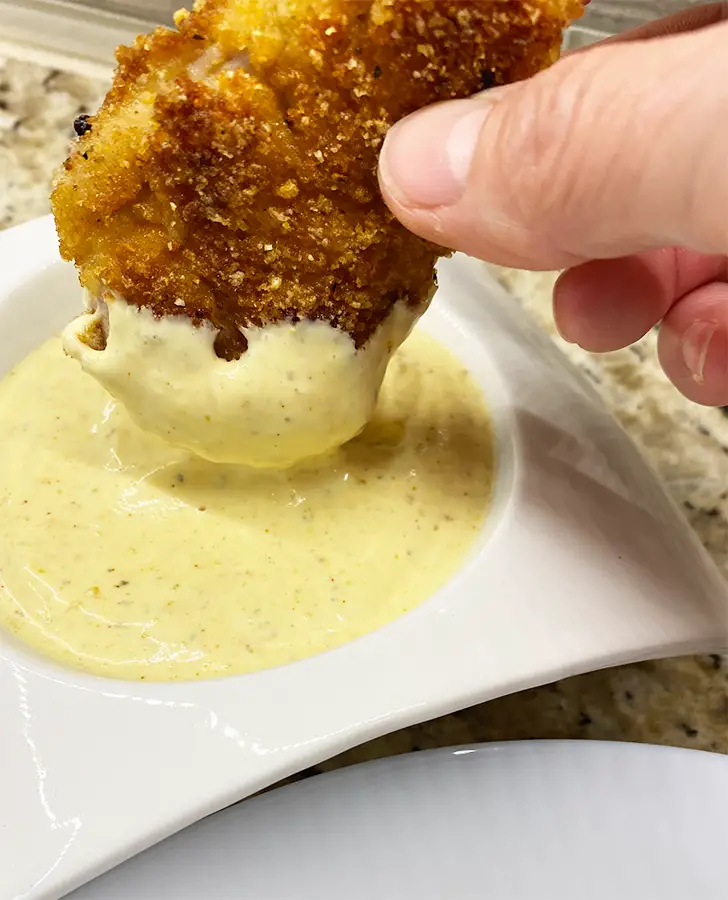 Thank You for visiting The Naked Diabetic, where we are simplifying diabetic life.
Disclaimer -This post may contain affiliate links. When a purchase is made through our links, The Naked Diabetic may receive a commission, at no cost to you.