This website may contain affiliate links. When a purchase is made through our links, The Naked Diabetic may receive a commission, at no cost to you.
Time for a sugar-free slushie!! The summer is here and so is the heat. There is nothing more refreshing than an iced lemonade or slushie on a hot summer day. The average calorie count and carbs in a small (8 to 10 ounce) slushie is 150 and 30 grams of carbs. I've seen a large-size slushie with a calorie count of 375 and 95 grams of carb. I can only imagine the I'mmpact of that on my blood sugar. YIKES!! Bring on the sugar-free slushie!
To make our Sugar-Free Slushie we are using one of our favourite lines of products that we keep in our diabetic-friendly pantry. Always having the right diabetic-friendly products available opens the doors of creativity for all of our diabetic-friendly recipes.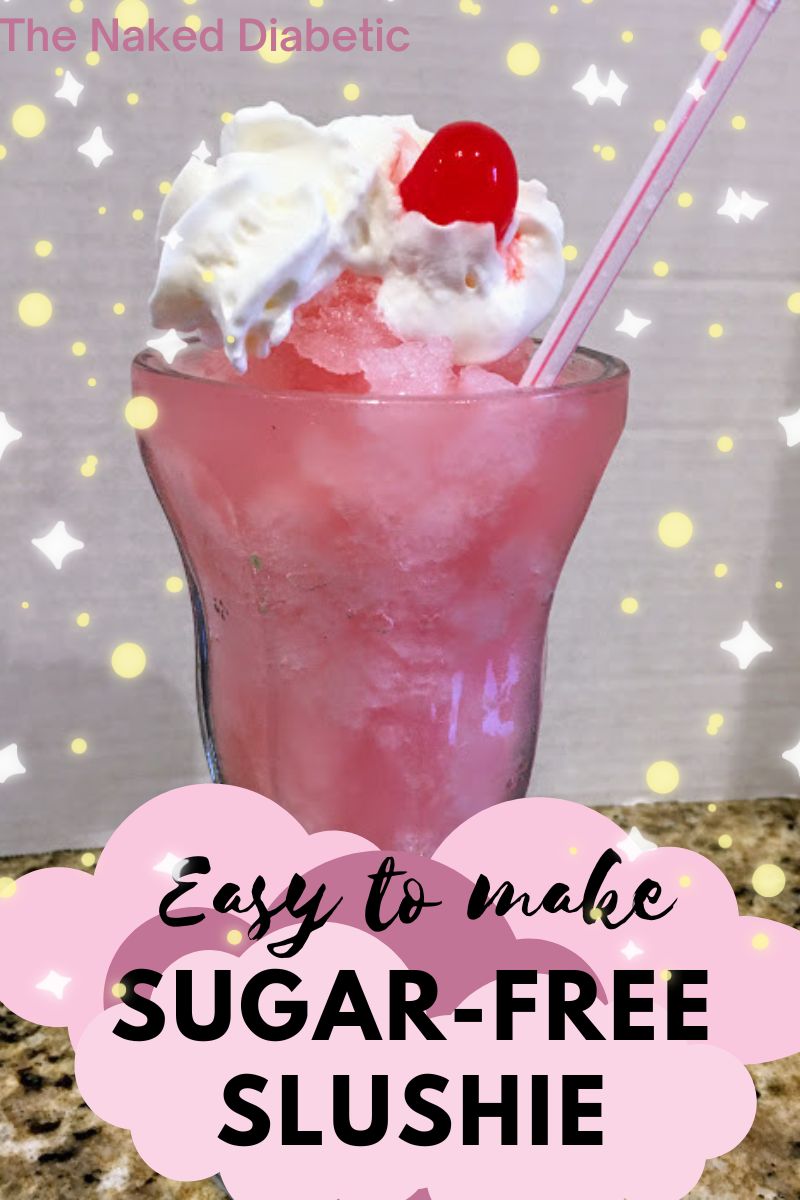 You don't have to deprive yourself. You can easily make your favourite flavour of a sugar-free slushie. Make a big batch to share or just one for yourself.
What kitchen tools you will need to make a sugar-free slushie

For the blender, I have used two different models and both work equally well for smoothies and our sugar-free slushie recipe. The advantage of the Ninja Bullet is that you can make your drink right in the glass. After you make it you just unscrew the glass and insert your straw. If you are making more than one sugar-free slushie, definitely go for the larger blender. The Ninja Bullet only makes one at a time,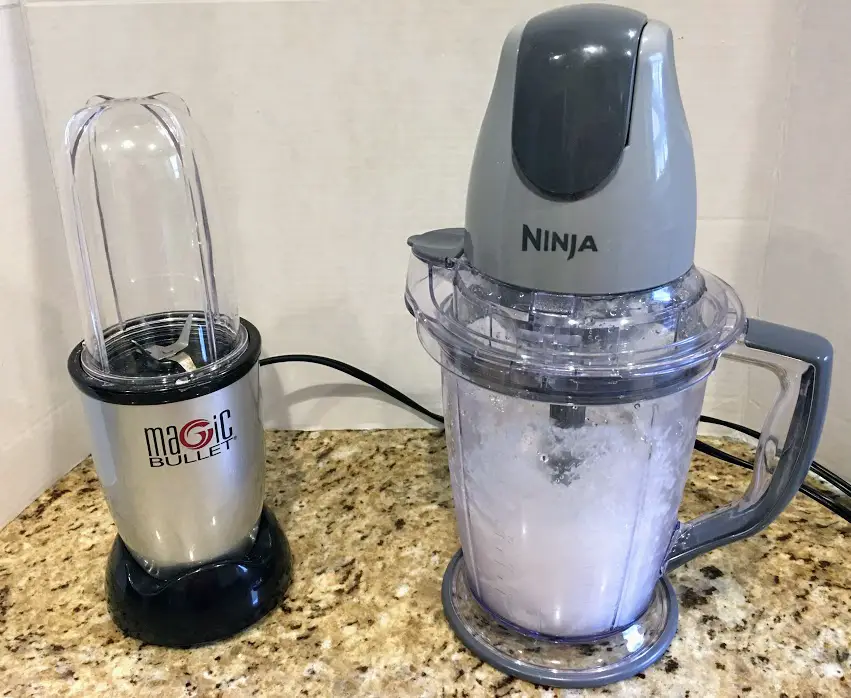 I used Crystal light lemonade, pink (strawberry), and regular lemon flavour. I used the crystals as opposed to the liquid as I don't have to play around with tasting and amounts. One packet does one sugar-free slushie. If you use liquid, you will just have to taste as you go along.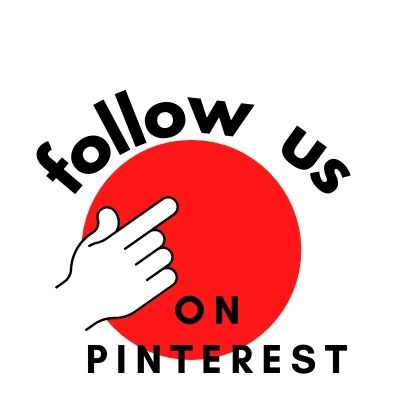 Ingredients for sugar-free slushie drink.
water
ice ( cubes or crushed)
garnish (if desired)

How to make the sugar-free slushie
In a measuring cup add 1/2 cup ice-cold water, and the Crystal Light packet (or 1 cup of Jordan's Skinny Syrup) and stir.
Add about 3 to 3 1/2 cups of ice to a blender. Blend the ice until it appears slushy.
Pour your lemonade mixture over the ice and continue to blend until it is mixed thoroughly.
Pour into a glass. and garnish if desired. We added a small amount of sugar-free cool whip and a maraschino cherry, a curl of lemon peel, or a lemon slice as our garnish. ( be cautious of what you add, as it adds carbs and sugar)
Add a straw or long-handled cocktail spoon and serve.
Easy as that. a calorie-free, carb-free refreshing summer drink.
This is super refreshing on a hot day. It's hard to stop at one!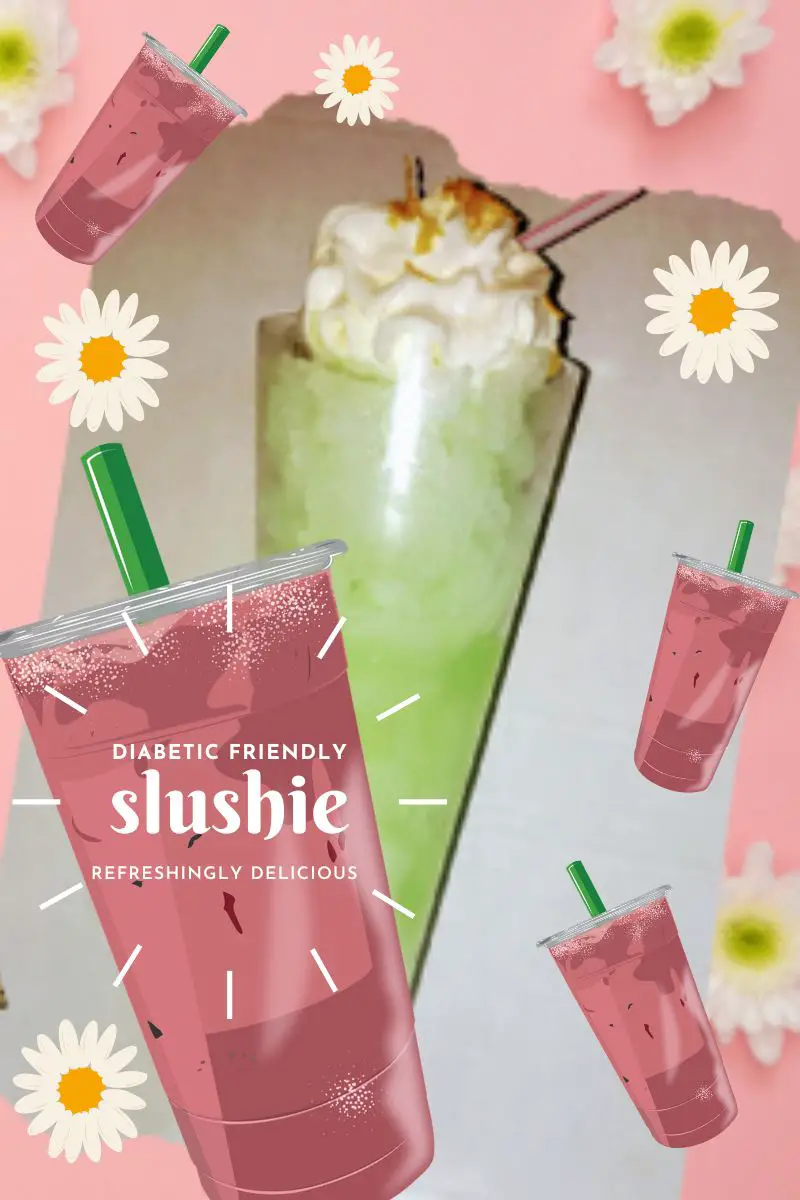 Enjoy!
Check out Jordan's Skinny Syrups!
These Jordans brand Skinny Syrups are absolutely amazing. They are sugar-free, carb-free and calorie-free but taste great. There is a wide variety of flavours available. Some of our favourites are Strawberry watermelon, Lemon Raspberry, Caramel Creme (for latte), Peach and cotton candy. If you haven't tried them, I recommend you do. You can make a slushie using any of them and they taste fabulous.
Thank you for visiting The Naked Diabetic, where we are simplifying diabetic life.
This website may contain affiliate links. When a purchase is made through our links, The Naked Diabetic may receive a commission, at no cost to you.