This website may contain affiliate links. When a purchase is made through our links, The Naked Diabetic may receive a commission, at no cost to you.
Just because you are diabetic doesn't mean you have to miss out on all those fantastic treats. These Sugar Free Halloween Brownies are super easy to make and fun to eat. Every year we had Halloween parties for our kids when they were young. It was always fun to decorate and make spooky treats.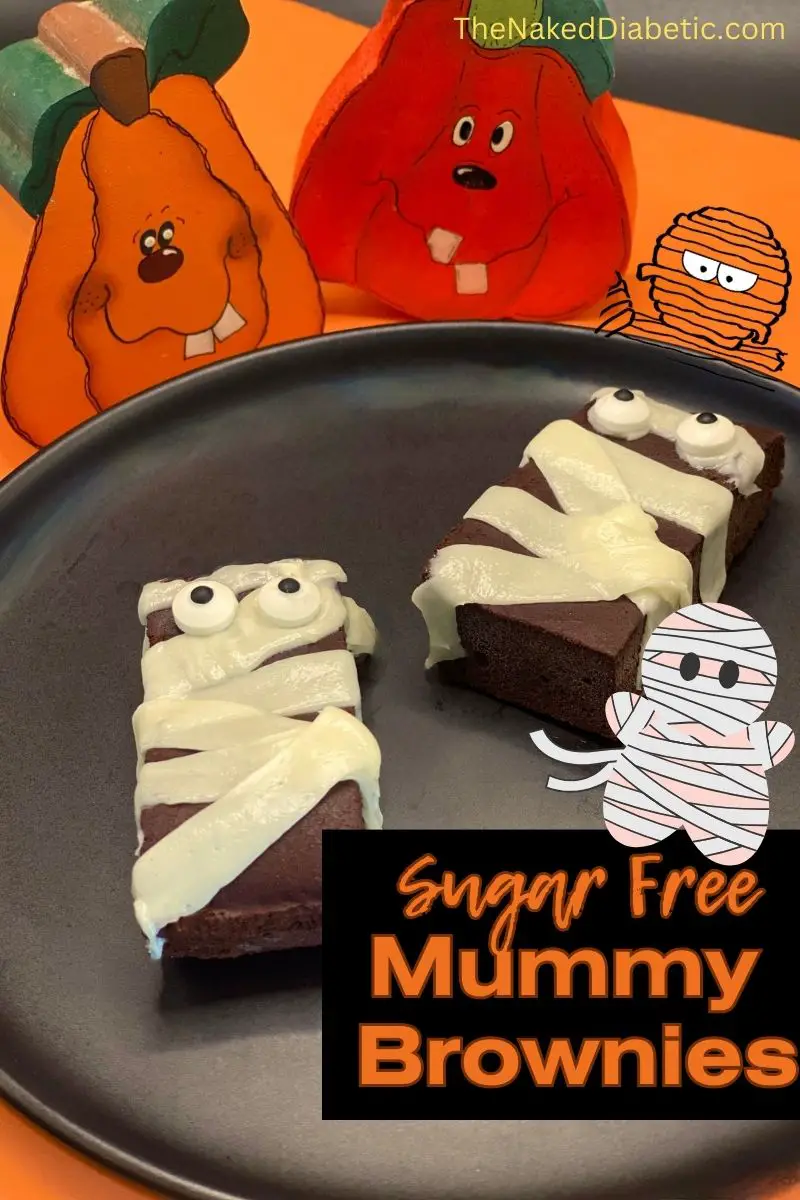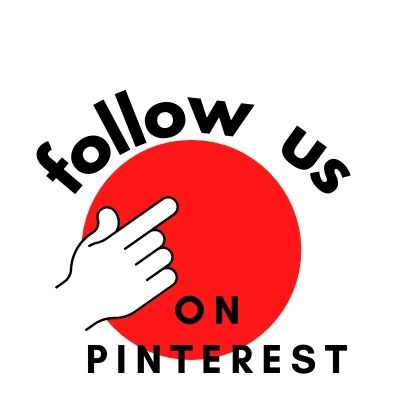 What you will find in this post
Table of Contents
How to make Sugar Free Halloween Brownies – The Video
Shopping List of Ingredients
Extra Dark Cocoa Powder
Splenda Granulated Sweetener
large eggs (4)
large Egg Whites (3)
Butter
 Vanilla extract
 Salt
Mini Sugar-Free Chocolate Chips
Need Diabetic Friendly Pantry Ingredients?

Recommended Kitchen Tools and Accessories
Mixing Bowls
Measuring Spoons
Measuring Cups
Electric Mixer
Sieve or sifter
9 by 9-inch baking dish
Piping bag with coupler
Piping tips #150 (mummy bandages) and small round tip (eyes) # 8
Parchment paper
kitchen knife
Wire cooling rack
Need Kitchen Accessories and Tools?

Helpful Hints and FAQs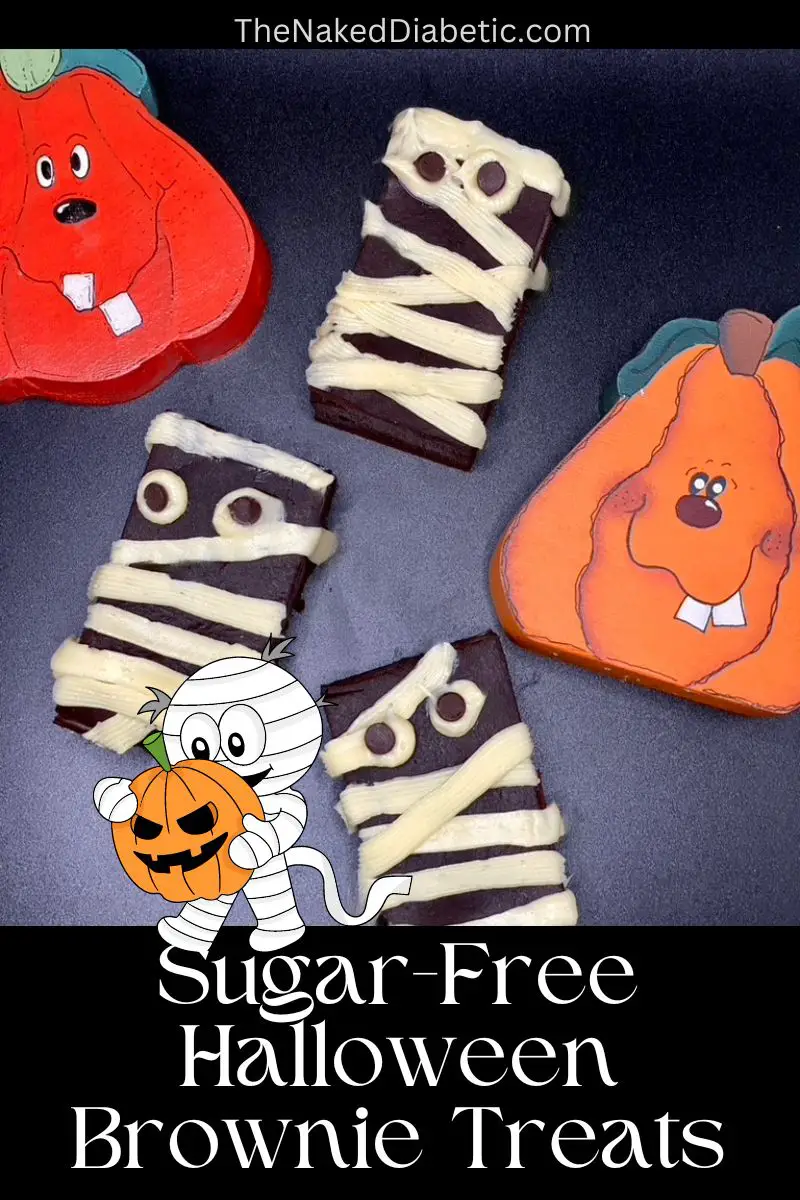 Why Temperature Matters
To get a nice creamy batter it is important to use eggs and butter that have reached room temperature. If you store any other ingredients in the fridge such as flour or cocoa (in extra hot. climates) allow them to also reach room temperature.
Is it really important to sift?
sifting your dry ingredients when baking cakes and brownies is always a good idea. It is especially important when using flours such as the King Arthur, keto wheat flour as it is a heavier flour and tends to have some lumps. Sifting will allow some air into your flour as well as eliminate any lumps. The same can be said for the cocoa powder. It tends to settle in the container, and it is a good idea to sift it before putting it into your batter.
Substitutions
Substituting the Sweetener
I use Splenda granulated whenever possible as it does not negatively impact my blood sugar. I find that sweeteners that contain sugar alcohols cause my blood sugar to rise. If this is not a concern for you or you have a preferred sweetener, by all means, make substitutions that suit your preferences and dietary needs. Keep in mind that substituting the sweetener may change the overall nutritional information.
Substitutions for the extra dark Cocoa
I chose to use an extra dark Dutch-processed cocoa in this recipe as I wanted a nice, dark, rich-looking, mommy brownie. You can substitute for any unsweetened cocoa powder that you prefer. It may alter the nutritional information as it's always the case when making substitutions, but it will not affect the overall success of the recipe by choosing a different cocoa powder.
Are there alternatives to the Butter
in a pinch you could use canola oil in place of butter. However, for the best taste and texture, I recommend butter. Substituting, margarine or shortening is not recommended.
Using another flour instead of King Arthur Keto Wheat Flour
An alternative substitution for King Arthur keto, wheat flour would be Cabalose low carb flour. Cabalose is denser than keto wheat flour, but after sifting, it is a suitable replacement. Using almond flour or coconut flour will require alterations to the liquid ingredients and your brownies will be denser. Substituting with all-purpose flour increases the carbs significantly.
Vanilla Extract
Vanilla extract helps to add smoothness to the flavour. It can help remove some of the bitterness that can accompany recipes that are made with artificial sweeteners.
Using a different Icing
If you opt for another icing, such as sugar free royal icing or sugar free cream cheese frosting you will get the same great mummy look. Using products such as Cool Whip or whipped cream can make the piping hard. I have provided nutritional information for the sugar free brownies without frosting so that you can make the choice that best suits you.
Tips for getting perfect Sugar Free Halloween Brownies
When making our sugar free Halloween brownies you want to end up with smooth uniform brownies. Make sure that the batter is free of air bubbles and is evenly distributed in the pan. Tap the pan to release air bubbles before placing it in the oven.
Once your pan of brownies has been baked, allow it to cool before cutting them. Remove them from your pan by lifting the brownies out using the parchment paper.
Always use a hot clean knife to get smooth cuts. I repeatedly clean my knife under hot water while slicing my brownies.
Storing and Freezing Instructions
These sugar free brownies can be stored for up to one week in an airtight container in the refrigerator.
When freezing, freeze the brownies un-iced for the best results. Freeze in an airtight container, wrapped in plastic wrap for up to one month.

The Recipe for Sugar Free Halloween Brownies.
Sugar Free Halloween Brownies
A cute diabetic friendly Halloween themed brownies. Cute little Mummies for diabetics.
Ingredients  
1/2

cup

King Arthur Keto Wheat Flour

3/4

cup

Extra Dark Cocoa Powder

1

cup

Splenda Granulated Sweetener

4

large

eggs

3

large

Egg Whites

1/2

cup

butter

1

tsp

Vanilla extract

1/2

tsp

Salt

Sugar Free Buttercream Icing

32 mini Sugar Free Chocolate Chips (about 2 tsp)
Instructions 
Grease the sides of your baking dish and line it with a piece of parchment paper. (This prevents the batter from sticking to the bottom and makes it easy to remove them from the pan)

Preheat oven to

350

°F

. (175 C)

Using a sifter or sieve, sift the King Arthur Keto Flour, salt and cocoa powder.

In a large mixing bowl, cream the butter.

Add the eggs, egg wgites and vanilla extract and continue mixing.

Add the sweetener and mix.

Gradually mix in the dry ingredients until the batter is smooth and there are no lumps.

Pour the batter into a parchment lined baking pan.

Bake in the oven for approximately 35 minutes. or until a toothpick comes out clean.

Remove from oven and allow to cool before removing from the pan.
Making the Mummy
Using Sugar Free Buttercream icing, fill a piping bag with a flat tip and add lines of bandages in random directions over the brownie.

Using another piping bag with a round tip add 2 small dots for eyes.

Add a mini chocolate chip to each eye with the flat side facing up.

Allow to dry for an hour or so before serving.
Nutritional Information
This recipe makes 18 equal-sized sugar-free mummy brownies – the following information is for 1 brownie, topped with our sugar free buttercream icing.
The Sugar Free Buttercream icing recipe is divided equally between the 18 brownies.
Calories – 170
Total fat – 16 g
Saturated fat -4.6 g
Total Carbs – 6.5 g
Fibre – 2 g
Net Carbs – 4.5
Protein – 4.8 g
Sodium – 218 mg
Nutritional Information for Sugar-Free Brownies without the Icing
The information listed here is for one brownie without icing. *Recipe makes 18 equal-sized brownies
Calories – 85
Total Fat – 6. g
Saturated Fat – 4 g
Total carbs – 4.5 g
Fibre – 2 g
Net Carbs – 2.5
Protein -4.8 g
Sodium – 137 mg
Nutrition information is provided as a courtesy and is automatically calculated using an online nutrition calculator. We encourage you to calculate nutrition data with your specific brand ingredients as nutritional information can vary between brands
I hope you had lots of fun with these easy Spooky Sugar Free Halloween Brownies. These are a fun treat at a kid's Halloween Party.

This website may contain affiliate links. When a purchase is made through our links, The Naked Diabetic may receive a commission, at no cost to you.