This website may contain affiliate links. When a purchase is made through our links, The Naked Diabetic may receive a commission, at no cost to you.
When you are an avid baker, you will find condensed milk in a lot of sweet treat recipes. This easy-to-make sugar-free condensed milk recipe will allow you to make even more great sugar-free diabetic-friendly recipes. Can you believe we can even make sugar-free fudge with sugar-free condensed milk?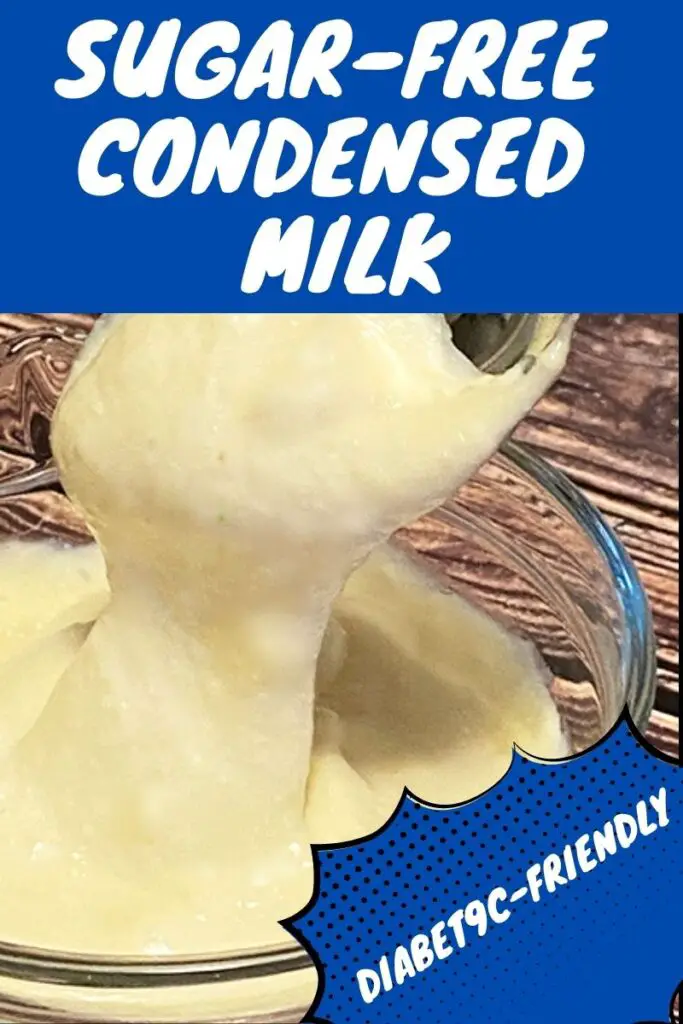 I love to make sugar-free desserts, like sugar-free cheesecakes and brownies but sometimes you want to make something a little richer, like fudge and that usually calls for sweetened condensed milk. I always have some sugar-free condensed milk in my refrigerator, for whenever I feel like making a sweet treat recipe like my Sugar-Free Jello Balls Having the right ingredients handy means, I have everything I need in my diabetic-friendly kitchen.
In this post, I will share a list of kitchen supplies needed, a list of ingredients, the easy-to-make Sugar-Free Condensed milk recipe, instructions on how to make sugar-free condensed milk, the nutritional value for it, a comparison to regular sweetened condensed milk and tips on how to store it.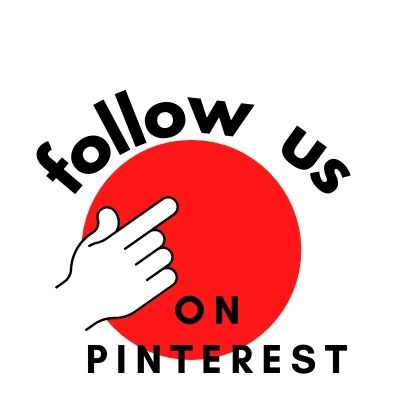 Supplies needed to make our Sugar-Free Condensed Milk recipe
Need Kitchen Supplies?

Ingredients List
Need Diabetic Friendly Ingredients?


Sugar-Free Condensed Milk Recipe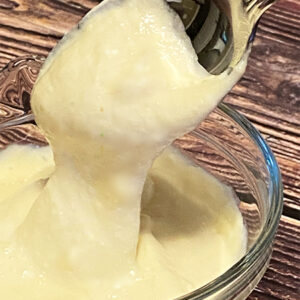 Sugar-Free Condensed Milk Recipe
Diabetic-Friendly Version of Condensed milk, A perfect substitute in any recipe using condensed milk.
Ingredients  
2

cups

2% milk

1/4

cup

butter

3/4

cup

Splenda sweetener

1/4

tsp

Xanthan Gum
Instructions 
In a saucepan over medium heat, melt the butter.

Add the sweetener and mix well.

Whisk in the Xanthan Gum.

Simmer for about 30 minutes. It should be thickened.

Remove from heat and let cool.
Can I substitute the milk with other options?
You can use table cream, half and half, heavy cream or even skim milk. The reason I use 2 percent milk is so that I can keep the carbs and calories lower while still being able to thicken it enough to make it a good substitute for real condensed milk.
Using heavy cream will lower the carbs, slightly but it triples the calories and fat. Using evaporated milk lowers the calories but increases the carbs significantly. Skim Milk can make it a little watery and you will likely need to add more xanthan gum to thicken it. If you choose to alter the recipe make sure you take that into account when figuring out the carbs and. calories in this recipe.
Can I buy Unsweetened Condensed milk anywhere?
I have searched in many stores, keto shops, health food stores and different ethnic markets and have yet been able to find canned unsweetened condensed milk anywhere. I have been able to find unsweetened condensed milk powder online. The unsweetened condensed milk powder I have found online is higher in carbs than expected. I prefer to stick with making my own low carb version and having it on hand.
You can also try using thick coconut cream (Unsweetened) as a substitute. You may want to add some liquid sweetener to it as it is unsweetened. It is low-carb and can be used in many recipes.
What is Xanthan Gum?
Xanthan Gum is a stabilizer and thickener used in recipes. it is a product made from fermenting sugars and bacteria. (that's the short answer)
Use it sparingly as it can become very thick, quickly. In this recipe, I use 1/4 teaspoon of Xanthan Gum. If you find that your sugar-free condensed milk is not thick enough, add 1/8 of a teaspoon to your recipe. Don't add any more than that or you will find that once it cools, it is too thick to pour.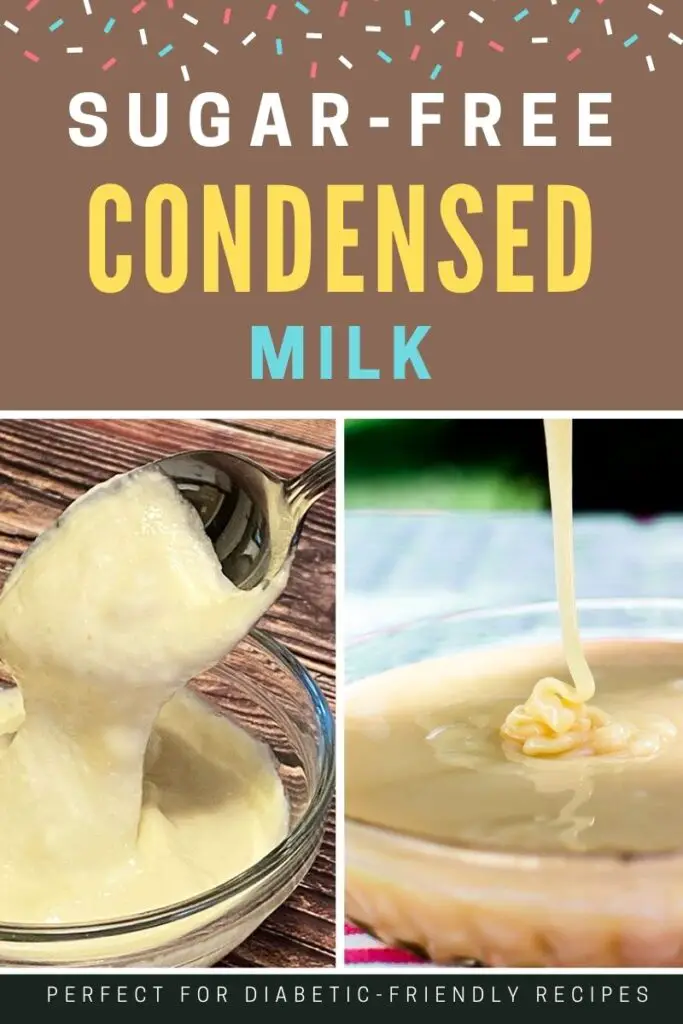 Our Sugar-Free Condensed Milk compared to regular sweetened condensed milk.
One cup of sweetened condensed milk contains approximately (varies by brand) 990 calories and 167 grams of Carbs. WHOA!!
One cup of our sugar-free condensed milk contains 640 calories and 22 grams of carbs. Is that a major score for being diabetic-friendly or what?
Nutritional information
I am providing information for both the entire recipe and for a 1 Tbsp serving.
For the whole recipe: 650 calories and 23 grams of carbs.
For 1 Tbsp: 40 calories and 1.4 grams of carbs.
Storing Sugar-Free Condensed Milk
Store your Sugar-Free Condensed milk in an airtight container in the refrigerator. It can be stored for a week and a half to two weeks.
I don't recommend that you freeze our sugar-free condensed milk. It can become too wet when thawing and sometimes separate. ( just like when you freeze milk)
We hope that you enjoyed this recipe and are excited about using this sugar-free condensed milk in your next sweet recipe.
Thank you for visiting The Naked Diabetic.
Disclaimer -This post may contain affiliate links. When a purchase is made through our links, The Naked Diabetic may receive a commission, at no cost to you.