This website may contain affiliate links. When a purchase is made through our links, The Naked Diabetic may receive a commission, at no cost to you.
Being diabetic doesn't mean you have to avoid fast food. You can still enjoy eating at McDonald's, Taco Bell and even Dairy Queen. When I was looking at the menu and figuring out how to make healthy choices at dairy queen for diabetics, I won't lie, there were a few challenges, but it can be done. Once you figure it out, you can easily go to Dairy Queen whenever you want and always be assured that you can make wise and healthy choices.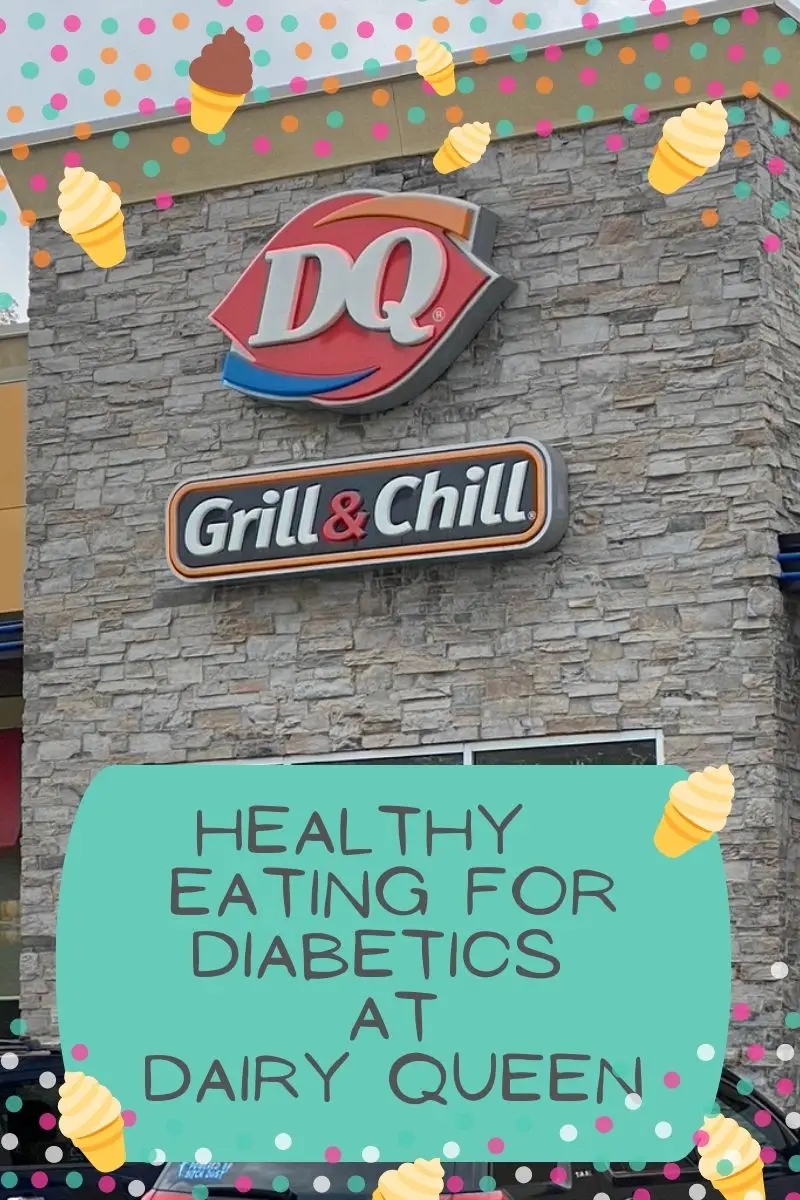 If you are insulin-dependent and are taking insulin before your meals you probably already know your insulting to carb ratio and can take the appropriate amount. If you are controlling your blood sugar through diet or you are restricted to the amount of insulin (insulin rationing) that you have, then you will likely be trying to avoid as many carbs as possible. Insulin rationing shouldn't even exist, but until there is a solution available, the reality is that it does exist(sadly).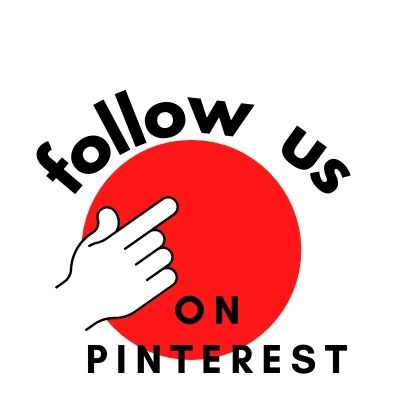 Unlike some other fast food chains, Dairy Queen does not have an online customization menu. This makes it more difficult to plan ahead. I hope that they will create one in the future, as it sure makes it easier.
Dairy Queen for diabetics – Foods to avoid
Dairy Queen is like all fast food restaurants, there are a lot of foods to avoid if you have diabetes.
This was very hard to choose. There are so many menu items that are high in carbs. This is a list of a few of the highest. These are just a few of the menu items with high carbs when considering how to make healthy choices at Dairy Queen.
Honey BBQ glazed chicken strip basket is one of the highest carb meals at Dairy Queen. It has honey BBQ glazed chicken strips with an order of fries and dipping sauce f course. This meal has a total of 1260 calories and 148 grams of carbs. Wow, this is why I love my homemade chicken strips.
Poutine – Just fries, gravy and cheese curds but has 450 calories and 59 grams of carbs.
Fries – a large order of fries has 460 calories and 70 grams of carbs.
Blizzard – All 0f the blizzards are very high in sugars and carbs. The Carmel Drumstick Blizzard takes the prize for highest carbs at 201 grams of carbs.
Buns! – in general the culprit responsible for most of the carbs on the burgers is the bun.
Dairy Queen for Diabetics – Making alterations to menu items
Without the easy reference online to customize orders it makes planning ahead a little more challenging. You can ask at the counter when ordering for changes to your order, such as getting your burger in a lettuce wrap, but what I have discovered is that this seems to vary by location.
One good resource is The Calorie King – Food and carbohydrate counter or Dana Carpenters Carb and Calorie Counter book. These are both good reference guides and contain many restaurants and common supermarket items. When looking at the section on Dairy Queen, there are a number of their more popular items listed, however, not every item on the menu is listed.
The downfall of the Calorie King reference book is that it does not list the fibre content, just calories, fat and carbohydrates. So you can't calculate the net carbs, but it can give you an idea of what to avoid and what would be a healthy choice for diabetics. The downfall of Dana Carpenters Carb counter book is that it has not been updated since 2009.
Our top picks for Dairy Queen Healthy choices.
The Chicken BLT Salad was probably my first choice. It has 210 calories, 10 grams of carb and 3 grams of fibre, making it low in carbs with just 7 net grams of carbs.
The Rotisserie-Style Chicken Bites Bowl is also a good choice. it has 300 calories, 11 grams of carbs and 3 grams of fibre, making the total net carbs 8 grams.
Between the Fries and the Onion Rings, the Onion Rings have lower carbs. A regular order of Onion rings has 360 calories, 32 grams of carbs and 2 grams of fibre, leaving us with 30 grams of net carbs. Even a kids-size french fries has 26o calories, 38 grams of carbs and 4 grams of fibre, making it 34 grams of net carbs.
Ice Cream – If you want to enjoy some soft-serve ice cream, ditch the child-size cone and save 7 grams of carbs. The child-size vanilla ice cream cone has 170 calories and 28 grams of carbs (no fibre).
Burgers – Finding a low-carb burger was not easy. The bun is always the culprit when it comes to carbs. The lowest carb burger, (if you want the bun) was the kids-sized hamburger. It has 330 calories, 33 grams of carbs and 3 grams of fibre. That gives us 30 grams of net carbs. Replace the side of fries with a side salad, which has only 25 calories and 5 grams of carbs and 2 grams of fibre, making it a great side dish with only 3 net grams of carbs.
Chicken Strips – Each chicken strip has about 9 grams of carbs in it. A child-size order, of 2 strips has 230 calories, 18 grams of carbs and 1 gram of fibre. Pair it with a side salad for a meal that has 20 grams of net carbs. ( 17 for the chicken strips and 3 for the salad)
Burgers without the bun – If you want the meat and not the extra carbs that come with a bun, you can eat a Dairy Queen Cheeseburger and get 250 calories and just 4 grams of carbs.
Flamethrower Grilled Chicken Wrap – a decent-sized wrap with a chicken strip, shredded cheddar cheese, lettuce and sauce with 310 calories, 21 grams of carbs and 1 gram of fibre. Add a side salad for a meal with 23 grams of net carbs. (20 for the wrap and 3 for the salad)
Asking for customized orders Some Dairy Queen restaurants will serve the burger with the toppings without a bun and some won't. There is no hard and fast rule and it depends on the restaurant policy. Never hurts to ask.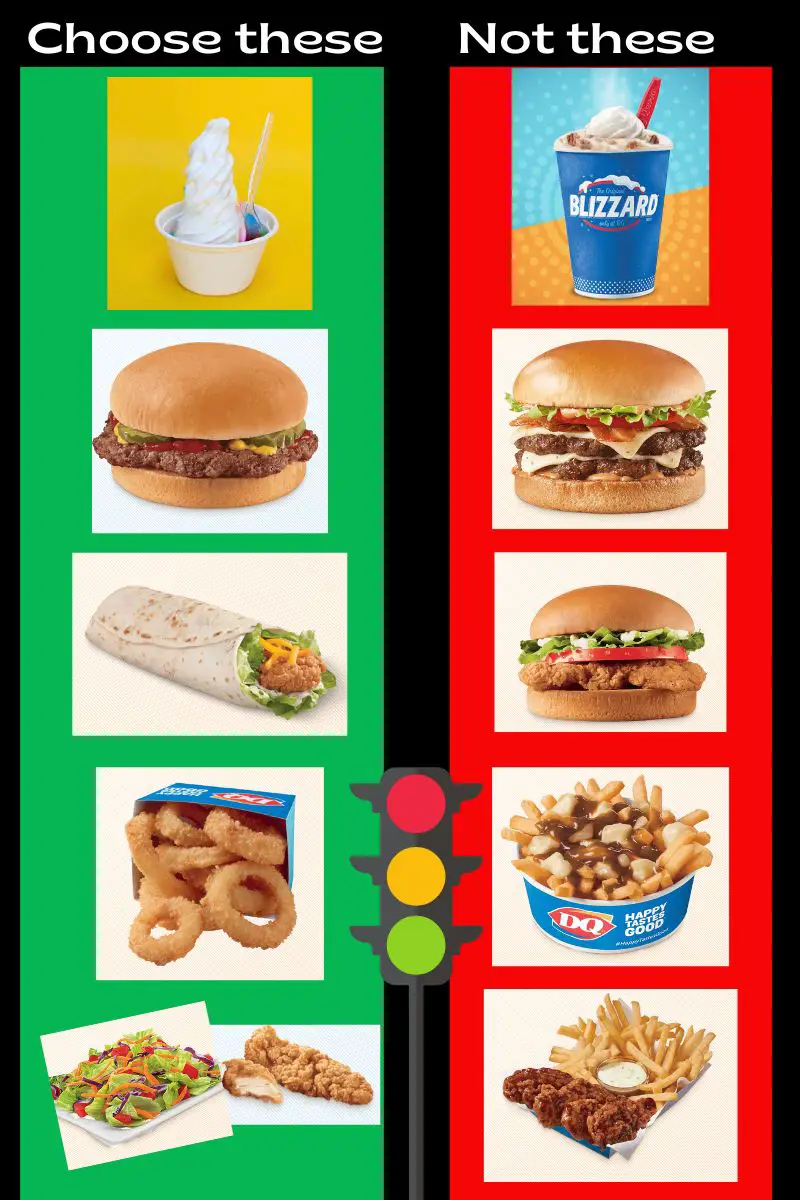 Diabetic-Friendly Take Alongs for diabetics.
Dairy Queen was one of my father's favourite places to go. He loved the Hot Fudge Sundae, so I took him home there once a week. To make it easier, I always brought my own take-alongs to add to my Dairy Queen meal. I brought my Bento box with my extra salad fixings and my own dressing. I ordered the Chicken BLT salad and added my own extra vegetables to it. There was never any issue with the staff as I always ordered what I felt was good for me off of their menu.
If you want to bring your own dressing a small lunch-sized salad dressing bottle is perfect for taking along. Fort larger take along, consider a bento box with compartments. They are super handy and portable.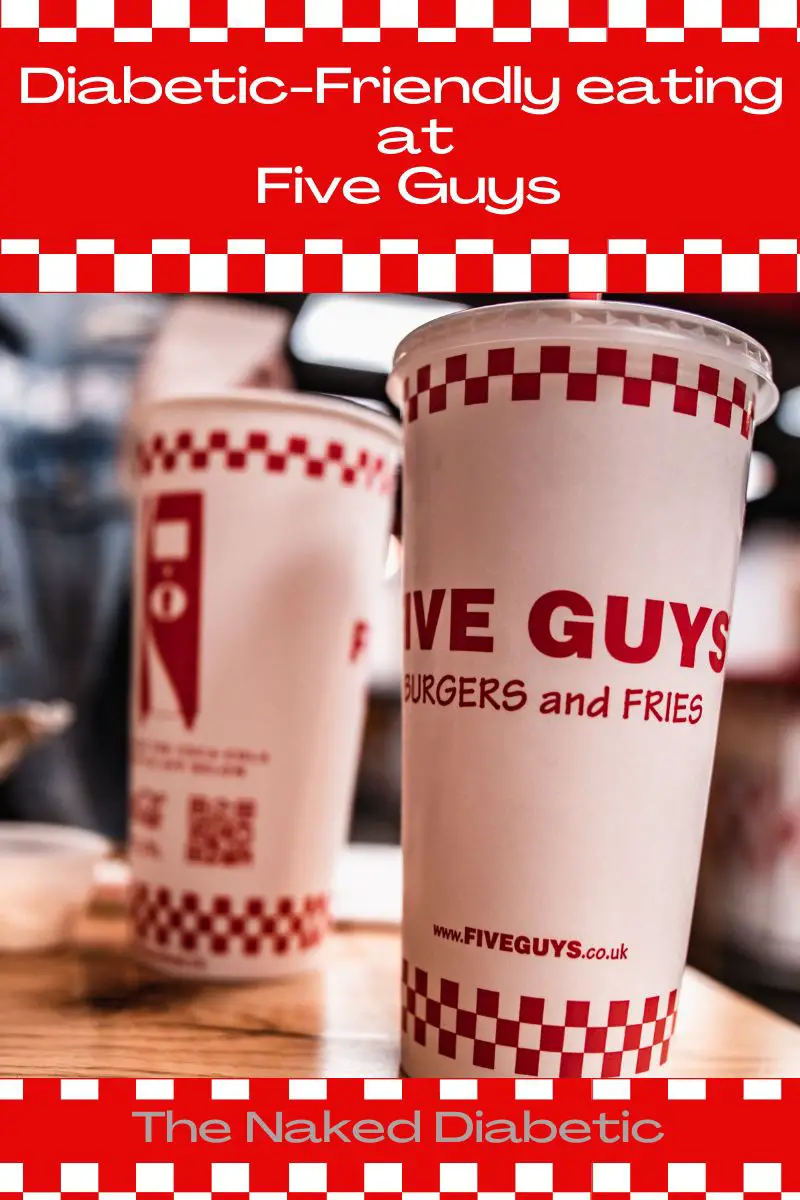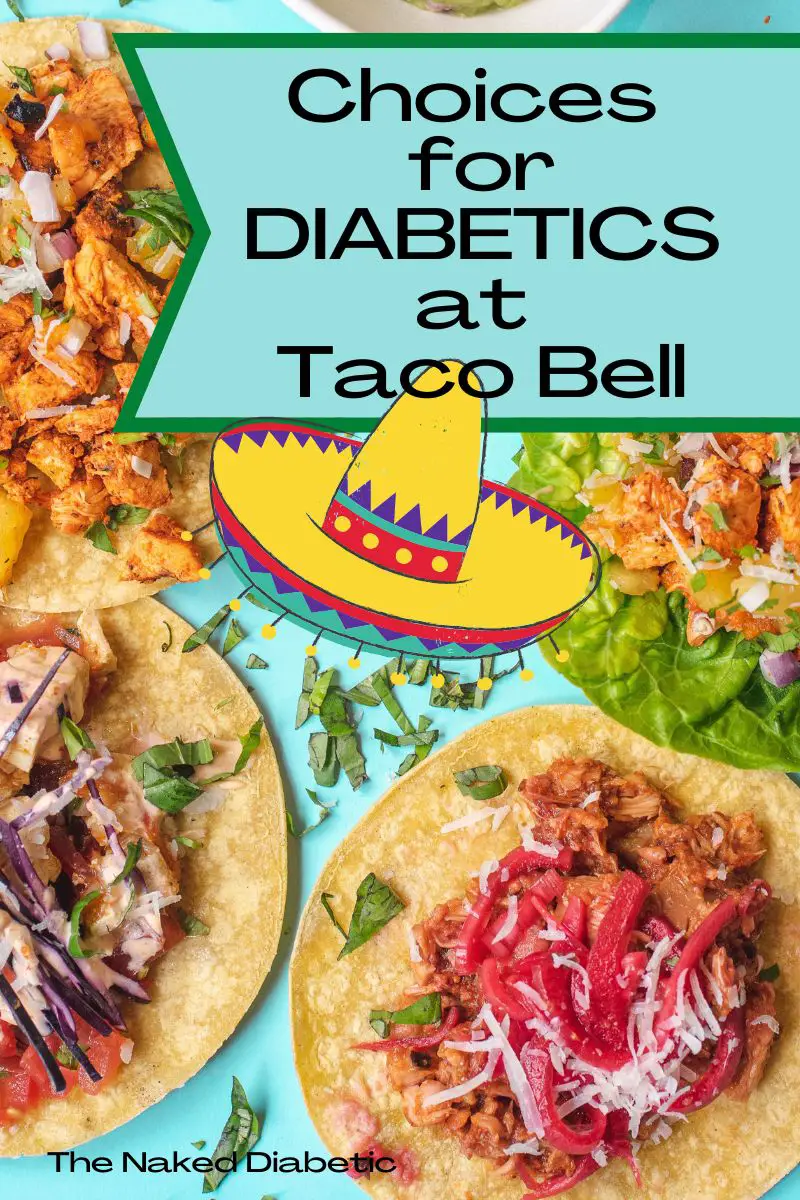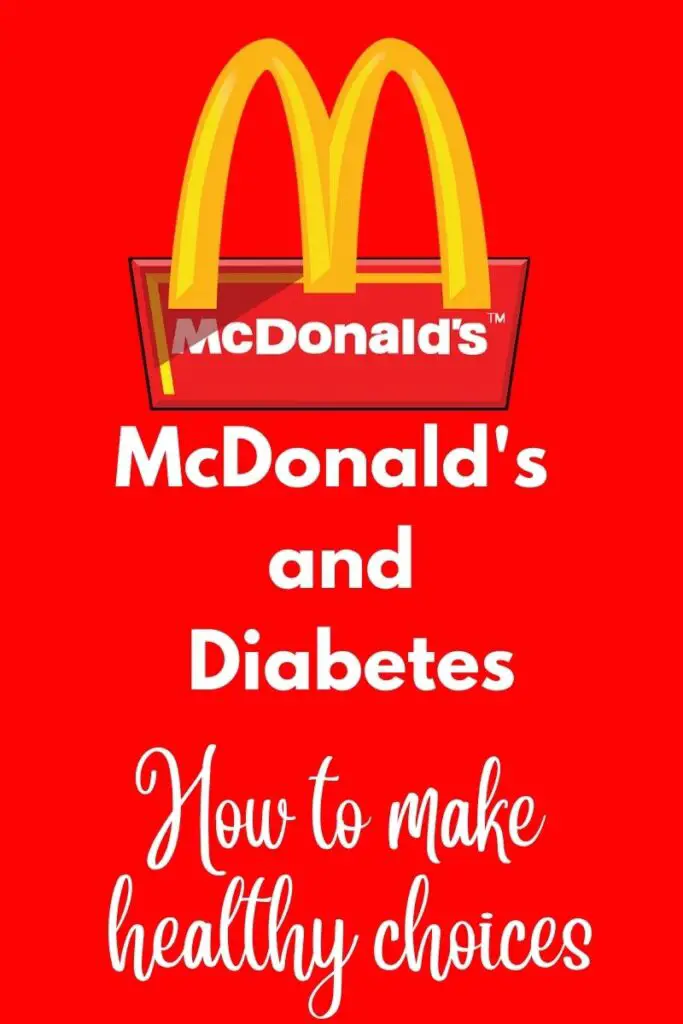 Can Diabetics eat Dairy Queen Soft Serve Ice Cream?
It really depends on your method of controlling your blood glucose levels. As I mentioned, if you are an IDD (insulin-dependent diabetic) then as long as you can take the proper dose and have the required carb information, then yes you can. Soft serve ice cream is high in carbs and therefore if I was going to eat it, I would choose a child-size serving without a cone. If you control your blood sugar through diet and carb control, follow all your nutritional guidelines and choose accordingly.
Dairy Queen is known for its soft serve cones, and that's what many want when they go there. so make sure you choose wisely according to your diabetes management strategies.
Does Dairy Queen offer Sugar-Free or Low carb options?
Dairy Queen offers a Sugar-Free Dilly Bar. The sugar-Free Dilly Bar has 200 calories and 20 grams of net carbs. The nutritional value of the sugar-free Dilly bar makes it one of the better frozen treat options at Dairy Queen for diabetics.
Did you know that Dairy Queen offers a Free Dilly Bar? Save your receipt, as you will need the survey code. Go to The DQ Fan Survey and complete the required information and get yourself a free Dilly Bar!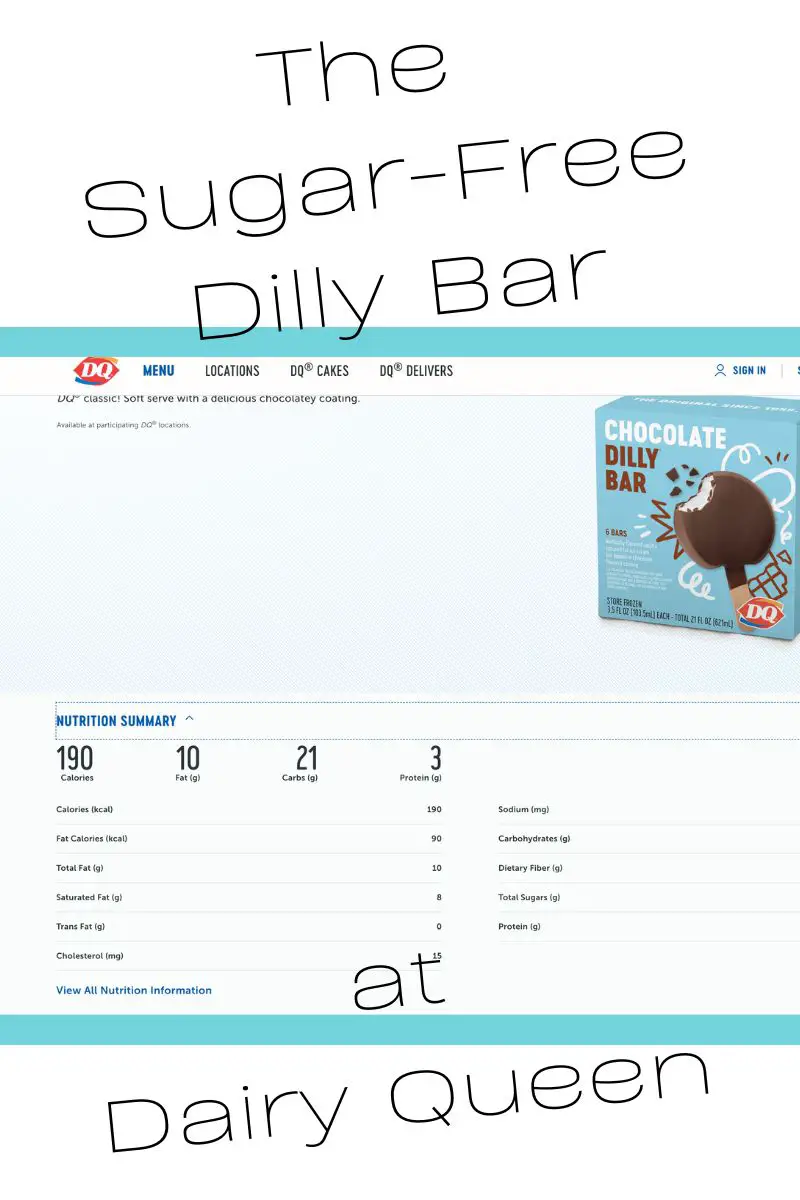 The DQ Fudge Bar is also a good choice, with just 60 calories and 16 grams of carbs and 5 grams of fibre. A wise choice for a person with diabetes who wants to enjoy some Dairy Queen treats.
Dairy Queen also offers a Vanilla Orange Bar, that has no sugar added. It has 60 calories, 18 grams of carbs and 6 grams of fibre. With a total of 12 grams of net carbs, it can join the list of diabetic-friendly choices
The bottom line is that Dairy Queen, like all fast food restaurants poses challenges to people with special dietary needs. Some restaurants are better than others at catering to the needs of their customers, but they are all working towards offering healthier diabetic friendly options. With some work and dedication on our part, diabetics can enjoy eating at Dairy Queen without spiking blood sugar.
Thank You for visiting The Naked Diabetic.
This website may contain affiliate links. When a purchase is made through our links, The Naked Diabetic may receive a commission, at no cost to you.