Disclaimer -This post may contain affiliate links. When a purchase is made through our links, The Naked Diabetic may receive a commission, at no cost to you.
Many people with diabetes often say that eating at restaurants is super difficult and that diabetes and McDonald's don't mix, BUT, eating at McDonald's with diabetes is perfectly doable as long as you can make the right choices. It is easier to control your blood sugar when heading to McDonald's if you have a plan before you go.
McDonald's restaurants are in over 120 countries and serve over 68 million customers per day. That's amazing! They started in 1940 in California and have been growing ever since.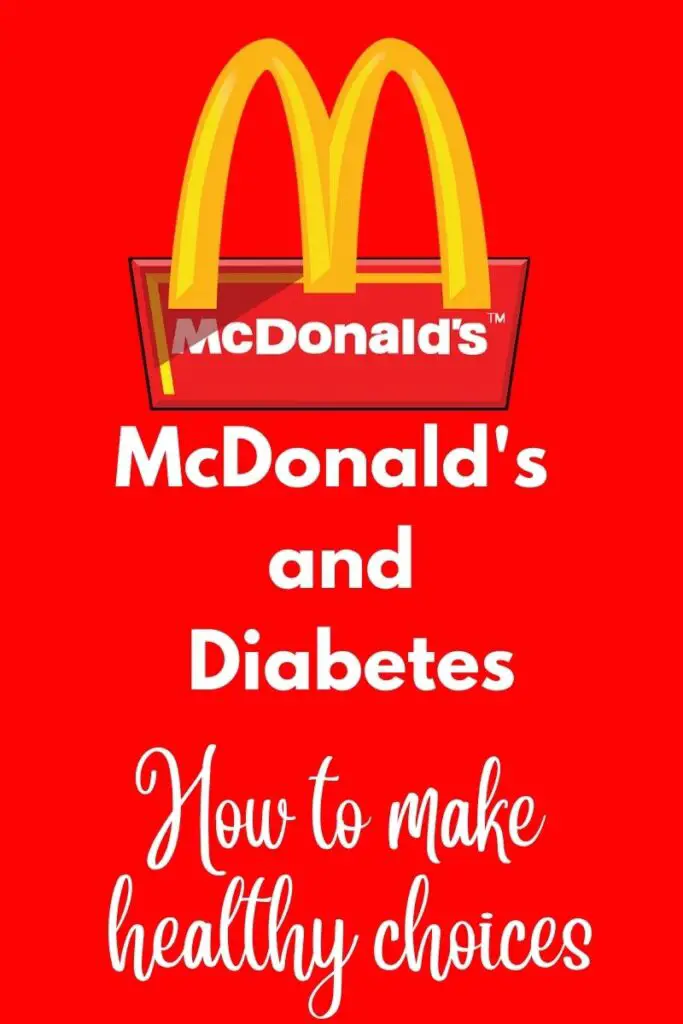 McDonald's offers a wide variety of menu options and food choices, for all kinds of dietary restrictions. McDonald's offers vegetarian options, and options for diabetics and even has a structured menu that caters to the region they are located in.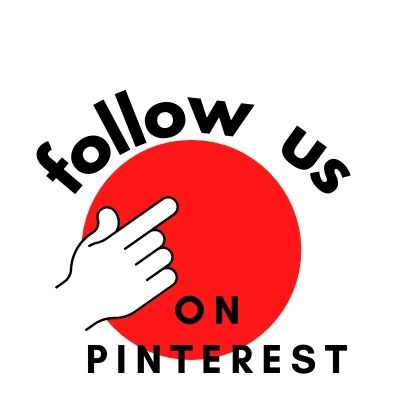 For example, McDonald's in India offers non-beef menus as the slaughter of cattle in India is strictly prohibited for religious reasons, in some states. In Asia, McDonald's offers soup and in Indonesia McDonald's offers rice (McRice).
In 2019 McDonald's even started offering some international menu items in the USA, such as Cheesy Bacon fries from Australia and the Stroopwafel McFlurry from the Netherlands. More options equal more choices for diabetics when trying top pick from the menu
OUR TOP PICK
Carb Counting and Diabetes
Is Carb counting a good way to control your blood sugar?
That depends on you and what kind of diabetes you have. Always follow your doctor's advice and your diabetic dietician's advice. FAs a type 1 diabetic, it has been one of the most successful ways that I keep my blood sugar on track. When I'm diligent about it, my blood sugars are excellent, but, when I cheat and give in to temptation I always pay the price.
If you have a diabetes clinician or dietician that can help you determine your insulin-to-carb ratio, you can easily figure out what items to choose from off of the menu and how much insulin you need. Once you know what regimen you are to follow, you can choose the carbs you want and avoid spikes in your blood sugar.
The Canadian Diabetes Association has a basic carb counting guide. it is a good reference to get you started on your way to understanding carb counting basics.
Diabetes and McDonald's – Menu Options and Healthy Choices
Best breakfast picks for eating at McDonald's with diabetes.
Black coffee does not add any carbs, so it's fine anytime. (unless you are caffeine restricted – I'm speaking in terms of carbs only)
Breakfast can be difficult because most choices include an English muffin (egg McMuffin) but McDonald's offers a couple of easily customizable items on their menu.
The Big Breakfast menu item, included a biscuit, scrambled eggs, hash brown, sausage patty and butter, The total calories are 760 and 57 grams of carbs. WHOA! That's a lot of carbs.
Remove the biscuit and the calories are reduced to 498 and the carbs are 19 grams ( 21 grams carbs and 2 grams of fibre equal 19 grams of net carbs) that's still a lot of calories for me. but there are fewer carbs than many other breakfast items.
The Breakfast Burrito is also lower in carbs than many other items. The calories for a breakfast burrito are 280 and it has 23 grams of carbs with 4 grams of fibre, leaving you with 19 grams of net carbs.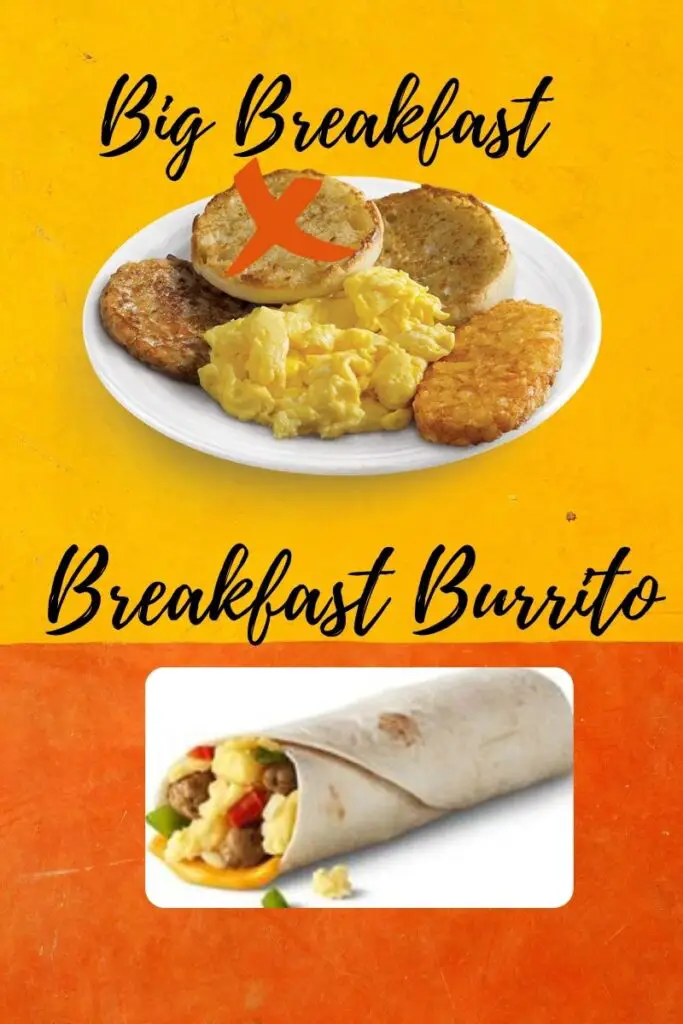 My #1 breakfast pick is the McDonald's breakfast burrito. It has protein, fewer calories and less sodium than the big breakfast. Many McDonald's offer different menu items based on their region. Check the menu and use the nutrition calculator to make your best choice.
What about muffins?
Why does everyone think that muffins are a healthy food choice? I'm not sure where that ever came from.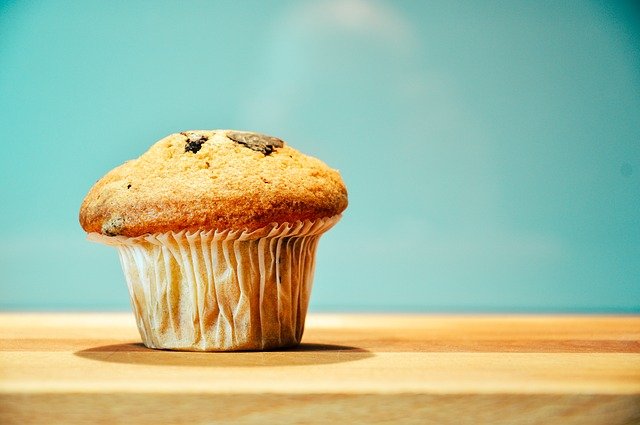 Muffins at Mcdonald's are high in carbs. Let's rephrase that! Muffins anywhere are high in carbs. The lowest carb muffin at McDonald's is the Fruit N Fibre muffin, which has 380 calories, 60 grams of carb and 6 grams of fibre, resulting in 54 nets carbs. WOW. That is not unique to just McDonald's muffins. It is pretty standard and some are even higher.
Believe it or not, the Baked Apple pie has fewer calories and carbs than any of the muffins.(A baked apple pie has 230 calories and 33 grams of carbs.)
Needless to say, the muffins should be avoided if you are diabetic and counting carbs.
---
Best Lunch picks for eating at McDonald's with diabetes.
My personal favourite is a salad, but not all salads are equal.
When choosing salads, avoid the crispy chicken, always choose grilled chicken. The Crispy chicken is breaded and therefore the carbs are significantly increased.
Avoid sweet dressings that are high in sugar, such as Sweet Balsamic and Sesame. Choose low-carb dressings such as Greek with Feta, oil and vinegar or even bring your own. If you are looking for a zero Calorie or Zero Carb Dressing, consider Walden Farms' line of Salad Dressings.
Many times I would bring my own dressing. The portable silicone little dressing containers (below) are perfect for bringing my favourite homemade or low-carb dressings.
Full your own bottle and bring it with you. It is perfect for salad dressing, sugar-free ketchup and your favourite, diabetic-friendly sauces.
Can A diabetic eat french fries at McDonald's?
It is not something I would recommend. Personally, I never order fries, but I will steal a couple from whoever I am eating with. I like to have a salad instead of fries, just to be safe. But…….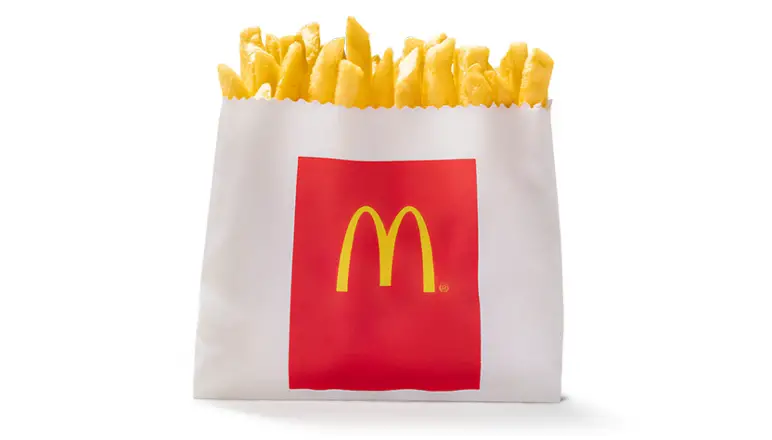 A mini-sized order or a kids-sized fries is what I would recommend, in order to keep your blood sugar on track. The kids-sized order of fries has 110 calories and 15 grams of carbs (1 gram fibre = 14 net carbs). If you don't see the mini-sized or kids-sized fries on the menu, ask for them. It is generally added to Happy Meals.
Best dinner picks for eating at McDonald's with diabetes.
Any burger is high in carbs because of the bun. The average bun has 36 grams of carbs. McDonald's will make it your way! Edit your order and choose a burger without a bun. Request the lettuce wrap instead. the lettuce wrap will reduce carbs significantly. Add extra pickle slices and extra onions for guilt-free toppings.
Obviously, the ketchup and relish will add sugar and carbs.
Check out the comparison below to see the impact of making this small change by using the popular Big Mac.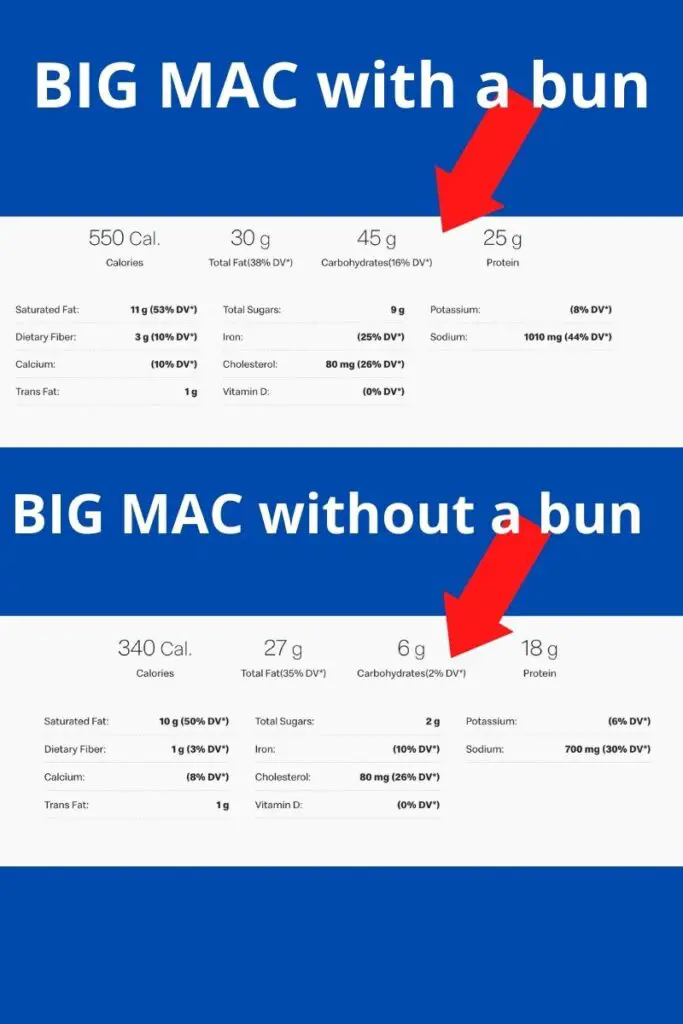 The regular BigMac has 550 calories, and 45 grams of carbs (3 grams fibre = 42 grams of net carbs). Just removing the bun. Huge difference!
Fries? If you must have fries, the smaller the order the better, A kid's size order of fries is 110 calories and 15 grams of carb (1 gram fibre = 14 grams of net carbs).
If you choose apple slices instead you can keep the carbs lower. Apple slices are 15 calories, and 4 grams of carbs. Compared to the fries, this is definitely the healthier choice, not to mention the fewer calories from fat and the reduction in sodium.
Chicken McNuggets? McNuggets are not s bad as you might think. A six-piece order of Chicken McNuggets is 250 calories and 15 grams of carbs. Not bad really, but the problem is that you will want fries with it. If you can stick to apples or a basic garden salad then it is ok. I find it much more satisfying to have the bunless burger as it is much more filling.
Best Snack picks for eating at McDonald's with diabetes.
Most of the snacks and sides are carb-laden. The lowest would be an Oatmeal Raison Cookie, which contains 140 calories, 22 grams of carbs ( 4 grams of fibre = 18 net carbs)
I avoid most of the snack foods, as they are muffins, cookies and fries. and those things just cause my blood sugar to spike like the golden arches!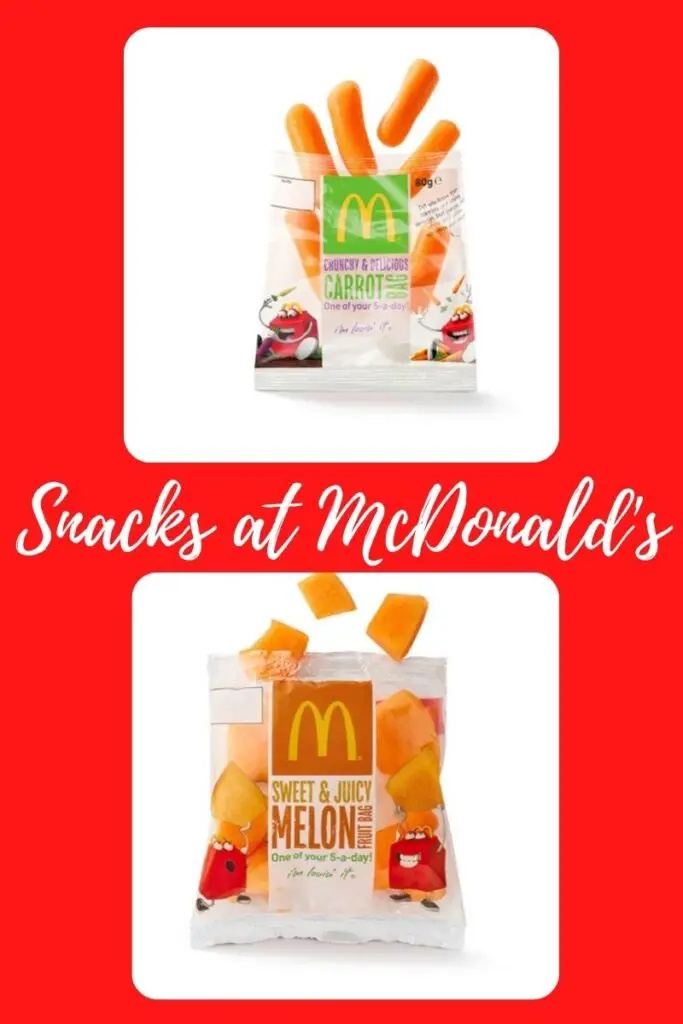 My top pick snacks are Apple Slices or Carrots. Those are both a no-brainer!
Best sauce picks for waiting at McDonald's with diabetes.
The dipping sauces for McNuggets are often sweet. The McNugget Hot Mustard sauce has 60 calories and 9 grams of carbs (4 grams of fibre = 5 grams of net carbs). The McNugget BBQ sauce also has 9 grams s of carbs, but there is no fibre to offset the net carbs.
Some McDonald's restaurants carry different sauces, based on the regions in which they are located. The Spicy Buffalo sauce and the Creamy Ranch sauce, both only have 1 gram of carbs which makes them a perfect pick, if they are available.
Drinks and Flavoured coffees
Black coffee is always best.
Sugar-free soda (pop) is also a great choice.
If choosing flavoured coffees and ice cappuccinos be aware of the carb counts. Even the medium-sized sugar-free VanillaCappuccino has 18 grams of carbs. Always check the nutritional value before ordering.
No matter where you are, the term "sugar-free" can sometimes make us think ut is low carb, but it definitely is not. Sugar-free does not mean carb-free.
If you enjoy flavoured lattes and coffees, consider making them yourself. I make them regularly and they are easy and taste delish.
Check out my Sugar-Free Caramel Latte. It's super simple to make and just tastes the best!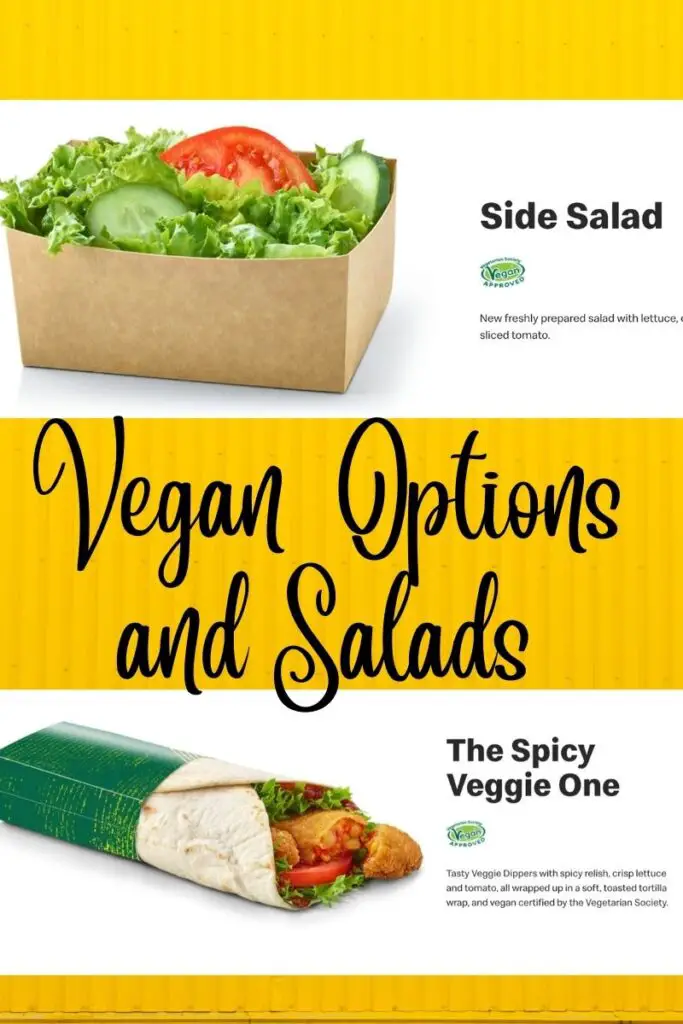 Vegan or Vegetarian Choices
McDonald's does offer vegan or vegetarian options. There are always the salad options too, but now there are other items, such as the Spicy Veggie One Wrap. Check your local restaurants as items vary by region.
Diabetes and McDonald's – Foods to Avoid
The Shortlist of menu items I avoid is:
bread-based items, such as buns, wraps, bagels and muffins.
Milkshakes and smoothies – are high in sugars and carbs.
sundaes and McFlurry's
Pancakes
syrups, honey, and sweet and sour sauces
flavoured cappuccinos and frappes
any meats that are breaded – opt for the grilled chicken to keep the carbs lower.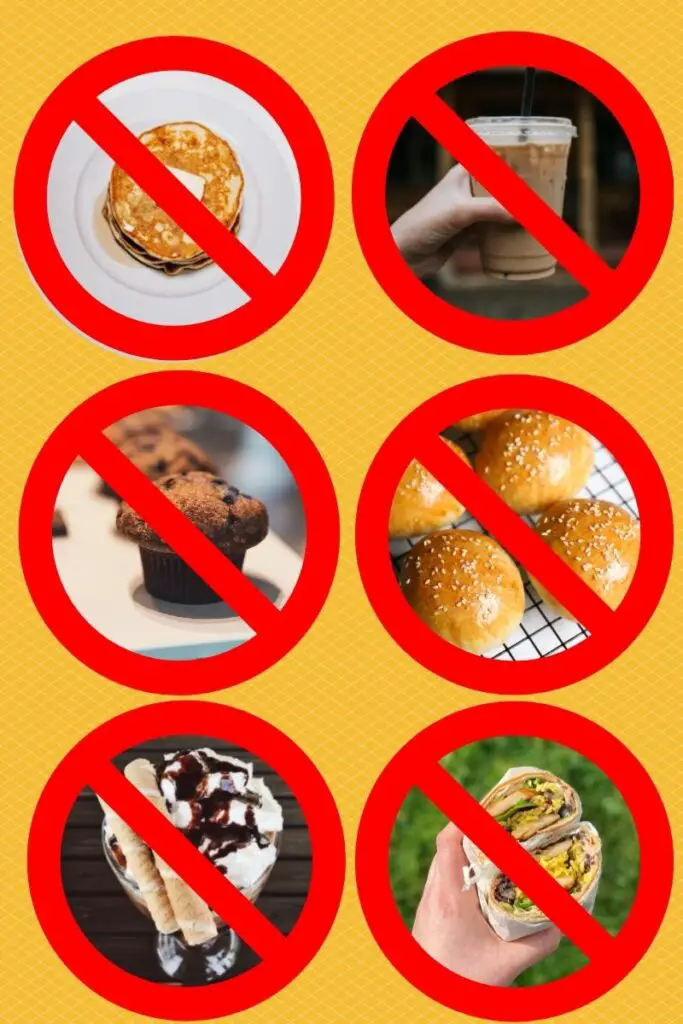 Did you know that McDonald's has a nutrition calculator? You choose the food that you want and it gives you the total breakdown of nutritional information. You can edit and add or remove ingredients, to come up with a custom order that is just right for you.
It is easy to use. You open the calculator and select the item you want. Then select "EDIT". The next step is to change the ingredients in your order.
For example, I selected a quarter pounder with cheese and selected edit. I removed the bun and the ketchup. I was able to see that the quarter pounder with cheese went from 520 calories and 42 grams of carb to 320 calories and 4 grams of carbs, just by removing the bun and the ketchup.
The McDonald's Nutrition calculator also allows you to add other items. So if I add a kids-sized order of fries to my bunless quarter pounder with cheese I can see that my calories is now 430 calories and 19 grams of carb.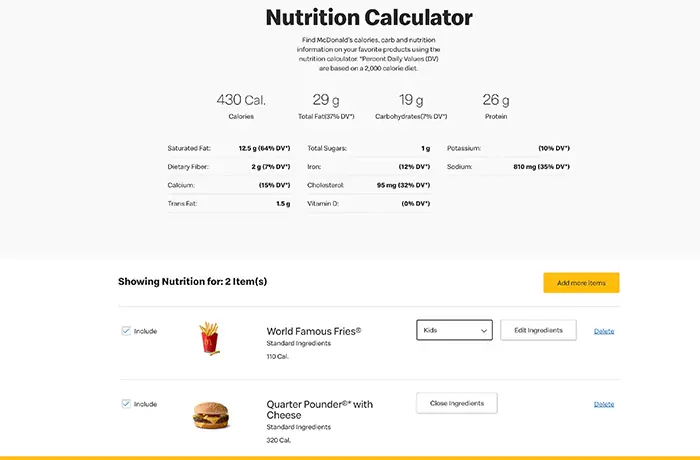 The McDonald's nutrition calculator allows you to select and deselect items until you have the items you want. If you are type 2 and want to keep your carb limit under 30 grams, you can use the calculator to determine which items you can eat and how to customize them so that you are easily able to remain under the 30-gram limit.
Try out the McDonald's Nutrition Calculator – it's a fantastic tool!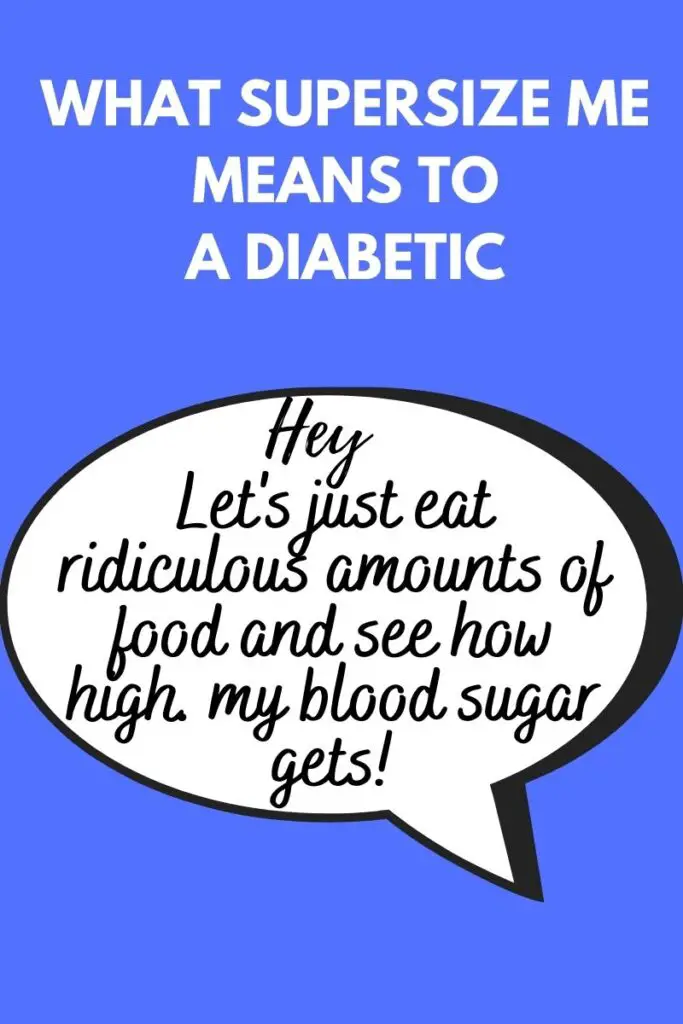 Diabetes and McDonald's – Making special requests.
McDonald's employees are no stranger to special requests. They will make every attempt to accommodate their customers if they can. As customer demands change, new items are added and changed on their menus. Consider making requests for future menu items. like veggie burgers or other favourites.
Thank you for visiting The Naked Diabetic.
Disclaimer -This post may contain affiliate links. When a purchase is made through our links, The Naked Diabetic may receive a commission, at no cost to you.