This website may contain affiliate links. When a purchase is made through our links, The Naked Diabetic may receive a commission, at no cost to you.
Whether it is after Christmas or Thanksgiving there seems to always be lots of leftover turkey. If you have never made homemade turkey soup, then now is the time to get out the soup pot. This easy diabetic friendly Low Carb Turkey Rice Soup is the perfect recipe that makes the most of some of that leftover turkey.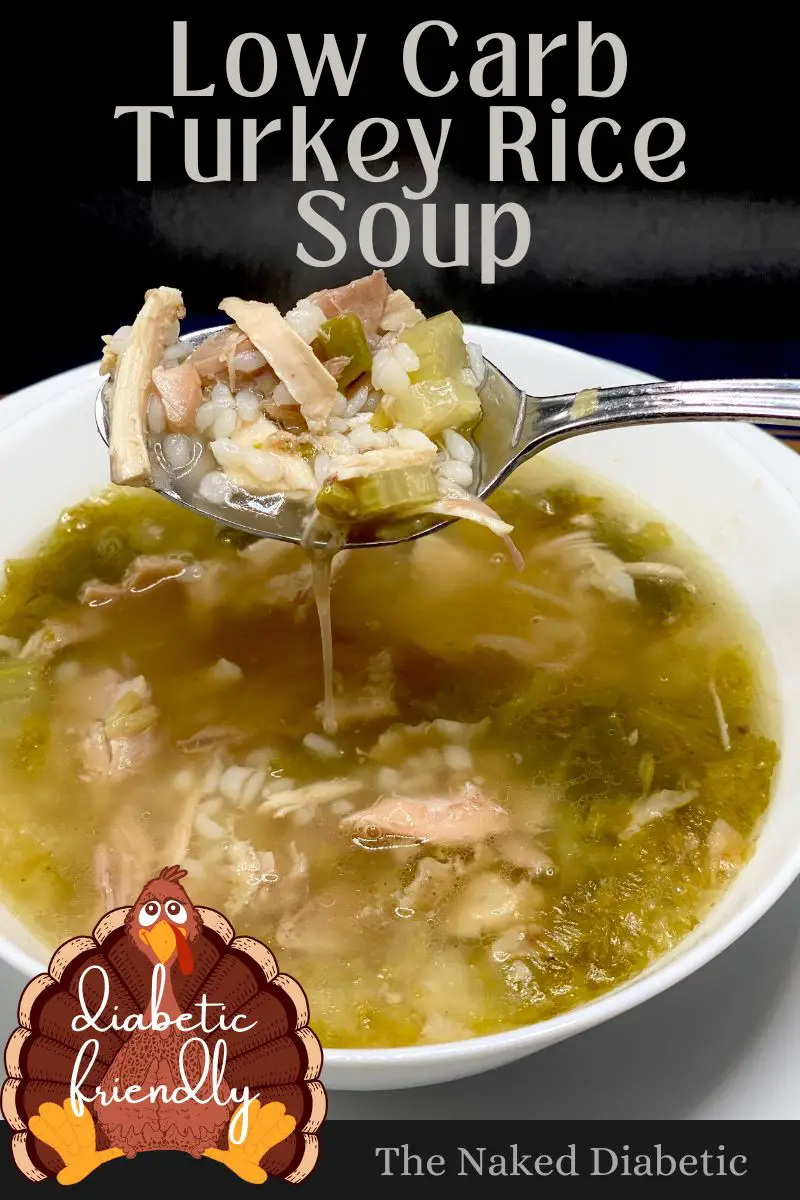 In this post, I will share a list of recommended kitchen tools used, a shopping list of ingredients, tips on using leftovers, the Low Carb Turkey Rice Soup recipe and nutritional values.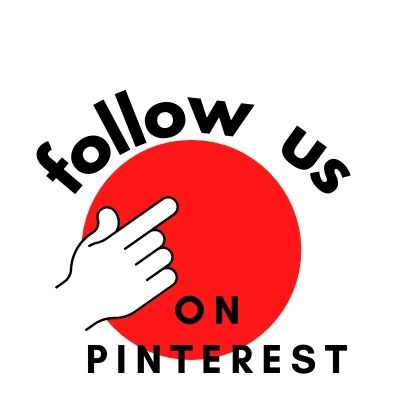 Recommended Kitchen Tools and Accessories
Large sieve
Cutting Board
Kitchen Knife (chefs knife)
Large Spoon or ladle
Need Kitchen Tools and Accessories?

Shopping List Of Ingredients
Turkey Broth ( if not making your own)
Celery stalks (4 stalks)
Onion (1 small)
Salt
Turkey meat (leftover)
Dried Thyme
Garlic (1 clove)
Green beans (1 cup) canned, fresh or frozen
Ground Black Pepper
Need Diabetic Friendly Ingredients for your pantry?

Helpful Tips and FAQs
Making the turkey soup base from scratch
This is by far the best soup base for any turkey soup. It is so easy to make and tastes unbelievably better than store-bought. Follow the simple steps listed below.
1 – After you have carved your turkey and removed all the meat you want, place the turkey frame and juices in a large stock pot or dutch oven. Be sure to add all of the bones and leftover bits of meat from your roasting pan. If there are any bits stuck on the bottom of the roasting pan, add a little water and scrape them up and pour them into the stock pot. It is a good idea to remove any skin and discard it prior to making the broth, to reduce fat. Add all bones, even the ones without meat. If you have roasted onions left in your roasting pan, add them also with the frame to the pan.
2 – Cover the turkey bones with water until it is fully submerged.
3 – Add 2 teaspoons of salt and bring to a boil.
4 – Once the broth is boiling, allow it to stay at a rolling boil for about 15 to 20 minutes.
5 – Reduce the heat and simmer for 30 minutes, covered. Add water if needed in order to keep bones covered.
6 – Remove from heat and allow to cool.
7 – Strain the broth, making sure to remove all bones and meat.
8 – Discard the bones and chop and reserve the meat for the soup.
Adding Leftovers to this turkey soup recipe.
Using Leftover turkey Meat
If you made the turkey soup base from scratch, (instructions above) remove all the meat from the boiled bones and discard the bones. Chop the turkey meat and add it to the required amount.
Chop turkey meat until you have 2 cups of chopped turkey.
Using Leftover Roasted Onions
If you roast your turkey with onions in the roasting pan (adds terrific flavour) strain them and chop them and set them aside to add to the soup.
Using other leftover vegetables
If you have leftover low carb vegetables (see list in substitutions), you can easily add them to your homemade turkey rice soup. Some low carb vegetables that are good additions to this soup include green beans, broccoli, cauliflower and mushrooms. If adding carrots, be mindful that carrots are not low in carbs, so limit the amount added to the soup.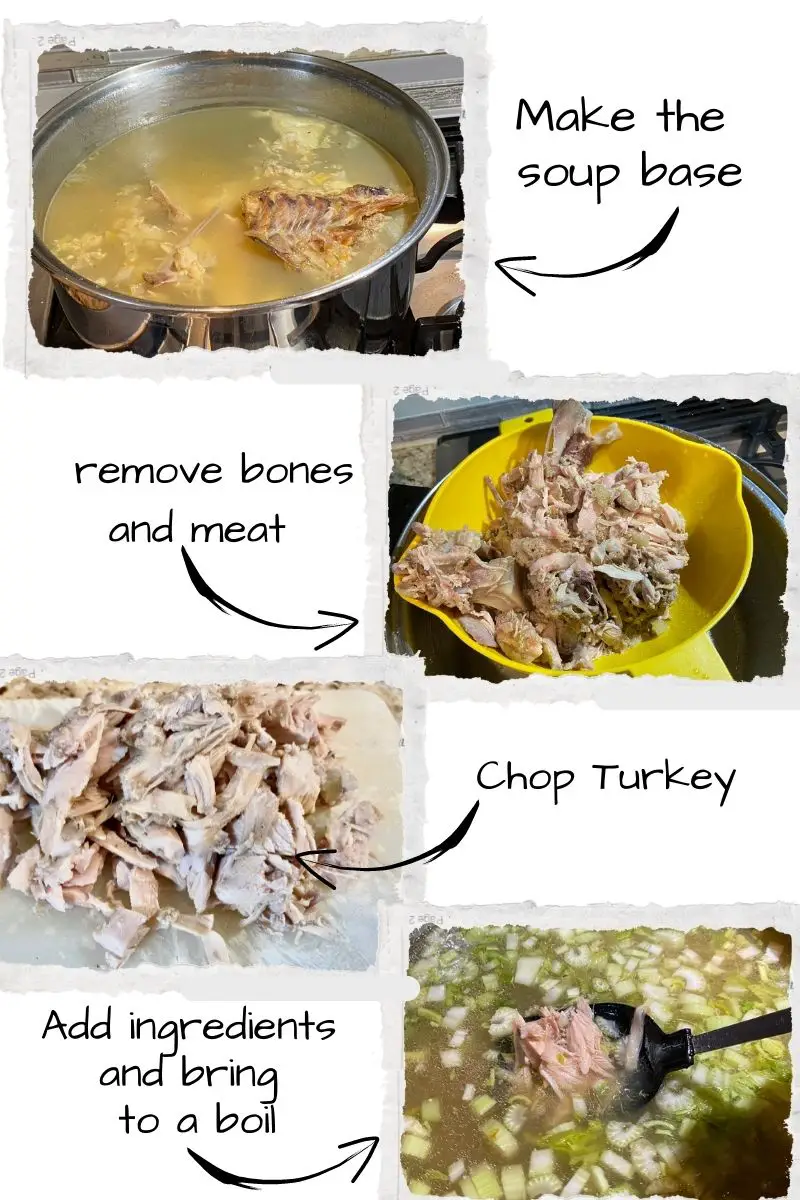 How to use Shirataki Rice
What is Shirataki Rice?
Shirataki rice is a rice look-alike made from Konjac flour, oat fibre and salt. Konjac flour is made from the root of the Konjac plant which is a vegetable grown in Asia. It is very low carb and is used in a lot of low carb and keto diets.
It is not recommended to consume large amounts of Konjac-based products as they can cause upset stomach bloating and diarrhea.
Preparing the Shirataki Rice
When you first open the package of Shirataki noodles or rice, you will notice a strong fishy smell. It doesn't taste fishy but it needs to be well-rinsed.
Pour the shirataki rice into a strainer and rinse for a couple of minutes under running water. Shirataki rice will absorb the flavours of the recipe that you put it in. When making this Low Carb Turkey Rice Soup, allow the soup to simmer with the rice followed by sitting for about an hour to absorb the flavours of the soup..
The texture is slightly chewier than real rice but overall is it an excellent substitute.
How to make this soup a creamy low carb turkey rice soup
To make this recipe of creamed Turkey rice just add one-half cup of milk or cream. Always remember to account for any alterations in the nutritional value.
How to store and freeze this soup
Store this soup in an airtight container refrigerated for up to one week, less if you decide to add milk or cream.
This Low Carb Turkey Rice Soup can be easily frozen. Freeze in an airtight container for up to 2 months. If you plan to make this soup a creamed version, I recommend that you don't freeze the creamed version. Add milk or cream after thawing. This lessens the chance of curdling or separating.
Substitutions for recipe ingredients
Substituting the turkey
You can easily substitute the chopped turkey with chopped chicken. Using chicken doesn't alter the nutritional values. You can easily boil and make the homemade soup base using the chicken bones in the same manner as the turkey.
Substituting the Shirataki Rice
If you don't like shirataki rice or don't have access to it, feel free to substitute it with Low Carb Cauliflower rice. Making this substitution will alter the nutritional information slightly. I do not recommend using real rice due to the high amount of carbs. If you are not concerned with making this recipe diabetic-friendly, then using regular rice is fine, but the carbs and calories will significantly be increased.
Substituting the chopped green beans
If you want to substitute the green beans, choose a low carb vegetable from the list below. Substituting the vegetables can alter the taste of the soup.
Low Carb Vegetables
Cauliflower – chopped
Broccoli – chopped
Brussel sprouts – chopped
Celery – chopped (just add more to make up for the beans)
chopped cabbage
Bok choy
Zucchini
Peppers – chopped
Swiss chard
Kale
Check for the carb content in vegetables that you are substituting before you make a change in the recipe.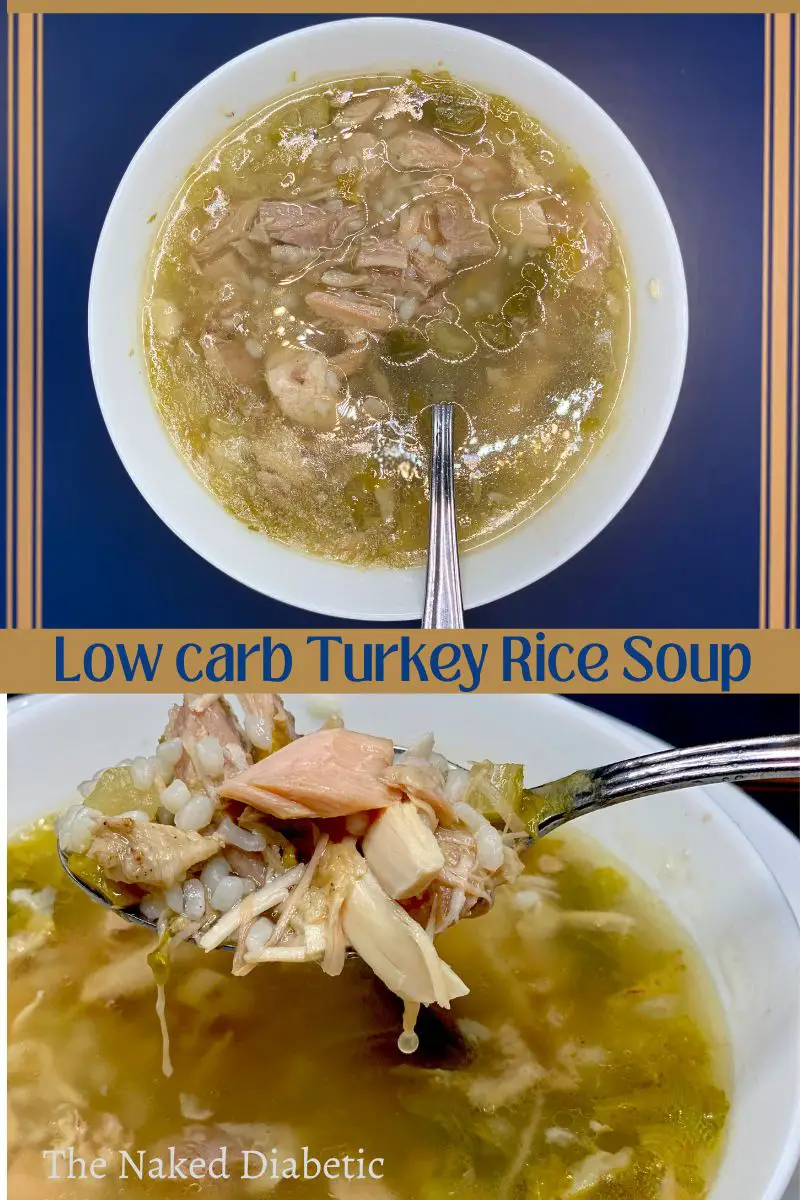 Diabetic Friendly Low Carb Turkey Rice Recipe
Low Carb Turkey Rice Soup Recipe
A low carb diabetic friendly version of Turkey Rice Soup, made from scratch.
Ingredients  
8

cups

Turkey broth (see instructions to make homemade)

2 ½

cups

turkey meat – chopped

1

cup

green beans – chopped

1

cup

Shirataki Rice

½

cup

Celery – chopped

½

cup

onion – chopped

1

Clove

Garlic – Minced

2

tsp

Salt

½

tsp

Ground black pepper

½

tsp

Thyme – chopped
Instructions 
Using a sieve, strain and rinse the Shirataki rice. (very important)

In a dutch oven or stock pot, combine all ingredients, cover and bring to a rolling boil.

Boil for approximately 15 minutes and then reduce to a simmer.

Simmer, covered for an additional 20 to 30 minutes.

Allow the soup to sit for 1 hour with the lid on. Do not open the lid.

Reheat and then allow to cool slightly and serve.
Notes
Nutritional Information
The following information is for 1 serving that is one 10 ounce bowl of low carb turkey rice soup made with listed recipe ingredients.
Calories – 110
Total Fat – 2.5 gr
Saturated fat – .4 gr
Total Carbs – 5 gr
Fibre – 2 gr
Net Carbs – 3
Proteinv – 12 gr
I hope you enjoy this easy Low carb Turkey Rice soup recipe. It is a wholesome esy to make diabetic friendly soup.
Thank You for visiting The Naked Diabetic
This website may contain affiliate links. When a purchase is made through our links, The Naked Diabetic may receive a commission, at no cost to you.