Disclaimer -This post may contain affiliate links. When a purchase is made through our links, The Naked Diabetic may receive a commission, at no cost to you.
Growing up on a farm meant lots of fresh fruit and vegetables. My mother had a healthy rhubarb patch and I remember picking it and even eating it raw. Yep, that's a little tart but also tasty. Rhubarb is a naturally low-carb vegetable. That's right, rhubarb is. a vegetable. This Low Carb Rhubarb tart is the perfect combination of sweetness and tartness all in one dessert.
Fresh rhubarb can be easily cooked into a sauce (stewed Rhubarb) and used as toppings for ice cream or in recipes like our Sugar-Free Strawberry Rhubarb Cheesecake (which is really yummy, by the way). When making this recipe, you will find many of the ingredients in your diabetic-friendly pantry.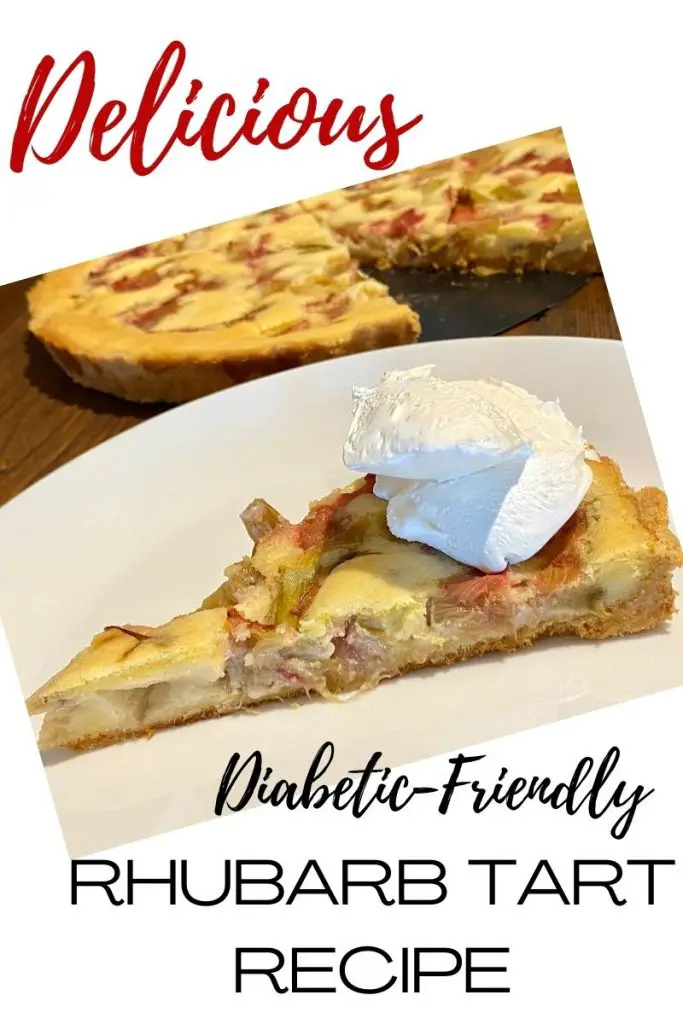 In this post, I will provide a list of kitchen tools needed to make this recipe, a shopping list of ingredients, the recipe for our Low Carb Rhubarb Tart, and the nutritional information per serving. I will also provide tips for buying rhubarb, just in case you are a first-timer.
Kitchen Tools needed for this recipe
Mixing Bowls
Measuring Cups
Measuring Spoons
Pastry blender
whisk
spoon
Need Kitchen Supplies?

Shopping list of ingredients for this recipe
canola oil
heavy cream
eggs
all-purpose flour
butter
rhubarb stalks
Need Diabetic Friendly Ingredients?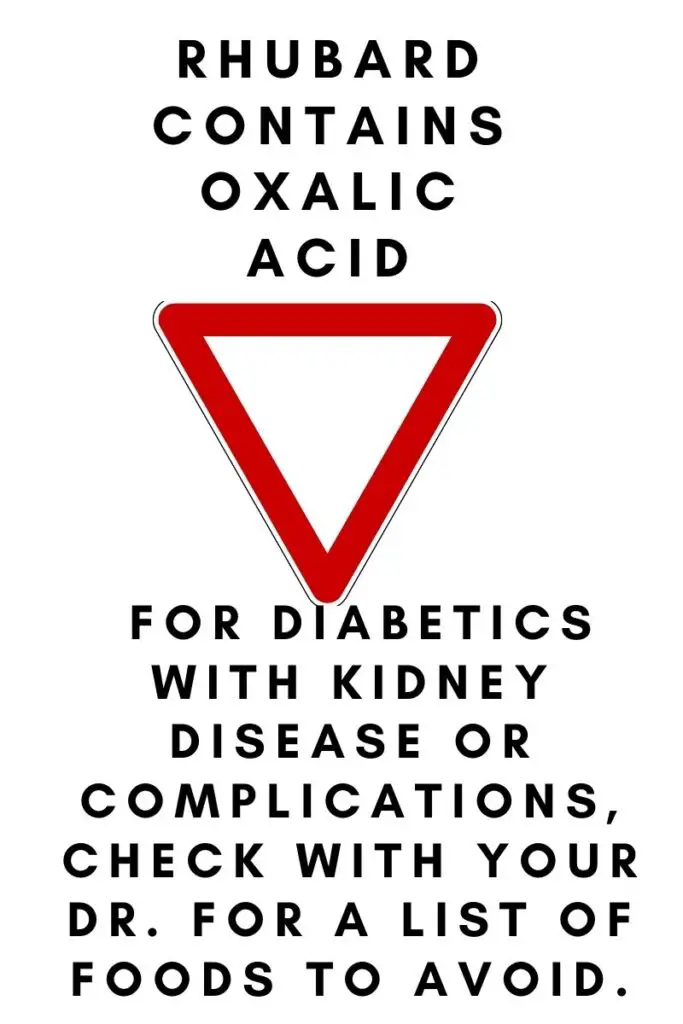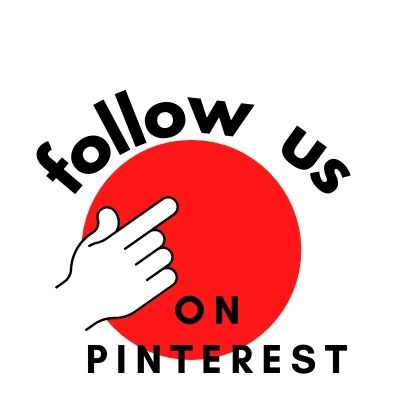 Recipe for Low Carb Rhubarb Tart
Low Carb Rhubarb Tart Recipe
Delicious Diabetic-Friendly Rhubarb Tart Recipe
Ingredients  
Crust
1

cup

Almond Flour

1/2

cup

coconut flour

1/3

cup

Splenda granulated sweetener

1/3

cup

canola oil
Filling
3 1/2

cups

chopped fresh rhubarb

2/3

cup

Splenda granulated sweetener

1/4

cup

all-purpose flour

2

large

eggs

1/4

cup

butter – melted

1/2

cup

heavy cream
Instructions 
Crust
Preheat the oven to 350° F (175°C)

In a mixing bowl, add all crust ingredients.

Using a pastry blender, mix thoroughly

Bake in the center of the oven for 10 minutes, or until golden brown.

Remove from oven, let sit while making the filling.
Filling
In a large mixing bowl, add all of the filling ingredients, except the rhubarb.

Whisk the filling ingredients together, until well mixed.

Pour the filling into the baked crust and let settle.

Place the chopped rhubarb into a microwave safe bowl and microwave on high for 1.5 to 2 minutes.

The rhubarb should just be turning soft but still, have shape.

Drain any liquid from the rhubarb with a sieve.

Spoon the rhubarb onto the filling, evenly distributing it around the tart.

Bake for approximately 1 hour. The center should be set, and not runny and the edges should just have a hint of golden colour.

Remove the tart from the oven and let it cool on a wire rack for 1 hour before cutting.
Making the Crust
When making any of our diabetic-friendly recipes that use almond flour or coconut flour in the crust, it is a good idea to sift the dry ingredients. I did not include that in the instructions in the recipe but thought it deserved mentioning.
Sifting breaks up any lumps and keeps the flour light and fluffy.
Almond Flour is made by finely grinding almonds and Coconut Flour is made from finely ground dried coconut meat. When purchasing Almond or Coconut flour, always look for the extra-fine grind, for the best results when baking.
You can substitute the Almond Flour and Coconut flour with all-purpose flour, but keep in mind that the nutritional values will be altered and carbs will be increased.
The crust for this recipe should be fully baked prior to adding the filling.
Once baked, add filling and then spread rhubarb [pieces over the top. Once completed, bake in over as directed. (see image below)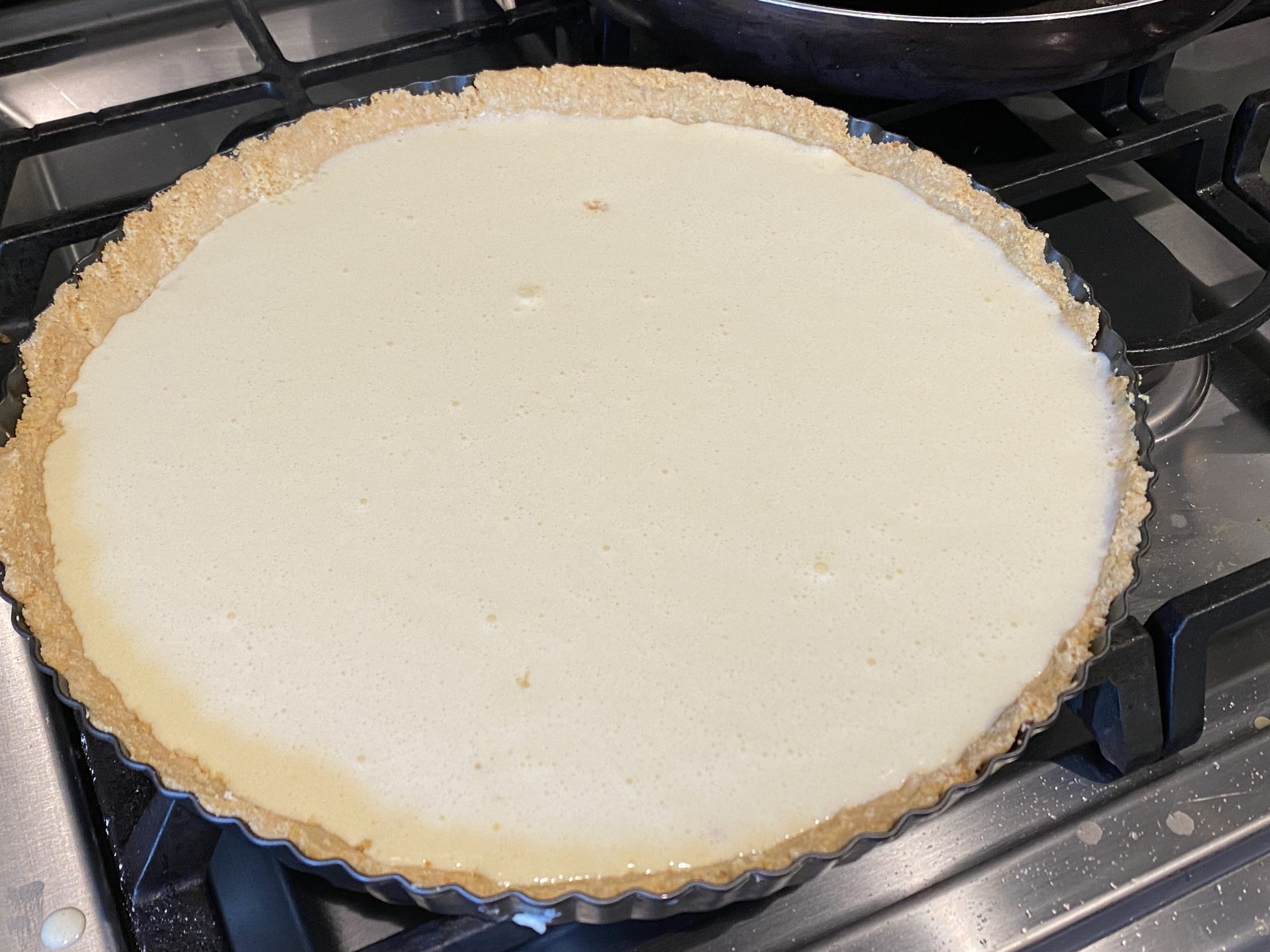 Nutritional Information for one serving of Low Carb Rhubarb tart
Tips for buying fresh rhubarb
When shopping for Rhubarb, it is helpful to know that there are two types of rhubarb, field or farm-grown rhubarb and rhubarb that are grown in a greenhouse preferred to as hothouse rhubarb.
Field or farm-grown rhubarb is easily distinguished by its dark red stalks. The flavour of field or farm-grown rhubarb is much stronger and has a more intense rhubarb flavour.
The stalks should be firm. Firm rhubarb stalks mean that the stalks are not dried out. If you see limp or droopy stalks, do not purchase them. a firm stalk will be juicier and more flavourful than a limp one.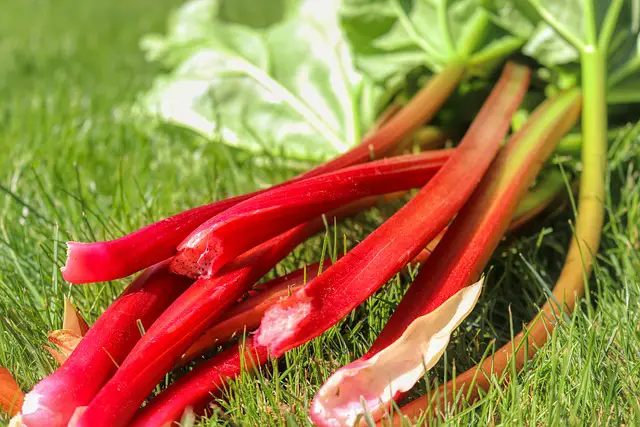 Shiny skin on the rhubarb also is a good indicator of the freshness of the rhubarb. if the stalks appear dull they are past their peak. The nice shine or gloss on the stalk is a sign of freshness.
Field or farm-grown rhubarb is usually found in local farmers' markets and local markets that sell fresh farm produce.
Opinions vary, but I always find that the young thinner stalks are sweeter and juicier than the big fat ones.
Hothouse Rhubarb is usually found in supermarkets or large grocery store chains.
Hothouse rhubarb is lighter in colour, usually with pinkish or green stalks.
Whichever you choose, avoid rhubarb that has blemished stalks or ends that are curling or appear to be drying out.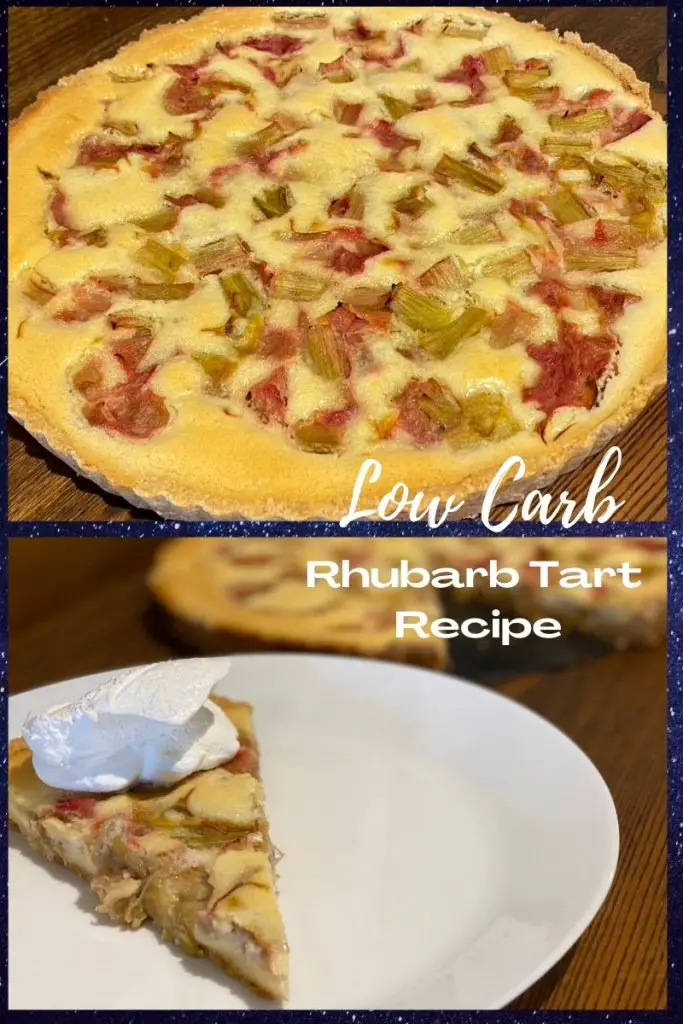 I hope you enjoy this Low Carb Rhubarb Tart recipe.
Thank you for visiting The Naked Diabetic
Disclaimer -This post may contain affiliate links. When a purchase is made through our links, The Naked Diabetic may receive a commission, at no cost to you.