Disclaimer -This post may contain affiliate links. When a purchase is made through our links, The Naked Diabetic may receive a commission, at no cost to you.
This Sugar-Free Chocolate Sauce recipe, which is a diabetic version of Chocolate Magic Shell, was a staple in my home growing up (before I had even heard of the Chocolate magic shell). I saw it at a friend's home once and remarked, that it was just like my mother's chocolate sauce that hardened on ice cream. This is also a great sauce to use drizzled on some of our chocolate recipes, such as our Sugar-Free Chocolate Cheesecake, or our Sugar-Free Chocolate Brownies
The first time I had this sauce was at Easter. Being a diabetic meant that I could not have traditional chocolate, so my mother would make a diabetic-friendly easter bunny out of ice cream, make this sugar-free chocolate sauce recipe, and coat the bunny with it. It hardened quickly, just like chocolate magic shell sauce. It was super cute and I looked forward to it every year.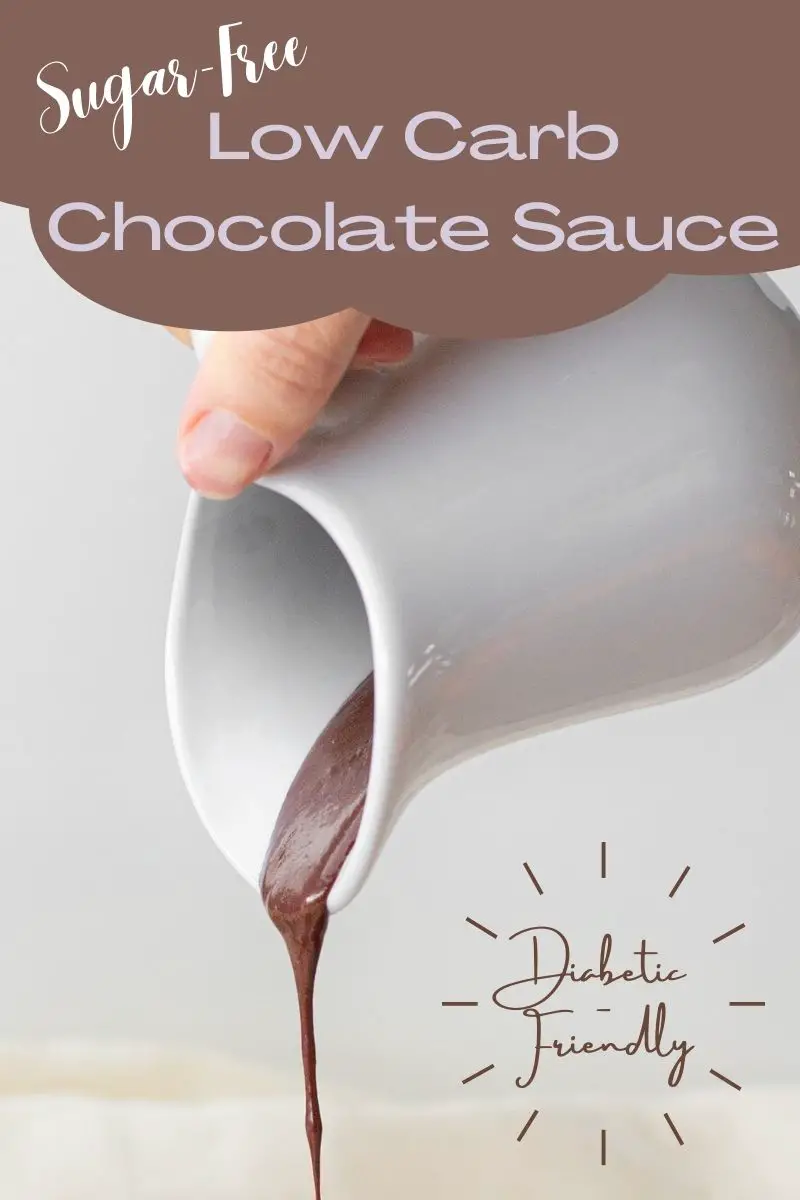 In this post, I will share a list of kitchen tools needed to make this recipe, a shopping list of ingredients, the Sugar-Free Chocolate Sauce Recipe, nutritional information and some helpful tips.
Kitchen Tools needed for this recipe
Shopping list of ingredients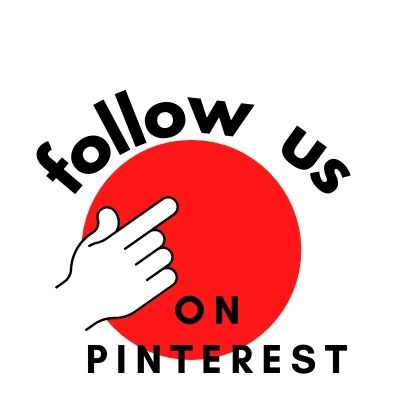 Sugar-Free Chocolate Sauce Recipe
Sugar-Free Chocolate Sauce Recipe
Easy diabetic Copycat Magic Shell Recipe. Sugar-free and low carb.
Ingredients  
1

Tbsp

butter

3

tbsp

cocoa powder

1

tbsp

cornstarch

1

cup

skim milk

1

tbsp

liquid Stevia

1/2

tsp

vanilla extract

tiny pinch of salt
Instructions 
In a small saucepan, melt the butter.

Add all ingredients, except the vanilla extract

Whisk until well combined.

Stir constantly, until the sauce starts to thicken.

Once thickened remove from heat and stir in vanilla.
Nutritional Infomation
The Nutritional information for this recipe will be provided for the entire recipe and then for 1 tablespoon. If dividing the recipe into different portions, just use the full recipe information and divide it by the number of portions you have used.
Full Recipe: Nutritional information
Calories – 256
Total fat – 14.2 grams
Saturated fat – 8.9 grams
Trans fat – 0.5 gram
Carbohydrates – 29 grams
Fibre – 6 grams
sugars – 12 grams
Protein – 12 grams
1 Tablespoon: Nutritional Information
Calories – 16
Total Fat – 0 .9 gr
Saturated fat – 0.5 gr
Trans fat – 0
Carbohydrates – 1.8 gr
Fibre – 0.38 gr
Sugars – 0.75 gr
Protein – 0.75 gr
Storing the Sugar-Free Chocolate Sauce
This Sugar-free Chocolate Sauce recipe contains dairy (milk and butter) and should be stored in the refrigerator. Store it in a mason jar or airtight container. If you find that it gets too thick in the fridge, microwave it for 10 seconds to warm it up.
Helpful Tips and FAQ
What can I use this Sugar-Free Chocolate sauce recipe with?
You can use this as an ice cream magic shell but there are many other uses for this great chocolate syrup.
use it as syrup to make chocolate milk. Add a tablespoon to a glass of milk for quick and easy chocolate milk. Add more syrup as desired.
Use it as a fruit dip for strawberries, pineapple or apples.
Use it like fondue for warm dipping sauce.
Use is in a chocolate fountain. (add a couple of extra tablespoons of skim milk to make it thinner)
Use it as a drizzle for dessert recipes (like our chocolate cheesecake)
dip our sugar-free coconut macaroons in it for an extra punch of chocolate flavour.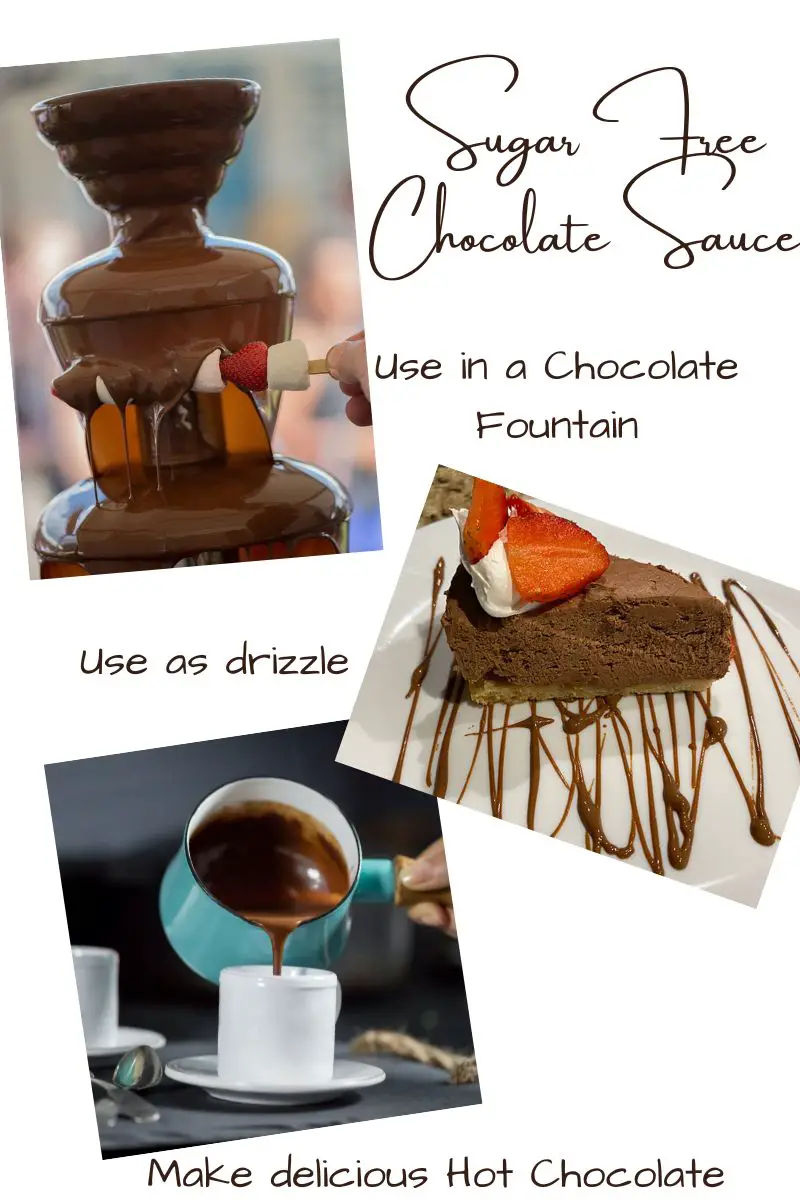 Butter – Salted or Unsalted? Either salted or unsalted butter is fine. If using salted butter, taste the sauce before adding the pinch of salt.
Salt – Iodized or Sea salt? Either is fine. Salt is a flavour enhancer and you only need to add a few grains of salt. I use sea salt, but it is a matter of preference.
Cocoa – Powdered cocoa comes in dark, special dark or regular. Consider this when choosing your cocoa powder. Always make sure that the cocoa powder is pure and has no sugar added. I like Ghiradelli cocoa powder as I find it a little more rich in chocolate flavour, but use what you like for this Sugar-Free Chocolate Sauce recipe.
Liquid Sweeteners – I like liquid Stevia, but you can use liquid Sugar-Twin or your favourite liquid sweetener. Just make sure that it is a 0 calorie, 0 carb sweetener. Using powdered sweeteners is not recommended.
Milk – I use non-fat Skim milk in this recipe. I light the consistency of the finished sauce. if you want to use keto-friendly milk such as Almond milk or Soy Milk, you can easily substitute the milk. It will result in a little thicker sauce. It also changes the flavour slightly. Using almond milk or soy milk will also further reduce the carbs.
Cornstarch – You can use other thickeners if desired, but I find that cornstarch provides the best results in this recipe. Other options are Xanthum Gum and Glucomannan. If substituting, you will need to adjust the amount as only a small amount may be needed. To make this sauce thicker add another teaspoon of cornstarch.
I hope you enjoy this easy-to-make Sugar-Free Chocolate Sauce recipe. Make it and enjoy it, whenever you need a bit of chocolate indulgence.
Thank You for visiting The Naked Diabetic
Disclaimer -This post may contain affiliate links. When a purchase is made through our links, The Naked Diabetic may receive a commission, at no cost to you.