This website may contain affiliate links. When a purchase is made through our links, The Naked Diabetic may receive a commission, at no cost to you.
After making our awesome Low Carb Diabetic Pizza Crust recipe, you absolutely need a diabetic Sugar Free Pizza Sauce recipe to go with it. Having a good quality pizza sauce just takes your pizza to the next level.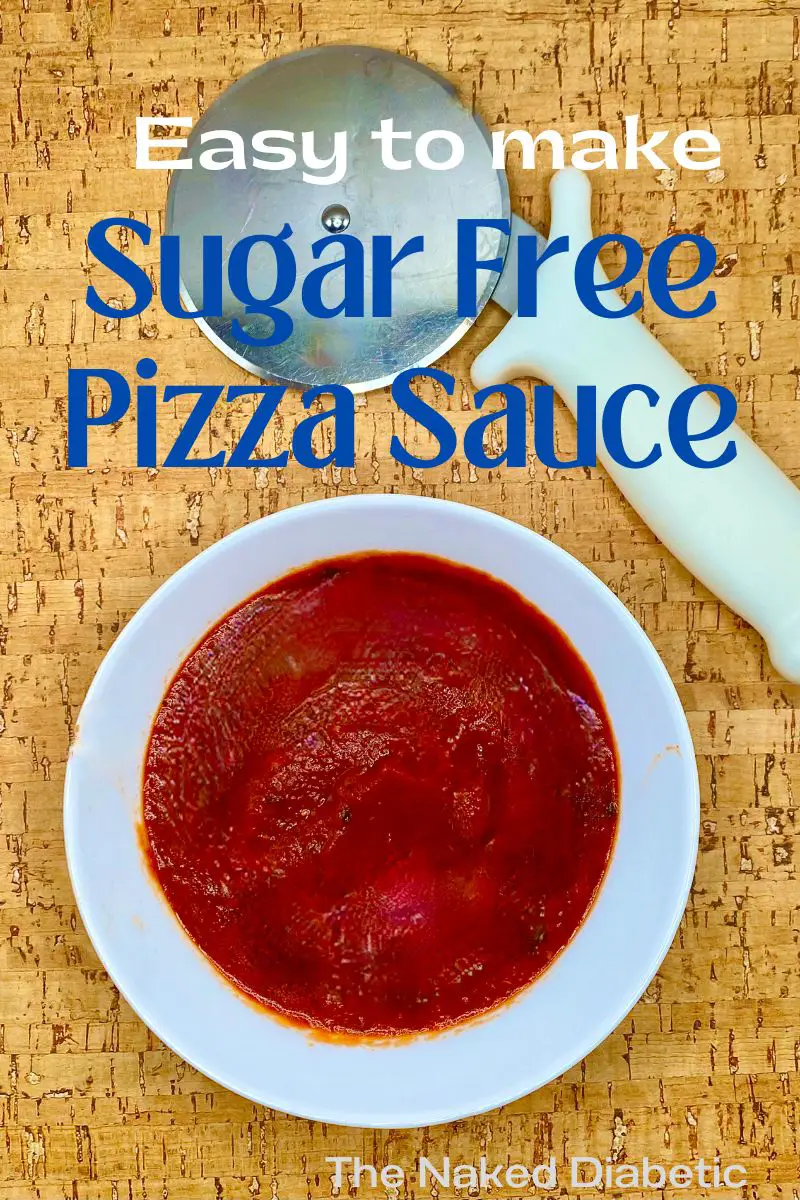 In this post, I will share a list of kitchen tools recommended, a shopping list of ingredients, helpful tips and FAQs, our diabetic Sugar Free Pizza Sauce Recipe, and nutritional information.
Recommended Kitchen Tools
Measuring Cups
Measuring Spoons
Mixing Bowl
Whisk or mixing spoon
Saucepan
Food processor/Blender
Need Kitchen Tools?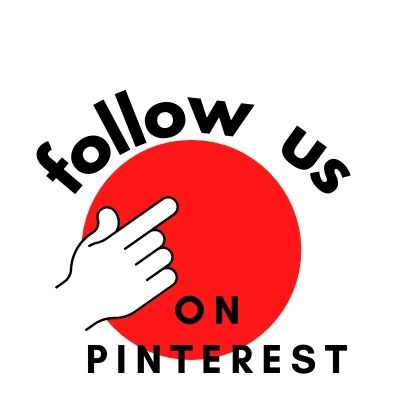 Shopping List of Ingredients
Crushed Tomatoes
Tomato paste
Basil – fresh chopped
Oregano – fresh chopped
Salt
Garlic Powder
Need Diabetic Friendly Ingredients for your kitchen?

Helpful Tips and FAQs
Making fresh crushed tomatoes
You can use canned crushed tomatoes or make them fresh. It is very easy to make fresh crushed tomatoes. I recommend using Roma Tomatoes, as they are better tomatoes for pastes and sauces, as they are less juicy. and will result in a thicker sauce. To easily make fresh crushed tomatoes follow the steps listed below.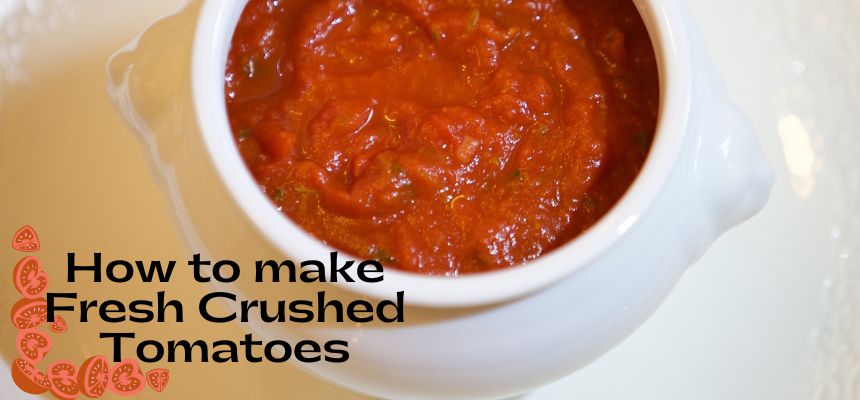 1 – Wash and score the bottom of each tomato with an X.
2 – Bring a saucepan of water to a boil. Place tomatoes in the boiling water. Tomatoes should be completely covered by boiling water.
3. – When tomatoes have been in the boiling water for about one minute, remove them with a slotted spoon.
4. – Place the tomatoes into a bowl of ice water – for about 10 seconds.
5. – Remove the tomatoes from the ice water and slide the skin off of them.
6. – Place the peeled tomatoes into a food processor or blender and pulse, until they are the consistency of crushed tomatoes.
7. – Use immediately or store refrigerated, or frozen.
Making Crushed Tomatoes from Canned whole or diced tomatoes.
Sometimes crushed tomatoes are not available but you can find canned whole tomatoes, sliced or diced tomatoes.
You can easily turn them into crushed tomatoes by pulsing them in a food processor for a few seconds.
If you find that the results are a bit too watery, remove some of the juice with a fine mesh strainer or spoon.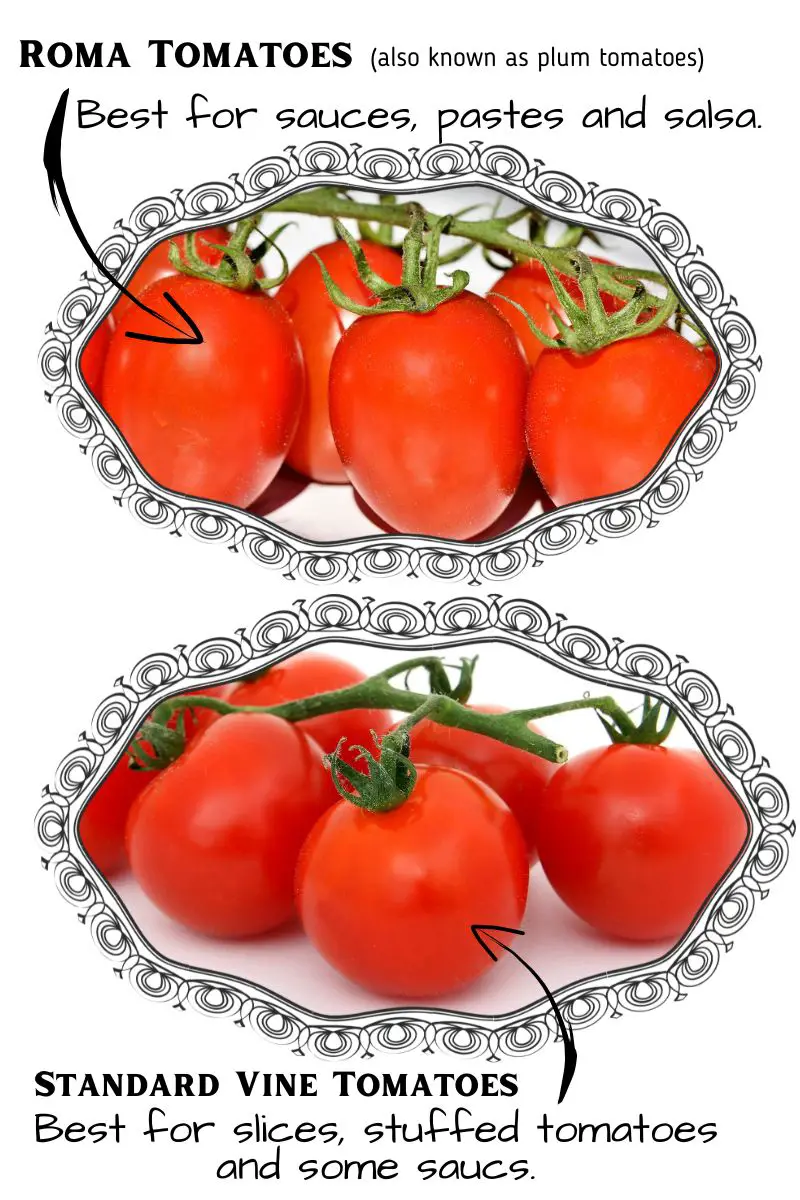 Substituting or omitting ingredients
Spices
– The spices listed in this recipe are spices that are found in traditional pizza sauce. If you wish to add or replace the spices, by all means, make the recipe work for you. Changing the spices, should not alter the nutritional values unless you are adding sugar-based ingredients or additives that are high in carbs.
Crushed Tomatoes
In this recipe, I used canned crushed tomatoes, as noted above, you can easily make crushed tomatoes from other varieties of canned tomatoes or you can make them from scratch using fresh tomatoes.
Make sure if you are substituting with other products, that you do not choose something that contains sugar, such as some tomatoes sauces and pasta sauce.
Sweetener
I always use a sweetener that does not contain sugar alcohol, such as Splenda. As I mention in most of my posts, I find products that contain sugar alcohols, cause my blood sugar to rise, defeating the whole idea of making my recipes sugar-free. If you have a preferred sweetener, feel free to make substitutions. Always keep in mind that changing the ingredients may alter the nutritional information.
Replacing fresh spices with dried
You can easily swap out the fresh herbs for dried ones. This recipe calls for chopped fresh basil and chopped fresh oregano. Use the amounts listed below if using dried versions.
1 tbsp Fresh Basil – chopped = 1 tsp dried Basil
1 tbsp Fresh Oregano Chopped – 1 tsp dried oregano
Adjust the amount according to taste.
Do I really need to cook this sauce?
I have seen many recipes where the ingredients are just whisked together in a bowl and used immediately. You can do that, but you won't get the richness of the flavours that you expect from a good quality pizza sauce. The simmering of the sauce allows all of the flavours to come together and create that richness that we are all looking for.
It only adds a few more minutes and is well worth the effort.
How to store this Sugar Free Pizza Sauce
Store this Sugar Free Pizza Sauce in an airtight container refrigerated for up to 3 weeks.
Freezing Sugar Free Pizza Sauce
Freeze this sugar free pizza sauce for up to 6 months in an airtight container. For easy-to-use portions, divide into desired portions before freezing.
A good example is when making pizza pockets, freeze in ice cube trays and use as desired. Once frozen place them in a large Ziploc freezer bag with the nutritional information written on the outside of the bag.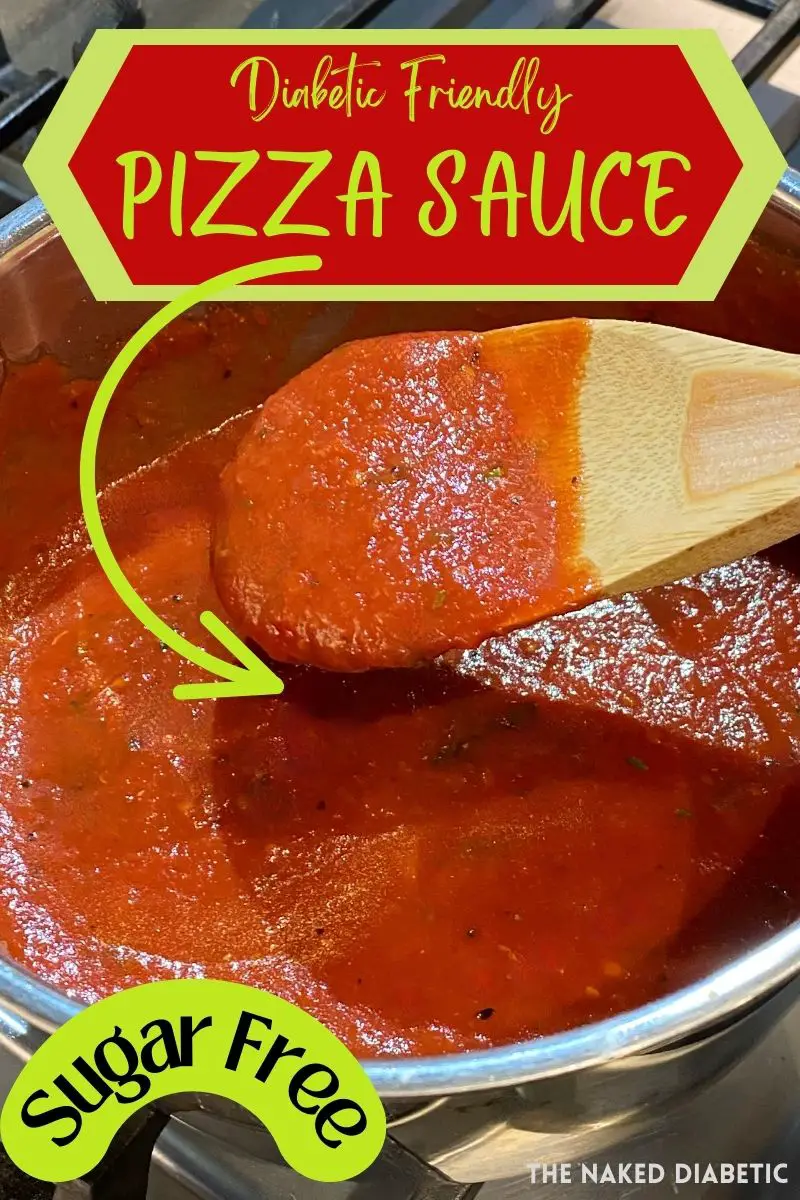 Simple Diabetic Sugar Free Pizza Sauce Recipe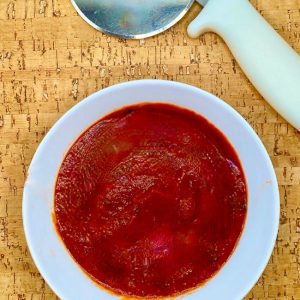 Diabetic Sugar Free Pizza Sauce Recipe
An easy to make, diabetic friendly pizza sauce.
Ingredients  
1

tbsp

Olive oil

1

clove

garlic – minced

14

ounces

Crushed Tomatoes

2

tsp

Splenda Sweetener

1

tbsp

Fresh Basil – chopped

1

tbsp

Fresh Oregano Chopped

1/2

tsp

Salt

pinch

Ground Black Pepper

3

Tbsp

Tomato paste
Instructions 
Pour olive oil into a medium sized saucepan and heat over medium to high heat.

Saute the garlic for a minute or 2 until fragrant.

Add the chopped basil and oregano and mix into the garlic. Stir for a few seconds.

Add the remainder of the ingredients.

Bring the sauce to a boil and reduce the heat to a simmer.

Simmer for 15 to 20 minutes and then remove from the heat.

Allow to cool before spreading over fresh dough.
Notes
Use with our Low carb Diabetic Friendly Pizza Crust Recipe
Nutritional Information
The nutritional information provided here is for the entire Sugar Free Pizza Sauce recipe. Calculate individual serving information by dividing by the number of portions you choose.
Calories – 296
Total fat – 15 gr
Saturated Fat – 2 gr
Total Carbs – 40 gr
Fibre – 11 gr
Net Carbs – 29 gr
Protein – 9 gr
I hope you enjoy this easy sugar-free pizza sauce recipe. It is a great go-to recipe when you are making low-carb pizza, pizza pockets or panzarottis.
Thank You for visiting The Naked Diabetic.
This website may contain affiliate links. When a purchase is made through our links, The Naked Diabetic may receive a commission, at no cost to you.