Disclaimer -This post may contain affiliate links. When a purchase is made through our links, The Naked Diabetic may receive a commission, at no cost to you.
Regardless of the time of year, Asparagus can usually be bought in the local supermarket. When you can get it fresh from the field, it is always the best. Asparagus is a perfect side dish for any diabetic-friendly meal. These three easy-to-make asparagus recipes are ones I use often and are loved by the whole family.
IOn his post you will find, helpful information about asparagus, tips on how to choose asparagus, tips on how to keep asparagus fresh at home, information on how to cook asparagus and three recipes for healthy asparagus side dishes.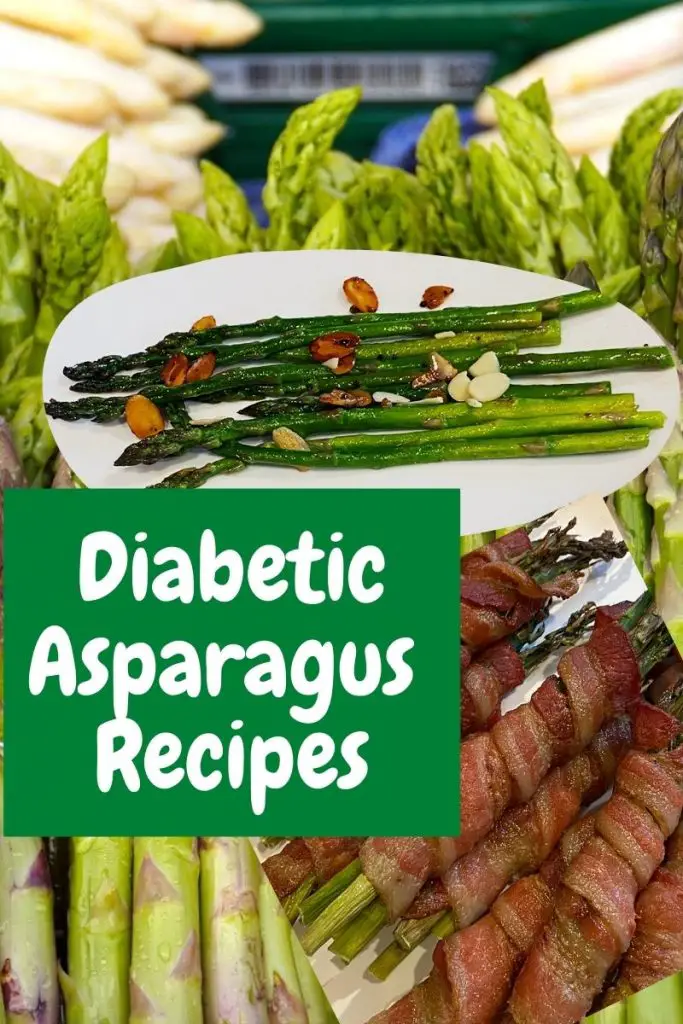 The three most common types of Asparagus
There are 5 species of Asparagus. Not all of these are edible. The Asparagus that we see in the local farmer's market or supermarket is the most common and comes in many varieties.
Common Green Asparagus
The Jersey King variety is the most common green asparagus variety. that is what is in many grocery stores and markets. It can be thin stalks or thicker stalks and usually around they are usually around 8 inches tall. there are other green varieties, such as Jersey Giant, Jersey Knight and Mary Washington, which are all common varieties in North America. They are all very similar, with the main difference being the height of the spear or stalk.
Green Asparagus is one of the most versatile. It can be eaten raw, steamed, baked, grilled or added to salads.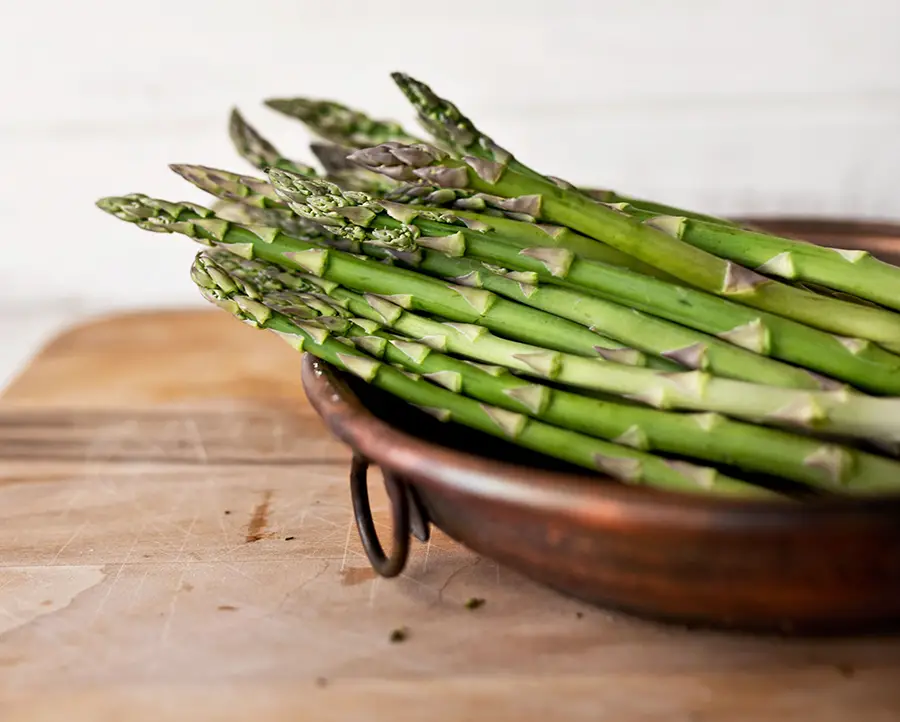 White Asparagus
White asparagus is a preferred variety in Europe over our common green asparagus.
The surprising thing about the white variety is that the reason that it is white is not that it is a different variety, but rather the white appearance is a result of the growing conditions. The asparagus is deprived of light causing no chlorophyll production resulting in the white colour.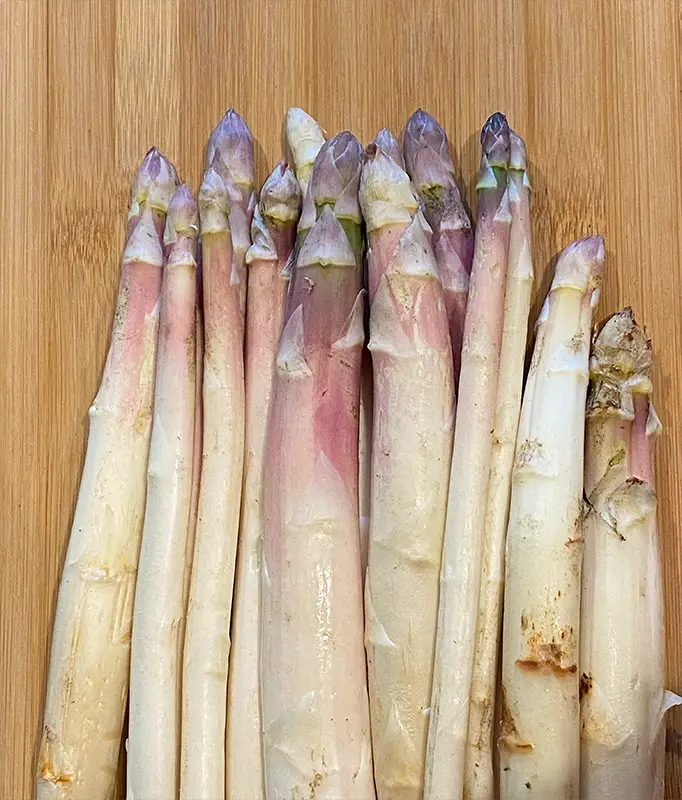 Always peel the white asparagus before cooking. It tends to be a bit woodier than the green asparagus. I assume that the tenderness of the green asparagus is due to the sun.
White asparagus doe not do well in salads or where it is eaten raw. The woodiness makes it too chewy for eating raw. Frankly, I think it's awful, but perhaps I just haven't been able to get the best ones to try. It isn't grown on many farms near me and I usually can only get it at the local farmers' market.
White asparagus does not have that nice snap that green asparagus has. It just bends.
Purple Asparagus
Unlike the previous two varieties of asparagus, purple asparagus should be eaten raw. When purple asparagus is cooked it loses its purple colour and turns green. Since it is more expensive, it is best to use it raw, so you can enjoy the benefit of the colour.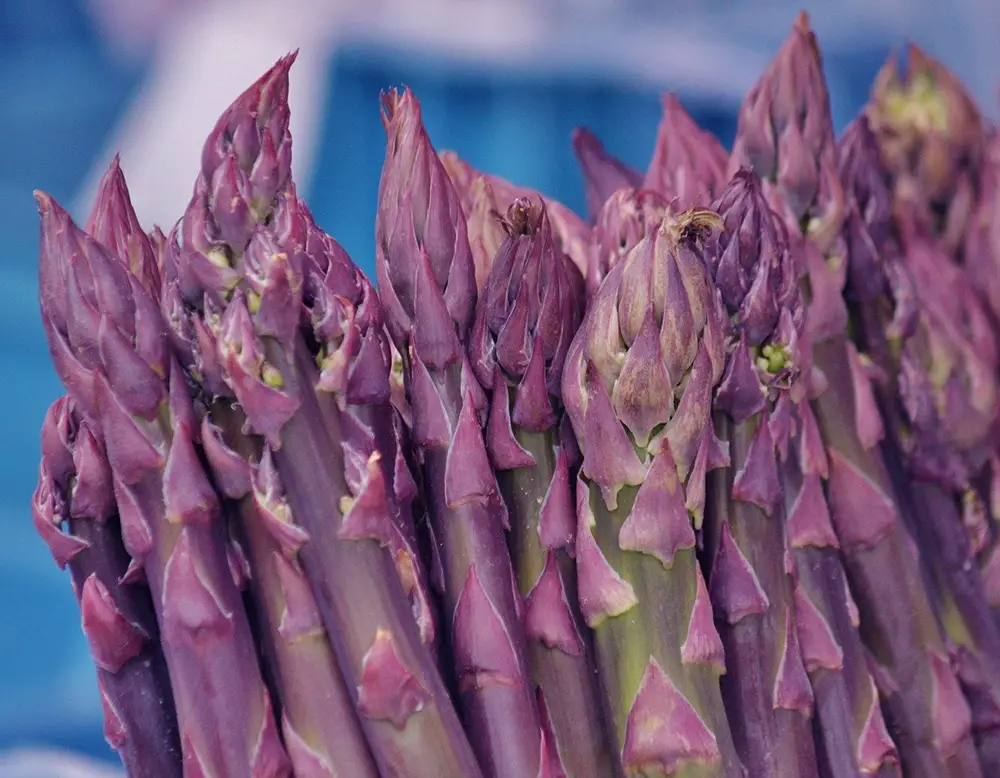 The purple variety is similar in size to the common green varieties. Purple asparagus is sweeter than the other varieties and can be eaten raw.
Being able to eat it raw is beneficial as you can easily use it to add colour to cold dishes, such as salads and appetizers. Take a slice of smoked ham, spread some garlic or onion flavoured cream cheese on it and wrap the purple asparagus in it. YUM!
How do you choose the best asparagus?
There are a few simple tips to help you get the best asparagus when shopping. You will want to look for the following attributes in order to make the best choice:
The stalks should feel firm to the touch.
stems should be able to snap when bent (except for white)
The stems should be able to stand up and not be limp or spongy feeling.
The base of the stalks should not be splitting or drying out. (stores often stand them in water to keep them moist)
The tips should be dark green in colour and fade as you look towards the base of the stalk.
Some of the tips may have a purple tinge to them and that is also a good sign.
If you're buying white or purple varieties, look for vibrant colours. The tips are the first indicator of old or asparagus that is going stale.
Look for tight tips that are not black or going mushy. the tips should feel firm when touched.
When the asparagus is standing in water, check to make sure the water appears fresh and isn't slimy.
Keeping Asparagus fresh at home
Asparagus should be chilled at home in the refrigerator.
Wrap the base of the stalks in wet water-soaked paper towels, to keep the stems from drying out or purchase an asparagus and herb keeper, like the one below.
Asparagus can be kept in the refrigerator for about 3 to 4 days.
Preparing and cooking Asparagus.
Asparagus can be steamed, fried baked or grilled, and of course, eaten raw.
Steaming Asparagus
An asparagus/vegetable steamer pot with a removable basket works amazing for steaming many vegetables, including whole carrots and corn on the cob.
When using this method asparagus only needs steaming for a few minutes as it cooks relatively fast. I steam mine for 5-7 minutes to maintain its crispness.
Baking Asparagus
Wire racks placed onto a sheet pan work very well. Line the pan with foil or parchment to catch the drips or any oils. If not using wire racks, use parchment or aluminum foil and brush the asparagus with olive oil or your preferred oil before baking.
Frying or Sauteeing Asparagus
A large-size skillet, that allows for the asparagus to lay side by side or spread out, works best.
You can also simmer the asparagus in your frying pan by adding a small amount of water (just enough water to cover the bottom of the pan, not covering the asparagus)
Grilling Asparagus
Whenever I grill asparagus, I use a grilling sheet, such as a Cookina. These reusable non-stick grilling sheets are amazing. I used them for vegetables and mushrooms. They are definitely an asset when grilling.
If you have ever had stuffed mushrooms off the grill, you will know what I mean, when I say that the grill sheets are excellent.
Easy to make Asparagus recipes
Sauteed Asparagus with Almonds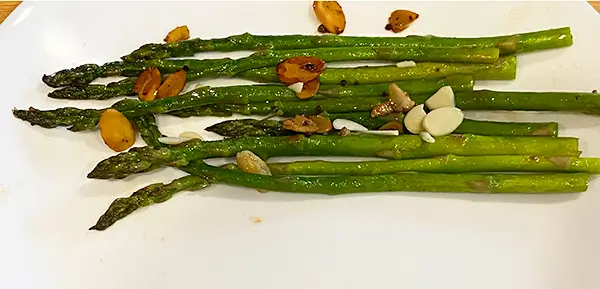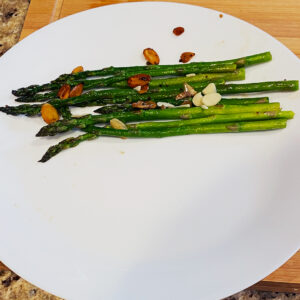 Sautéed Asparagus with Almonds
An easy to make asparagus recipe, that goes with any entree. Healthy and easy to follow recipe.
Ingredients  
1

bunch of asparagus

2

tbsp

canola oil ( or your favourite oil for frying)

2

tbsp

sliced almonds

1

clove

garlic, minced
Instructions 
Wash asparagus and slice off the bottom 1/3 of the stalk.

In a large skillet, heat oil over medium to high heat

Sautee the garlic and 1 tbsp of the almonds, for about 2 minutes.

Add the asparagus, in a single layer-do not overlap

Continue to saute for about 5 minutes, turn halfway through cooking

Add the remaining almonds and mix them in with the asparagus.

Saute for another minute.
Nutritional information for Sauteed Asparagus with Almonds
Per serving:: KCals 30 cal, Total Carbs 2.7 dietary fibre 1.3gm
---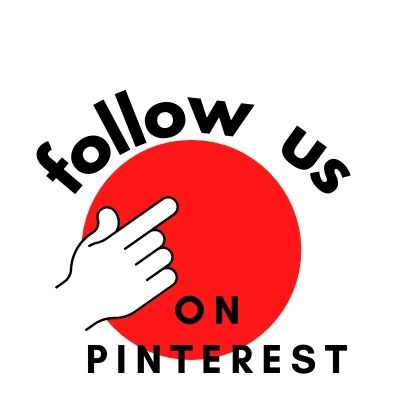 Recipe for Bacon Wrapped Asparagus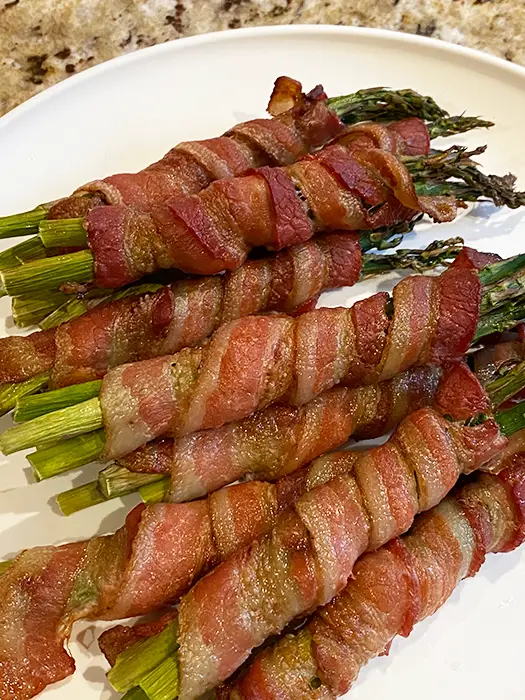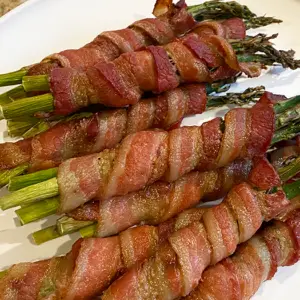 Bacon Wrapped Asparagus
An easy to make low-carb diabetic-friendly side dish, that goes perfectly with any meal.
Ingredients  
1

lb

Asparagus (usually one bunch)

1

package

thinly sliced bacon (375 grams or about 3/4 lb or 454 grams))

1

tbsp

olive oil

pinch

salt
Instructions 
Preheat oven to 400°F (180°C)

Wash the asparagus and trim off the bottom 1/4 of the stalks.

Line a sheet pan with aluminum foil or parchment paper.

Place wire baking rack onto the sheet pan.

Take 2 or 3 stalks and hold them together as you wrap one slice of bacon around them. Start at the bottom and wrap to the top of the asparagus spears.

Place onto wire baking rack.

Repeat until all the asparagus is wrapped.

Bake on center rack of oven for approximately 20 minutes, or until the bacon appears crispy.

Remove and serve immediately.
Nutritional Info for Bacon Wrapped Asparagus
Per serving – KCals 108, Total Carbs 2.4gr, Dietary Fibre 1gr. sugars 0.7gr
Easy to make Simmered Asparagus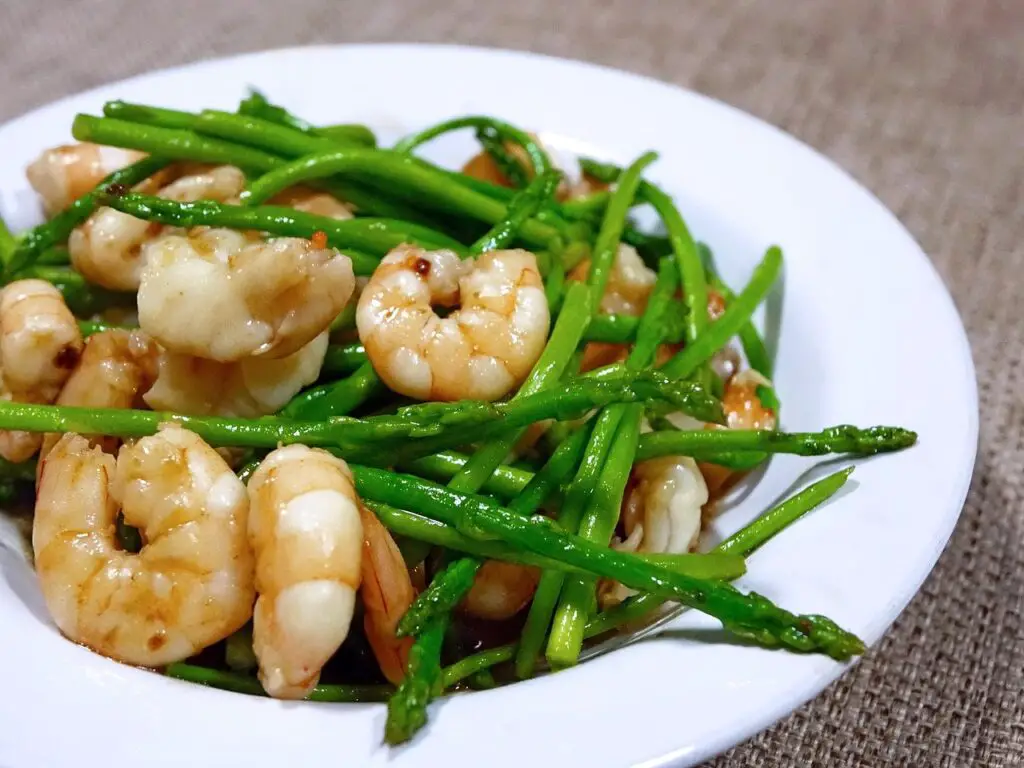 Simmered Asparagus
An easy and quick asparagus side dish that goes perfectly with your next diabetic-friendly meal. It is ready in minutes, nutritious and tastes great.
Ingredients  
1

lb

Asparagus (usually about one bunch)

pinch

salt

1

tsp

olive oil
Instructions 
In a large shallow frying pan add enough water to cover the bottom ( About 1/4 to 1/2 inch)

Wash and trim the bottom 1/4 to 1/3 of the asparagus stalks

Add asparagus, laying flat in the pan, not overlapping or piling up

Cover and simmer for about 5-6 minutes.

Drizzle with olive oil or melted butter and sprinkle with a pinch of salt.

For added flavour, sprinkle with freshly grated parmesan cheese.
Nutritional information for simmered asparagus
Per serving (3 spears) Kcals 20, Total carb 2.4gm, dietary Fibre 1 gr
Canning and Freezing Asparagus
Canning – I have tasted canned asparagus and did not like it. I have never canned it and likely never will.
Freezing – Not my favourite way to keep asparagus but it is better than canned.
To Freeze asparagus – Blanch the stalks and then lay them on a sheet pan to freeze them without them touching. Once frozen place them in a sealed airtight freezer bag. I have done this once and prefer the fresh stalks over the frozen ones. Frozen asparagus is just not the same as fresh as you can't maintain the crispness and the fresh texture.
These three recipes make perfect sides for any meal. They go especially well with our Maple soy Salmon recipe. It is another of our diabetic-friendly Low Carb Recipes.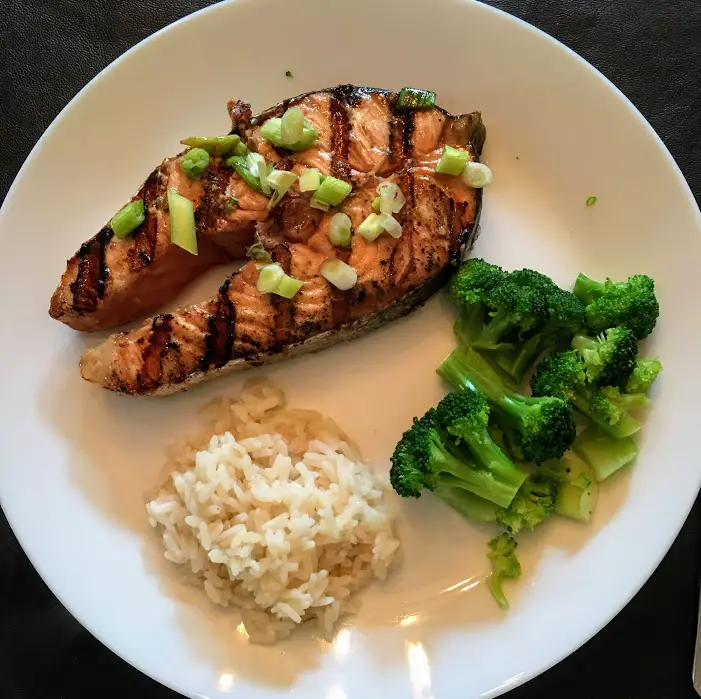 Thank you for visiting The Naked Diabetic.
This website may contain affiliate links. When a purchase is made through our links, The Naked Diabetic may receive a commission, at no cost to you.