This website may contain affiliate links. When a purchase is made through our links, The Naked Diabetic may receive a commission, at no cost to you.
We live in the great lakes region and are fortunate enough to have a local fishery close by. Fresh fish is available year-round and II like to take advantage of it, especially during pickerel and perch season. This diabetic Low Carb Fried Fish Recipe tastes fantastic with fresh fish but can be used year-round with frozen fish as well.
You will find everything you need for this recipe and other diabetic-friendly recipes in our list of pantry essentials for a diabetic-friendly kitchen.
In this post, I will share a list of kitchen tools needed to make our low carb fried fish recipe, a shopping list of ingredients, the recipe for low carb fried fish and the nutritional information and it wouldn't be complete without a recipe for tartar sauce. Every good plate of fried fish needs a little tartar sauce.
Kitchen Tools Needed to make this recipe
Measuring Cups
Measuring Spoons
Whisk
food processor
kitchen tongs
Need Kitchen Supplies?

Shopping List of Ingredients
Fish fillets – Fresh pickerel
Garlic Plus seasoning
ground black pepper
Salt
Eggs
Oil – as per your air fryer directions
Need Diabetic Friendly Ingredients?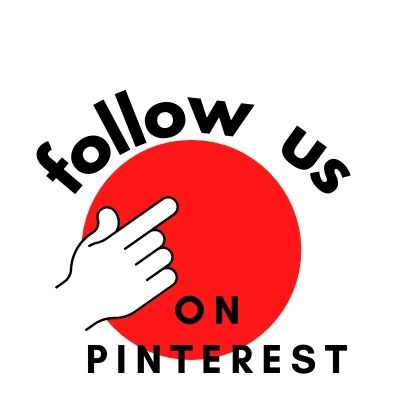 Pork Rinds are made from pig skin. Sounds gross, I know! The skin goes through a lengthy process, of drying, boiling, scraping and deep-frying. Pork rinds are sold in your local grocery store, usually in the snack aisle, with potato chips. There are many flavours available, such as BBQ, Ketchup, Salt and Vinegar, parmesan, sour cream and onions and more.
Pork rinds have 0 carbs and are high in protein, fats and calories. If you are on low fat or a low protein diet, consider using a substitute. the 0 carbs in pork rinds along with the texture, make them a good breading ingredient.
The powdered butter in this recipe enhances the flavour of the crispy coating.
Powdered butter is made by putting butter through a dehydration process. It doesn't melt and can be added to many recipes and dishes to add butter flavour without the oiliness.
Almond Flour is simply ground almonds. There are different grinds available in Almond Flour. For recipes where Almond flour is used to substitute for flour, choose the finely sifted almond flour.
Diabetic Low Carb Fried Fish Recipe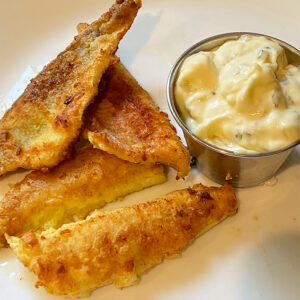 Diabetic Low Carb Fried Fish Recipe
An easy to make, diabetic-friendly crispt coated fried fish recipe.
Ingredients  
1

lb

fish fillets

70

gram

bag of pork rinds (plain)

1/3

cup

grated parmesan cheese

1/4

cup

almond flour

1

tbsp

garlic plus seasoning

2

tbsp

powdered butter

1

tsp

dried dill weed

1/4

tsp

ground black pepper

pinch

salt

2

eggs
Instructions 
In a food processor, blend the pork rinds into crumbs.

In a medium sized mixing biwl, combine, ground pork rinds, parmesan cheese, almond flour, garlic seasoning, dill, powdered butter, salt and pepper and mix well.

Pour dry mixture into a dredging dish.

Lightly whisk the eggs in a small mixing bowl and pour into a second dredging dish.

Spray your air fryer basket with a light coating on non stick cooking spray.

Dredge each fillet in the dry mixture and then place in the egg mixture, turning to coat both sides.

Remove the fish from the eggs and return them to the dry mixture.

Turn over and make sure boat sides are coated well.

Place breaded fillets into the air fryer basket and fry for about 10-13 minutes (times vary between air fryer models)

Serve with homemade tarter sauce.
OTHER RECIPES YOU MIGHT ALSO LIKE
---
---
Nutritional Information for Low Carb Fried Fish Recipe
What kind of fish works best for this recipe for our Diabetic Low Carb Fried Fish recipe?
If you have fresh fish available, that is always the best. This recipe works beautifully with perch or pickerel, or any white fish. If you are looking for another type of fish, any white fish that has a flaky texture works well.
Good choices for this recipe include:
Haddock
Halibut
Sole
Perch
Pickerel
Bass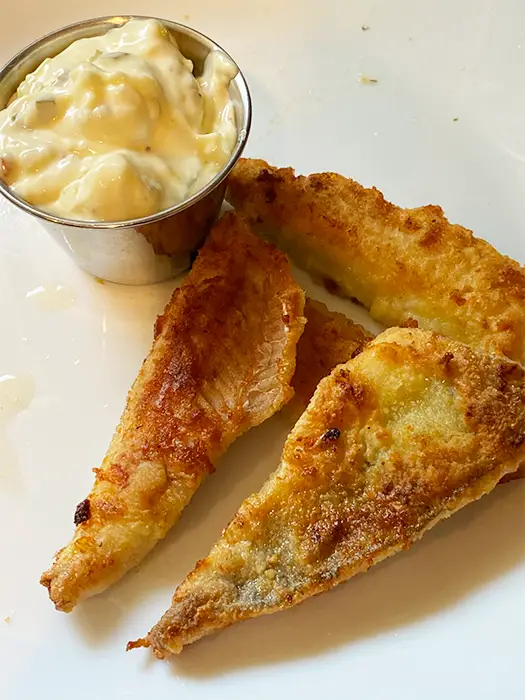 If purchasing frozen fish in the grocery store, look for fillets, such as Haddock, Cod or Sole. These do not have a strong fishy taste and work well with this recipe.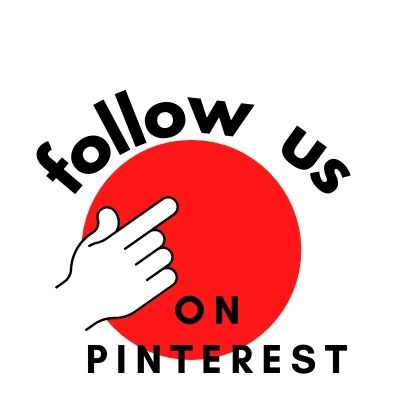 Using an Air Fryer
For the best results, when making this recipe, use an air fryer. My air fryer is a T-Fal Actifry with a mesh basket. It does an amazing job in making a nice crispy coating on fish or chicken strips. Cooking times can vary between air fryers, depending on capacity and airflow. Using the T-Fal Acti-fry, the fish took approximately 10-12 minutes per rack. If using a different brand check for cooking times. (it is often referenced in the owners manual)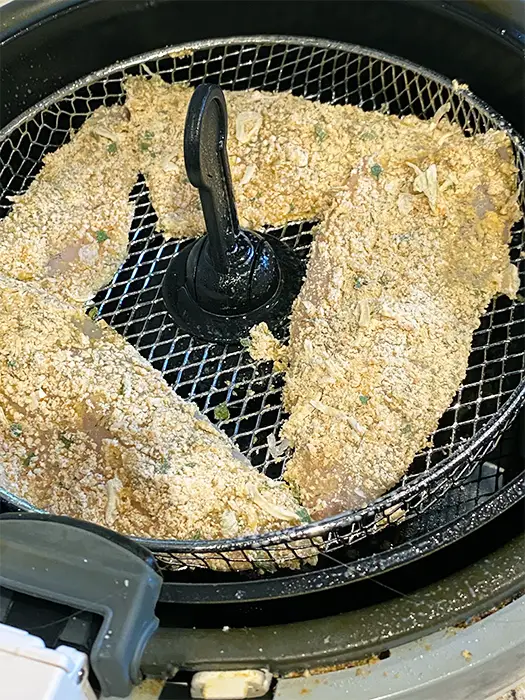 Pan Frying this recipe
The pan-frying method is fine to use with this recipe. Heat your oil in a deep and heavy frying pan, such as a cast-iron pan. Fry fish on each side for about 3-4 minutes (times vary depending on the thickness of the fish). I recommend canola oil as opposed to vegetable oil.
Baking this Low carb Fried Fish recipe
To bake this recipe, place a piece of parchment paper onto a sheet pan and place a low oven baking rack on top of it. Place into a 375°F (190° C) oven. bake for approximately 10-12 minutes. (Times vary, depending on the thickness of the fish fillets)
Recipe for Homemade Tartar Sauce
Diabetic Tartar Sauce
This tartar sauce is the perfect accompaniment for our Homemade low carb crab cakes and low carb fish fillets.
Ingredients  
1/2

cup

mayonnaise

1

tsp

lemon juice

2

tbsp

Sugar Free sweet green relish

1

tsp

yellow mustard
Instructions 
In a small mixing bowl, combine all ingredients and whisk

Chill for 20 minutes or more before serving.
Tartar Sauce Nutritional Information
The Tartar sauce recipe makes 6 servings. each serving has 72 calories and 2 grams of carbs.
I hope you enjoy this easy low carb fried fish recipe. You can also use it in a deep fre4yer if you desire, but we prefer the air fryer as it reduces the total fats in the recipe.
Thank You for visiting The Naked Diabetic
Disclaimer: This post contains affiliate links. We receive a small commission when purchases are made through our links. Thank You for your support.